Today's Post by Joe Farace
"Glam culture is ultimately rooted in obsession, and those of us who are truly devoted and loyal to the lifestyle of glamour are masters of its history. Or, to put it more elegantly, we are librarians." ― Lady Gaga
I've been using Micro Four-thirds cameras for almost all of my studio portraits ever since my friend Mark Toal introduced me to the Panasonic Lumix system at a press event for the Lumix G5 at Sonoma Raceway in 2012.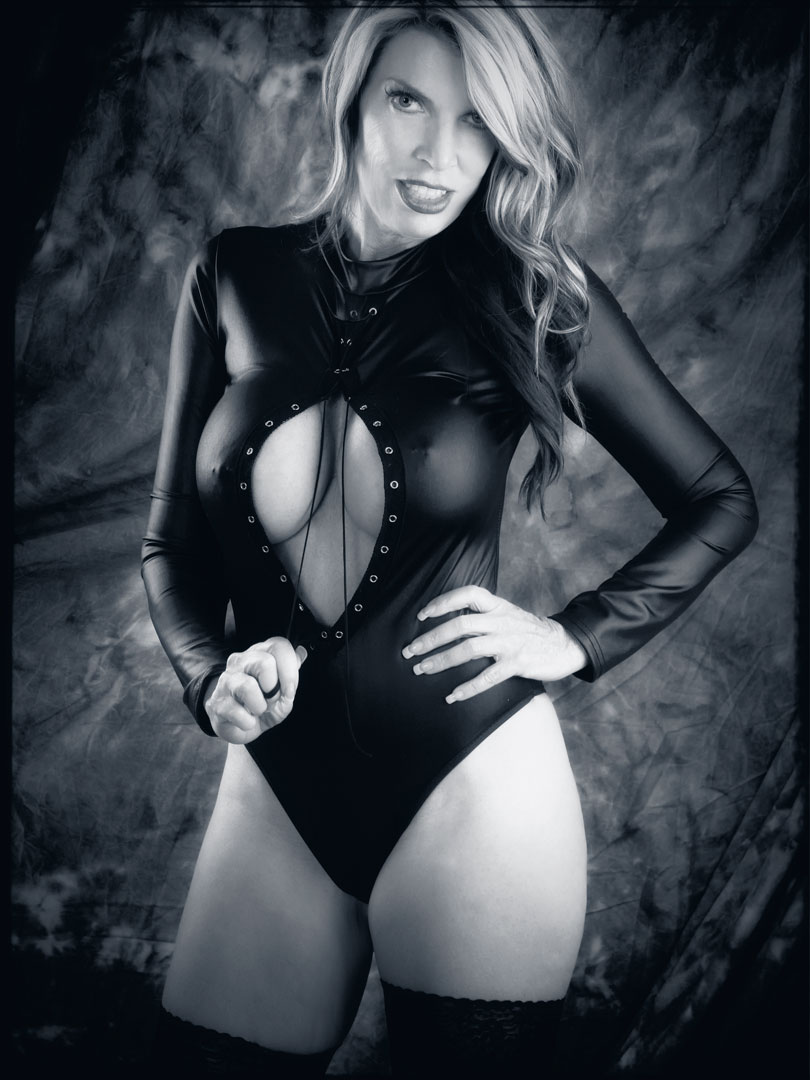 Along the way I've embraced Olympus Micro Four-thirds cameras and lenses and use a mix-and-match equipment approach for my mirrorless photography, especially portraiture.
And if you think the 18×13.5mm sensor found in Micro Four-thirds camera is too small for this kind of photography, you might want to read my post Who Cropped My Sensor? for my take on sensor size.
I'm not foolish enough to believe that the image quality from my 20.3-megapixel Panasonic Lumix G9 is equal to that of a 45-megapixel Panasonic Lumix S1R. But what I am suggesting is the Lumix G9 produces image quality that suits my needs. As I've said here before, you get to decide what your needs are; I've decided that the Micro Four-thirds system fits mine because of the size and weight of both camera bodies and lenses.
During a portrait session the real advantage of using a Micro Four-thirds camera, or any mirrorless camera for that matter, with their electronic viewfinder, becomes immediately apparent. When you click the shutter, the just captured image is immediately visible in the viewfinder. You don't have to remove the camera from your eye and chimp to see what you just made. You see the portrait right away and will immediately see any blinks so you can re-shoot. Instant feedback also makes refinements in the subject's pose, lightning or exposure go faster, all of which makes the shoot smoother producing higher levels of quality and productivity.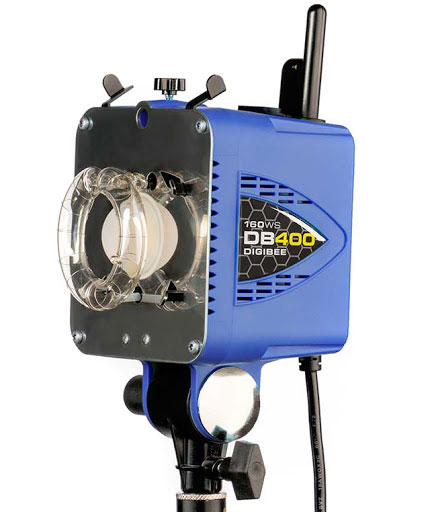 How I made this shot: I photographed the famous Internet model Maria Cedar in my 11×15-foot home studio that's located in the basement of my house. This particular portrait was made during our second shoot together in November, 2018. It was made using a blue Paul C. Buff DigiBee DB800 with Plume Ltd Wafer softbox attached as the main light and was placed at camera right. An Alien Bee B800 with 16 x 30-inch Westcott Apollo Strip soft box was located at camera left with another (red) Digibee with a 48-inch Dynalite Quad Square black/silver umbrella was placed in the back far left corner of the studio space.
The camera used was a Panasonic Lumix GH4 with Lumix G Vario 14-45mm f/3.5-5.6 lens (at 45mm) with an exposure of 1/125 sec at f/10 and ISO 200. (And while this particular camera has not been without its issues as it aged, I expect when I photograph Maria next in 2021, it will be with my new Lumix G9.) The background was an old, inexpensive muslin backdrop that was suspended and draped from my still falling apart JTL background stands that should be replaced real soon now.
When shooting boudoir or intimate portraits I sometimes prefer working in monochrome to produce a quietly, pensive look. In this case, the original RAW file was converted to monochrome and toned using Exposure Software's Exposure X4 to add a blue-tinted monochromatic look. It was then layered with the Glamour Glow filter that's part of Color Efex Pro.
---
If you enjoyed today's blog post and would like to buy Joe a cup of Earl Grey tea ($2.50), click here.
My book Joe Farace's Glamour Photography is full of tips, tools and techniques for glamour and boudoir photography with new copies available from Amazon for $22, as I write this. Used copies are selling for the hard-to-beat price price of $8.90 and the Kindle version is $19.99 for those who prefer a digital format.