Joe Farace – Photographer & Writer
About Me
At a time when everybody who writes a blog is an expert, I've have been writing about photography, cameras and studio lighting since 1981 and digital photography since 1989. I'm passionate about photography and if you would like to get some additional photo tips from all that experience, please follow me on Twitter, Pinterest with an occasional post on Instagram In these places, you'll also get a peek at my personal life, work and other stuff I'm interested in. If you like automobiles, you might want to visit my car photography website and read a related blog at JoeFaraceShootsCars.com.
About
Photographic Writing
Along the way, I've written 34 books, more than 3000 articles for computer and photography magazines plus uncountable blog posts. I'm currently Contributing Photographer-Writer for Shutterbug: Digital and Editor Emeritus of eDigitalPhoto magazine. In the past several years, I've written a series of books about portraiture, lighting and posing, some of which can be found in Books.
I've conducted photo workshops for Shutterbug and Popular Photography magazines in California, Florida, Montana and New Mexico as well as at FOTOfusion, the Palm Beach Photographic Center and New England Council of Camera Clubs. You can read about my Colorado-based workshops here.
I've made presentations about photography for PPA national and state conventions in Nebraska, New Jersey, Oregon, Texas, Utah, Wisconsin and Wyoming. And for this activity, the Professional Photographers of America awarded me its Photographic Craftsman's degree.
Things you might not know about me: I love all kinds of classical musical, especially opera and especially Italian opera. It's the drama, you know. Although these days most of my photography is with digital cameras, I still have and use film cameras, including a Leica M6 TTL, Zeiss Ikon SW, Hasselblad XPan and gold-trimmed 50'th anniversary Seagull TLR that Mary gave me as a birthday gift. I also own a Minolta Prod 20 and a Jaguar automobile-themed Leica 35mm point-and-shoot camera. I'm an avid collector of 3D photography and movie paraphernalia and own an original Nimslo. I am an Adult Fan of Lego (AFOL), collect Lionel and K-Line model trains, as well as anything related to Snoopy and the Peanuts gang.
From time to time, I like a hot cup of Earl Grey tea. If you enjoy this blog and would like to treat me to a cup of tea ($2.50,) click here. If you do, thanks so much.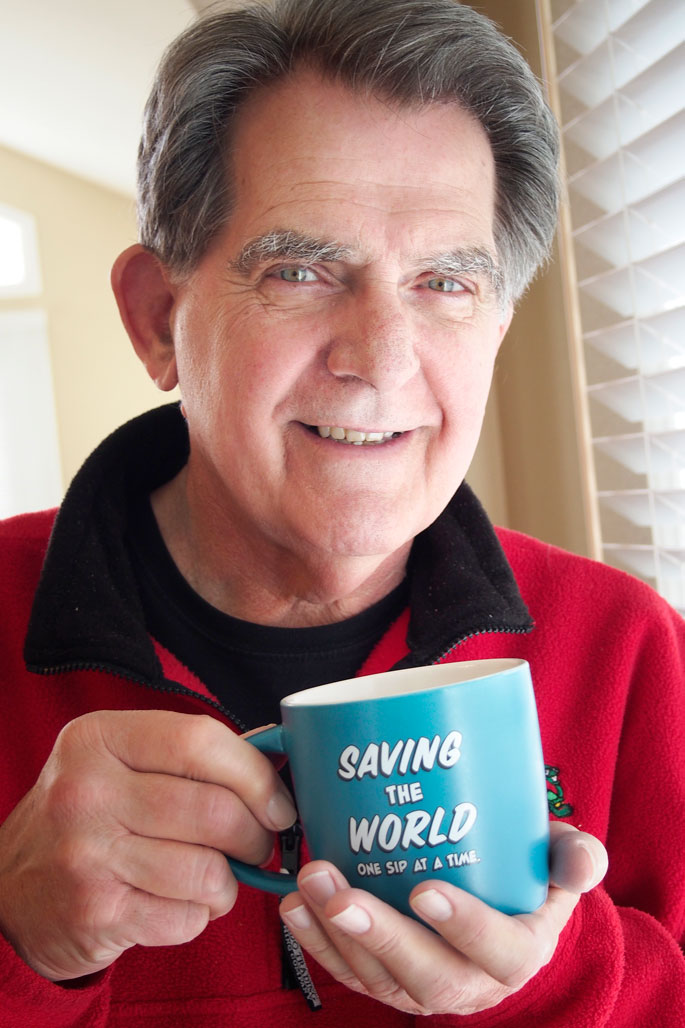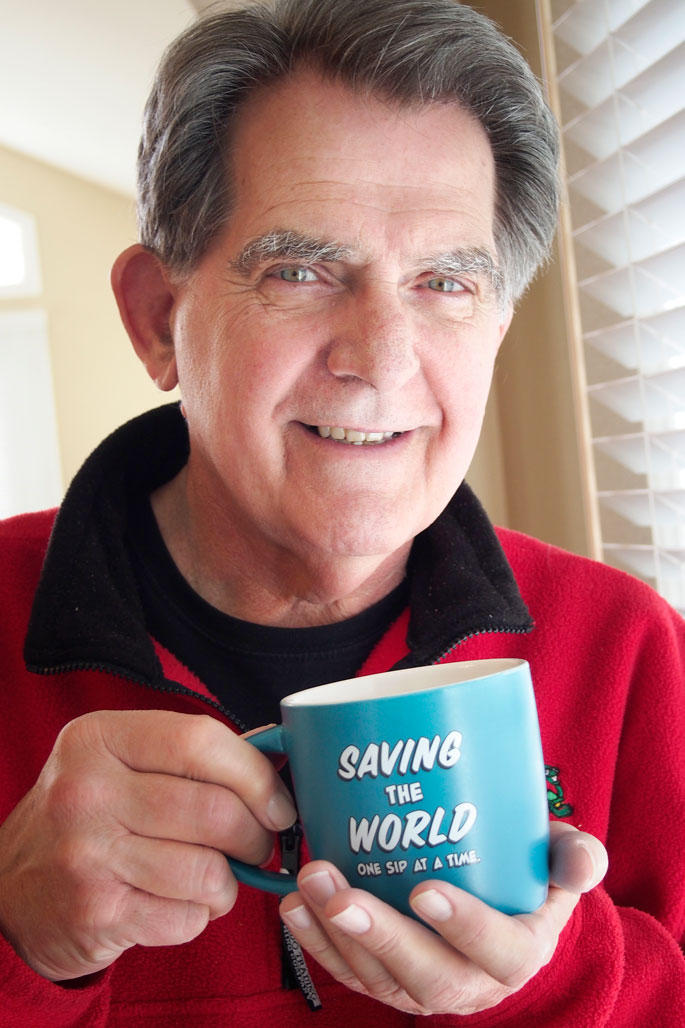 I have a burning question
Frequently asked Questions
I enjoy meeting readers of my blog posts, books and magazine stories, which is why I sponsor free Cameras and Coffee meet-ups in the Denver Metro area. Check my blog for information about when and where the next event will be. I also get questions about my photography and use this blog to answer many of them including this FAQ:
How do you pronounce your name?
It's FA-RACE. Don't try to get fancy and add accents and stuff. Think about how I like cars and used to do some racing (still would like to) and you'll remember it.
What kind of equipment do you use?
These days most of my photography is done with mirrorless cameras from Olympus and Panasonic but I still have several Canon DSLR's and a bunch of lenses that I use from time-to-time or when I have to for a review. I also own and use film cameras from Leica, Zeiss, Hasselblad and Seagull, yes Seagull.
All of the gear I use for specific photographs are always shown in my blog posts, often along with any relevant exposure data because, unlike some bloggers, I don't think that information should be a big secret. A more or less complete list of my gear is found here.
Please know that when I mention specific equipment or software it does not constitute a product endorsement. That's because I am not employed by, under contract or personally sponsored by any company to create content to promote their products. Nobody pays me to write about their products.
Why don't you allow comments on your blog?
I notice many bloggers allow comments but they never take time to answer any of those questions. So what's their point? I'm busy writing for Shutterbug and for other blogs including JoeFaraceShootsCars but am always happy to directly answer any questions that you might have sent using the site's Contact page.
How and where do you find the models that you use for photography?
The models appear in my articles, books and blog posts, come from referrals, Internet but also, under some conditions they are people that I've met in daily life.
If you are a model or aspiring model between the ages of 21 and 49 you can read more about it here. If you or a friend are interested, I am currently looking for a new muse.
Will you do a program or workshop for my club or organization?
The short answer is yes. But there are so many questions and answers involved in what kind of workshop, where it will be held, how long the presentation will run, etc. that
I've created a special Workshop FAQ page just for this topic.
Click the link for detailed answers and if that's not enough, you can always ask questions via the Contact page.