Today's Post by Joe Farace
"There are a thousand ways to point a camera, but really only one."—Ernst Lubitsch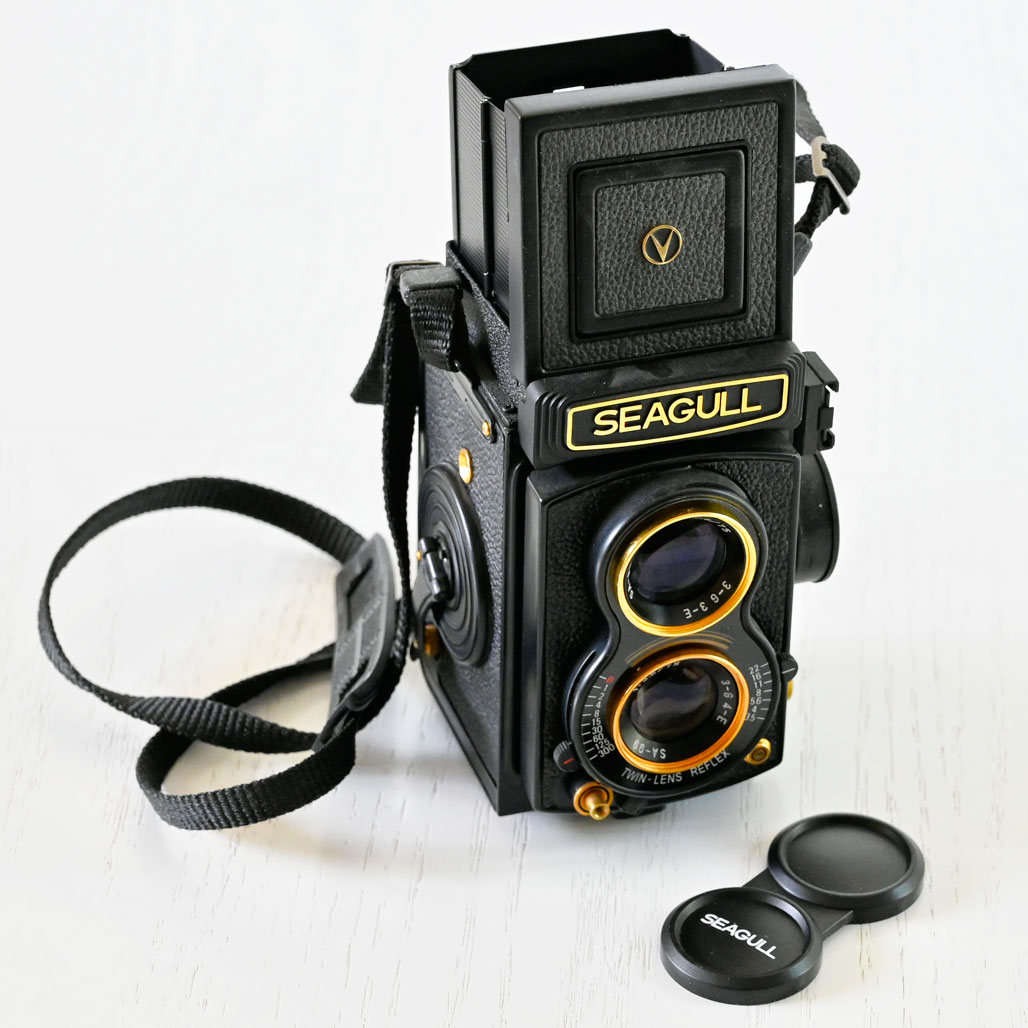 One of my most prized film cameras was a birthday gift from my wife Mary. It's a gold-trimmed Seagull 4A-107G Limited Collector's Edition medium format TLR. OK, it's not a Rollei but that didn't stop Seagull from trying.
According to Wikipedia, Seagull Camera Ltd is located in Shanghai and is the oldest camera maker in China. Their Seagull product line includes TLR, SLR and even folding cameras constructed using basic mechanical designs that require no batteries. Since its founding in 1958, Seagull has produced 21 million cameras. You can read what Shutterbug magazine had to say about the Seagull 4A 105 And 4A 107 TLR cameras here back in 2002.
Seagull has been producing a series of Twin lens reflex camera since the 1960's and it's believed that they are still producing them; the latest model is the 4A-109 and features modern lens coating and some other improvements. To commemorate the 40th anniversary of the Shanghai Seagull Camera Corp., Ltd, the manufacturer announced they were producing a special limited edition gold-trimmed version of the Seagull 4A-107 TLR. I saw one at a previous photokina and really wanted to own one.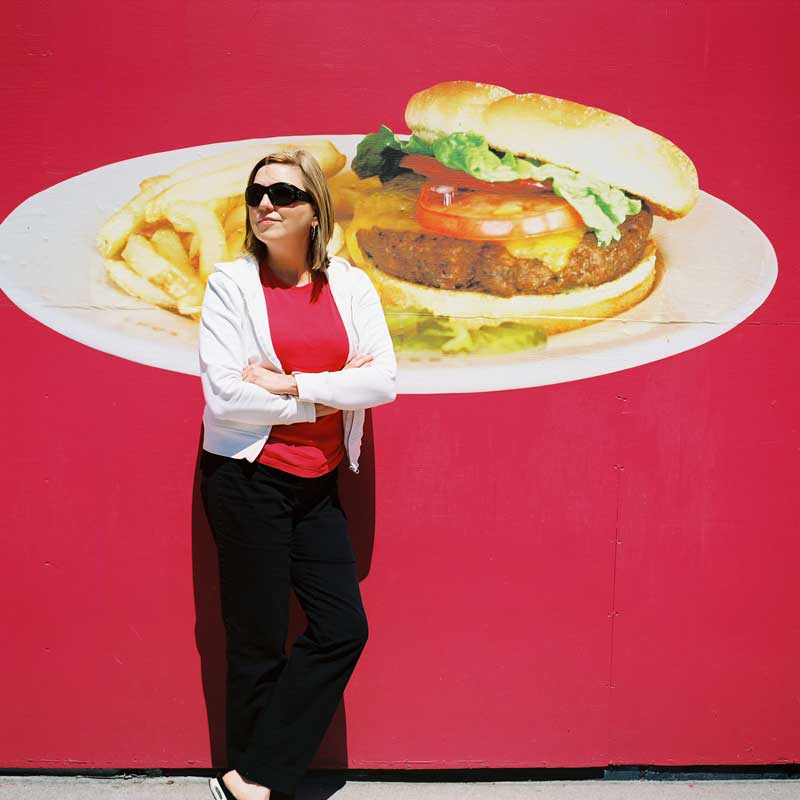 How I made this shot: I photographed Mary on a bright sunny Colorado day, next to this big hamburger photo using the gold-trimmed Seagull 4A-107 TLR she gave me for my birthday. Film used was Kodak Ektar 100 in 120 format, exposure was unrecorded.
All of the external metal detailing on this special Seagull was gold plated and the top cover features an inlaid 18-karat gold commemorative logo. Seagull devoted a special division to the production of this camera and units were assembled to "even higher tolerances than that was achieved during normal  production," whatever that means. Only 2,500 cameras, which are certificated and supplied in custom boxes, were produced on a worldwide basis.
It's really a fun camera to use and reminds me somewhat of an old Yashica TLR I used to own, more than a Rollei but the Seagull has build quality that lies somewhere between the two. And more importantly, it was the only medium format film camera I kept when moving to digital.
---
It's National Donut Day and if you enjoyed today's blog post and would like to treat Joe to a donut and a cup of Earl Grey tea ($2.50), click here. And if you do, many thanks.