Today's Post by Joe Farace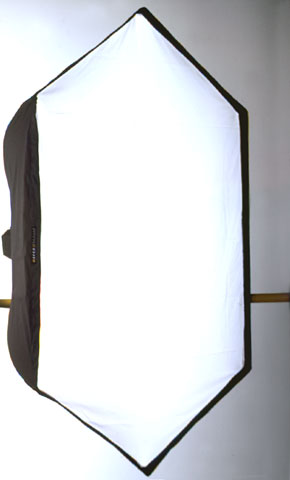 A softbox is nothing more than a black box with one side covered in diffusion material that lets light from a source—anything from a monolight to a speedlight—pass through. A softbox diffuse the raw light produced by an electronic flash or other light source and produce a clean unobstructed highlight on the subject whether it's a reflective subject like a product or a portrait subject's eyes.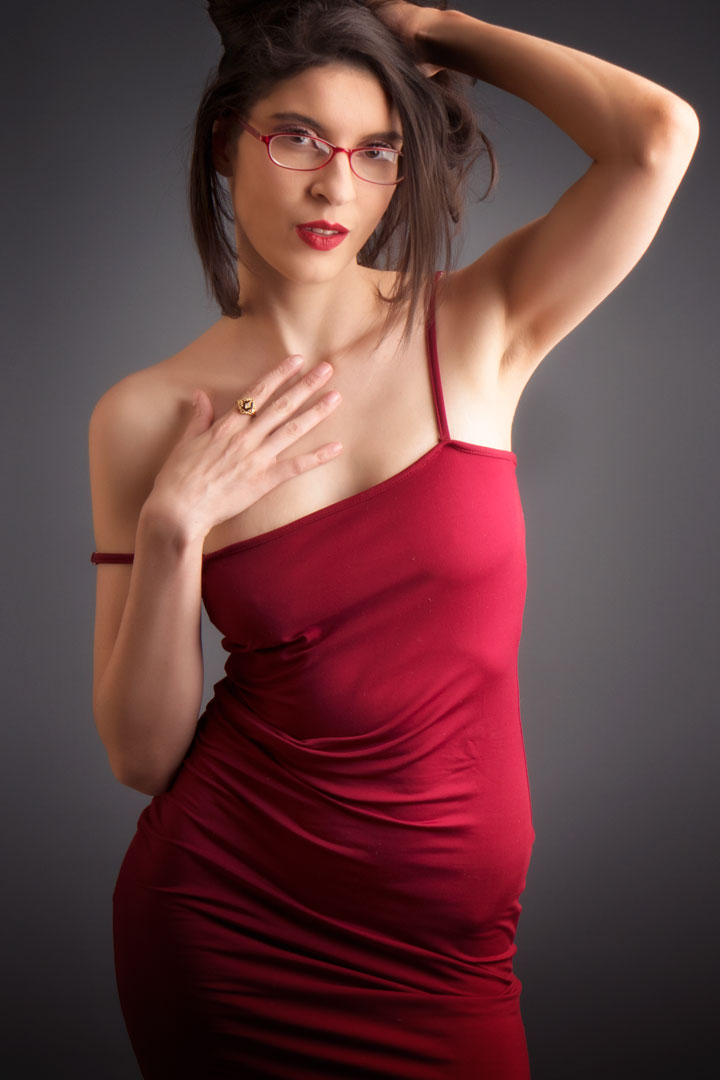 The light inside a softbox can be aimed to shoot through it, toward the subject or bounced into the back of the box before exiting the front. Some softboxes let you use them either way so you can have more powerfully direct, yet softened light or the maximum possible soft light experience.
The downside is that as softboxes get bigger they also get deeper. To overcome that problem, lighting genius Gary Regester created a lightbank that has a thinner-than-normal profile called the Plume Wafer. The narrow profile results from using aluminum tubes and fiberglass rods to make a big, soft light source that's easily manageable in a tight space like my home studio. The Wafer's narrow profile, silver-with-white interior and included graduated inner baffles create smooth, even light across the front diffuser panel.
The softbox is available in several sizes and shapes, including the Wafer HexOval 100 (37.5 x 27.5 by 12 inches deep) that I use i my studio. Regester says that this six-sided oval shape better matches the shape of the human face for enhanced modeling and highlights, making it ideal for fashion and portrait photographers. The thin shape is also a good choice for corporate work in tight office spaces. An oval masked diffuser is available for each size to create rounded reflexive highlights that I don't often use, maybe I should.
How I made this photo: To show the power of the Plume wafer, this portrait of my former muse, Erin Valakari, was made using only the Wafer HexOval 100 that was attached with a Balcar speed ring to a Paul C Buff DigiBee 800 monolight placed at camera left and fairly close to Erin. Backdrop was a 5×7-foot Photo Grey Savage Infinity vinyl background. Camera was my problematical Panasonic Lumix with the no-longer-available, image-stabilized Lumix G Vario 14-45mm f/3.5-5.6 lens at 45mm. Exposure was 1/125 sec at f/6.3 and ISO 200.
---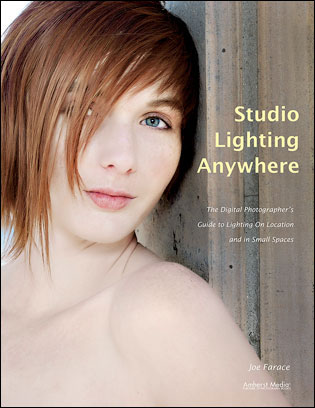 For more tips, tricks and techniques for creating studio lighting effects without spending the big bucks on gear, please pick up a copy of my book Studio Lighting Anywhere. It's available new from Amazon for $22.81, with used copies starting at the amazing bargain price of around seven bucks, as I write this. The Kindle version is $19.99 for those preferring a digital format.