Today's Post by Joe Farace
With Shutterbug on hiatus, I wanted to step up the coverage of cameras and lenses on this blog, starting with a mirrorless full-frame Lumix S1R loaned to me by Panasonic's Mark Toal. If there's a camera or lens or lenses you would like to see reviewed, click on Contact and let me now and I'll contact the company and request a loaner.
At 47.3 MP, the Lumix S1R is Panasonic's high-end, high-res and (relatively) high priced ($3,697.99) full-frame mirrorless camera. When their 24 MP S1 was introduced, I thought it was the perfect camera because it seemed to have every feature a photographer could want. I was wrong; the S1R has everything. Here's a quick overview of the camera before putting it through a field test: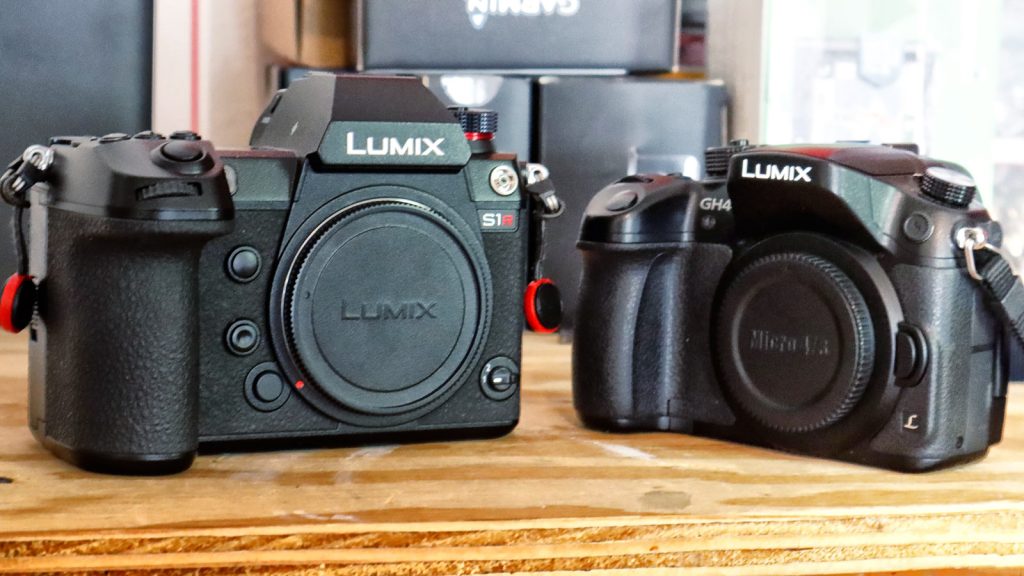 The mirrorless camera the Lumix S1R most closely resembles is Nikon's 45.7 MP Z7 ($2,796.95) but it's 14.9mm wider and 9.5mm taller than a Z7. It's 29.2mm thicker and weighs 15 oz more. The camera's 2.24 lb weather-sealed body feels like it was carved from a single chunk of metal and isn't that heavy until you mount a lens. I received the camera with the Lumix 24-105mm f/4 lens and the combo weighs in at almost four pounds. Look for a review of the lens in an upcoming post.
The S1R's's magnesium-alloy body has a 5.76m-dot OLED EVF that's as bright, maybe more so, than any optical viewfinder I've ever looked through. The 3.2-inch tilting but not fully articulated touchscreen LCD not so much but it can be adjusted for brightness and there's a Live View Boost mode for low-light conditions. The camera has twin card slots—CFexpress Type B/XQD and SD—allowing you to save RAW and JPEG files to different cards, save duplicate files to both cards and double up image storage using overflow. In addition to conventional 3:2, 4:3, 1:1, and 16:9 ratios, photos can also be captured in 65:24 and 2:1 panoramic formats.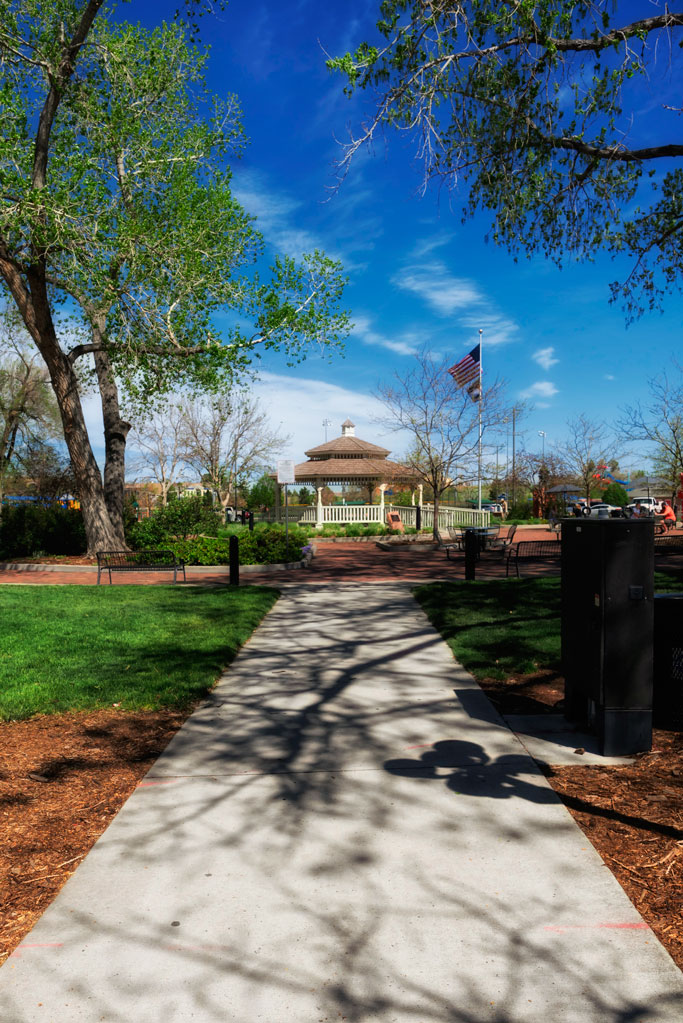 How I made this shot: Lumix S1R with 24-105mm f/4 lens (at 24mm) in Standard Photo Style with a Program mode exposure of 1/640 sec at f/9 and ISO 9.
In addition to Auto White Balance (AWB), an AWBw setting retain a reddish warm tint while AWBc offers a cooler, bluish tint. Useful? Maybe.
By using sensor-shift stabilization technology, the S1R has a High Resolution mode to capture eight separate exposures creating a single 187MP RAW or JPEG file. It's only suitable for static subjects and when working on a tripod, producing an image with a 16,736 x 11,168-pixel resolution.
The camera captures video up to 4K60p when recording to an optional external recorder via the HDMI Type A port. It has 3.5mm jacks for microphone and headphones. There are high-speed recording modes for UHD 4K60, with 30 fps playback and Full HD 180 fps, with 30 fps playback, offering 2x and 6x slower motion, respectively. There are three still shooting modes using the S1R's video recording capabilities for capturing continuous 3:2 or 4:3 8MP stills at a 60 or 30 fps or 18MP stills at a 30 fps:
Burst: This mode lets you to continuously record at a fast frame rate to capture the "decisive moment."
Pre-Burst: This mode records images one second prior to and one second after pressing the shutter button giving you 60 frames to choose from.
Burst (S/S): This mode lets you to playback video, pause at the chosen moment and use the shutter button to mark a frame from the video and save it as a single 8 or 18MP frame.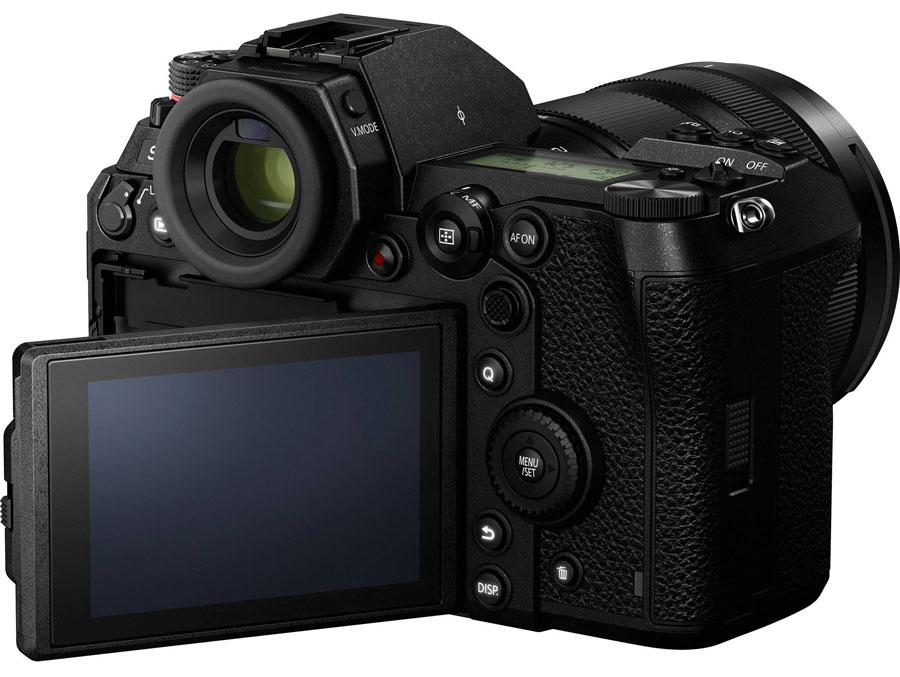 The sensor doesn't have a low-pass filter for greater sharpness and lets the camera have an expanded sensitivity of ISO 51,200. Normal high ISO setting is 25,600 with continuous shooting speeds up to nine fps with AF-S or six fps with AF-C, for more than 40 consecutive RAW files.
The S1R features 225 AF areas and the sensor uses Panasonic's DFD contrast-detection autofocus with IBIS for up to 5.5 stops. Focus sensitivity and speed can be adjusted to improve performance. Dual IS 2 combines the S1R's five-axis IBIS with lens-based two-axis stabilization producing six stops of stabilization with compatible Lumix O.I.S lenses. The shutter's top mechanical speed is 1/8000 sec with flash sync speed at 1/320 sec and has been tested for approximately 400,000 actuations. A PC sync port can be used for wired flash synchronization.
The Leica L lens mount has a mount diameter of 51.6mm (Nikon's Z mount is 55mm) with a flange distance of 20mm for working with a broad range of optics. Sigma has promised me several lenses to review and I just received the 14-24mm f/2.8 DG DN Art Lens. You will see field tests on these lenses real soon now.
There's Bluetooth and Wi-Fi connectivity via  Lumix Sync, an iOS and Android app designed that pairs the camera with a smartphone or tablet for remote shooting control and wireless image transfer. Lumix Tether enables wired, tethered shooting capabilities via USB between the camera and a computer. Aside from a larger live view preview, this application permits remote shutter triggering, the use of 6K and 4K Photo modes and video record start/stop.
A USB Type-C port allows fast file transfer as well as high-speed in-camera battery charging. A larger battery gives the S1R a CIPA-rated battery life of 360 images/charge (LCD) or 340 (EVF) when using the XQD card. Battery life is slightly longer with the SD card, at 380 (LCD) and 360 (EVF).
More to come in my field test…
---
If you enjoyed today's blog post and would like to buy Joe a cup of Earl Grey tea ($2.50), click here