Today's Post by Joe Farace
Update: When last we left our intrepid photographer, he had zeroed in the lighting in his home studio and was getting ready to photograph the model, in this case the wonderful Bella Fire, who is also nice, pretty and has red hair.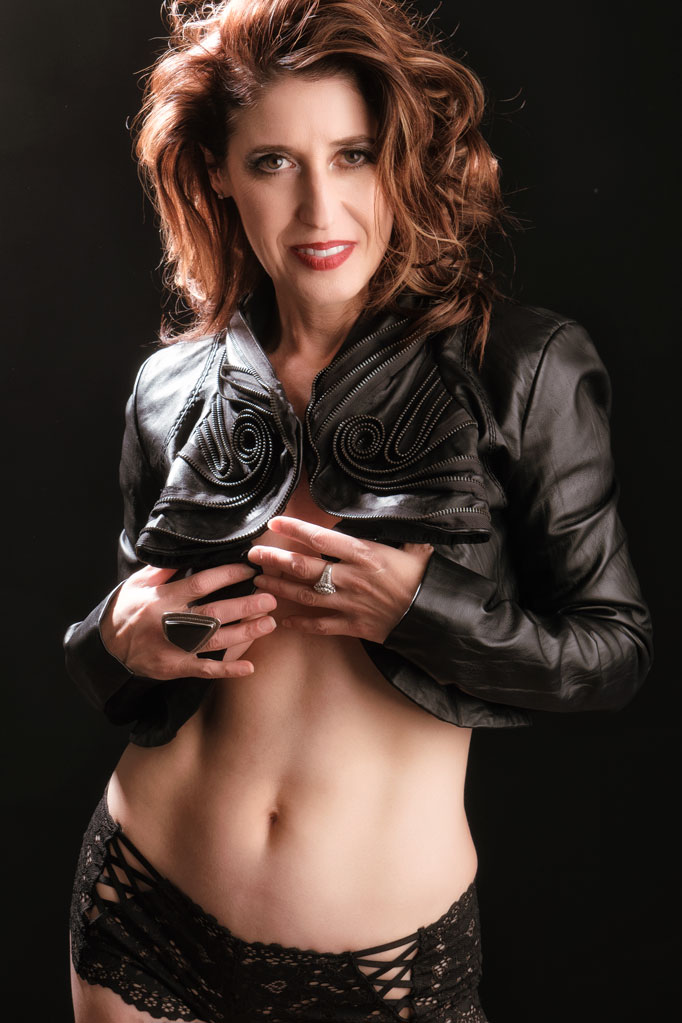 Based on my experience, I've found that there are two types of models—inner and outer directed. You can read my thoughts on these two types of portrait subjects here. What I didn't realize at the time when I wrote that original post is that there are also variations on these types. Bella, for example, is an inner directed model but one who uses a thoughtful approach where she slowly moves from pose to pose allowing me to tweak each pose, if I want to, much as I might do with an outer-directed model but at a slower pace.
How do I know this stuff about a model? It's simple, I ask her. Some time after signing the model release and while we're selecting wardrobe, I'll ask the model how she prefers to work and we discus her posing style and how we'll work together in the studio to accomplish both of our goals. Agreeing on how you'll work together, ahead of time, makes the session and posing process go smother and produces better photographs.
But sometime a pose works; sometime it doesn't. We're all different and what looks perfect for one subject won't always work with another. And camera angle and lens focal length can have an effect along with camera placement. Ansel Adams once famously said that the difference between a good picture and a bad one was "knowing where to stand." The main takeaway from all this is that any failed pose is the fault of the photographer, never the subject.
During a typical two-hour session, I'll have the model make four or five wardrobe changes and shoot between 200-300 images, sometimes more depending on how the session goes. I will capture the portraits as RAW+JPEG files. I'll use the RAW files to make the final images and will give the models the JPEG files to take with them the day of the shoot, as explained in my post Proofing & TFP: How I Do It.
How I made this shot: I photographed Bella Fire in my home studio using a Panasonic Lumix GH4 with (long discontinued but sharp) G Vario 14-45mm f/3.5-5.6 Asph/Mega OIS lens at 45mm. Exposure was 1/125 sec at f/8 and ISO 200. Lighting was provided by Paul C Buff DigiBee DB 800 with Plume Wafer softbox attached that was placed at camera right and an Alien Bees B800 with 18-inch Omni reflector attached, with diffuser sock in place at camera left and slightly behind Bella. Background was Savage's Black Infinity vinyl backdrop.
---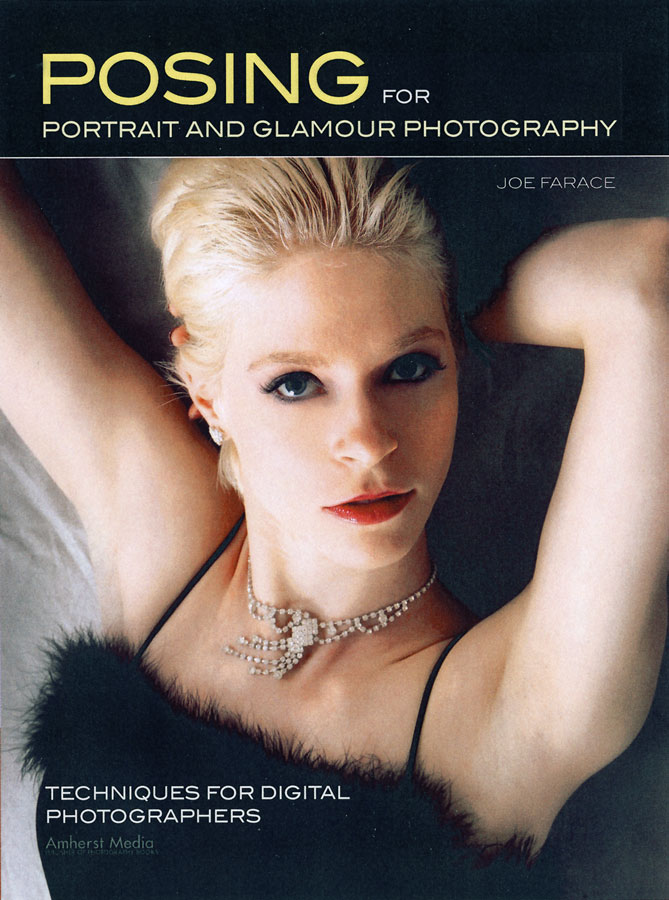 If you enjoyed today's blog post and would like to buy Joe a cup of Earl Grey tea ($2.50), click here. And if you do, thanks so much.

The original title of my book "Posing for Portrait and Glamour Photography" was The ABC's of Portrait Posing but you know how that goes. The book  is available new from Amazon.com for $19.38 or starting at $18.86 used, as I write this. The Kindle version is $16.99 for those preferring a digital format.