Today's Post by Joe Farace
In many parts of the world, even here in the "good ol USA," women are being discriminated against and may even have less access to education and economic opportunities. That's why throughout this month, people will organize demonstrations and rallies in support of women's rights to give light to these issues not too many people are aware still exist.
In my little corner of the Internet I want to commemorate Women's History Month by celebrating all of the special women that I have photographed during the past ten years or so. In a previous post celebrating Women's History Month, I introduced you to a woman who has a PhD in Entomology.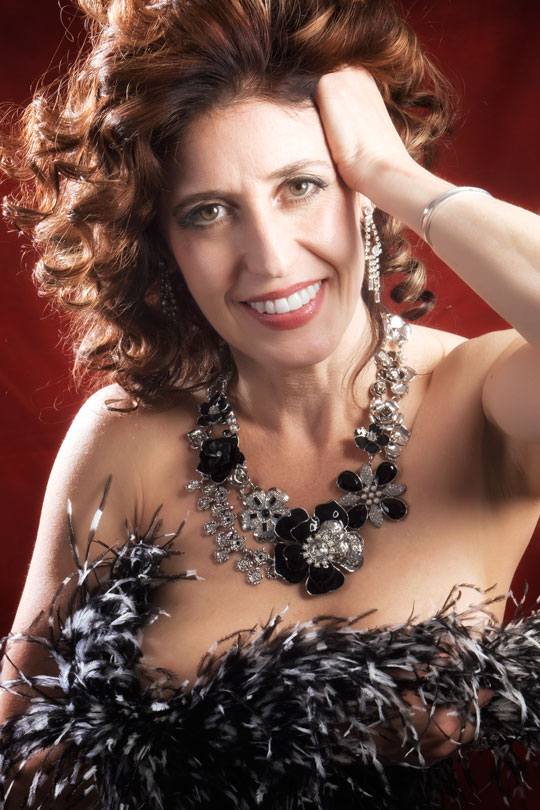 Today, it's Bella Fire a mathematics professor at a Community College who also found it fulfilling for her to perform burlesque as well as posing for lucky photographers like myself. Bella worked with me for three shoots until my personal financial difficulties made it impossible for me to cover her transportation costs; it was more than a 100-mile round trip from her home to get to Daisy Hill. I am glad that we had these shoots together and would like to do more shoots with her. (There's more information about how you can help accomplish this at the bottom of this post.)
As I've written before, based on my experience, I believe that there are two types of models: Inner directed and outer directed. You can read my thoughts on these two types of portrait subjects here. What I didn't know when I wrote that original post is that there are also variations on these types. Bella is inner directed but uses a thoughtful approach where she slowly moves from pose to pose allowing me to tweak each pose, if I want, much as I might do with an outer-directed model
How I made this shot: For this portrait of Bella Fire (her stage name) in a sexy mood, the main light is a DigiBee DB800 placed at camera right with a 48-inch Plume Ltd. hexagonal Wafer softbox attached with a Balcar speed ring to the DigiBee. Another DigiBee DB800 is at camera left and slightly behind Bella with a 18-OMNI Reflector attached, softened by a triple-layer Diffusion Sock. Camera used was a Panasonic Lumix GH4 with Lumix G Vario 14-45mm f/3.5-5.6 lens (at 45mm) with an exposure of 1/125 sec at f/13 and ISO 200. Colorsmack background was from Silverlake Photo.
---
If you enjoyed today's post and would like to see more portraits of models such as Bella Fire, perhaps you can help by making a contribution via Patreon, where memberships start at just $2.50, with additional levels of support at $5 and $10 that includes special benefits. And if you do, I would like to thank you for your support