Today's Post by Joe Farace
I'm often asked about how I deliver proofs from photo shoots and this is how I do it: This system may not work for you but you might see part of my system that you can use and if you like it, give it a try.
Nowadays, all of my photography is done for publication or online, so I don't deliver any kind of traditional prints or proofs to the people I photograph. Instead of proofs I give them a CD or flash drive containing unretouched JPEG files. On-line proofing? Nope. Several wedding photographers have told me they've seen prints sales go down after they instituted on-line proofing. The days, most wedding clients are digitally driven. As long as they can see and show their friend photos on their iPhone, it's "real" and they don't want or need prints or proofs or even albums, it seems.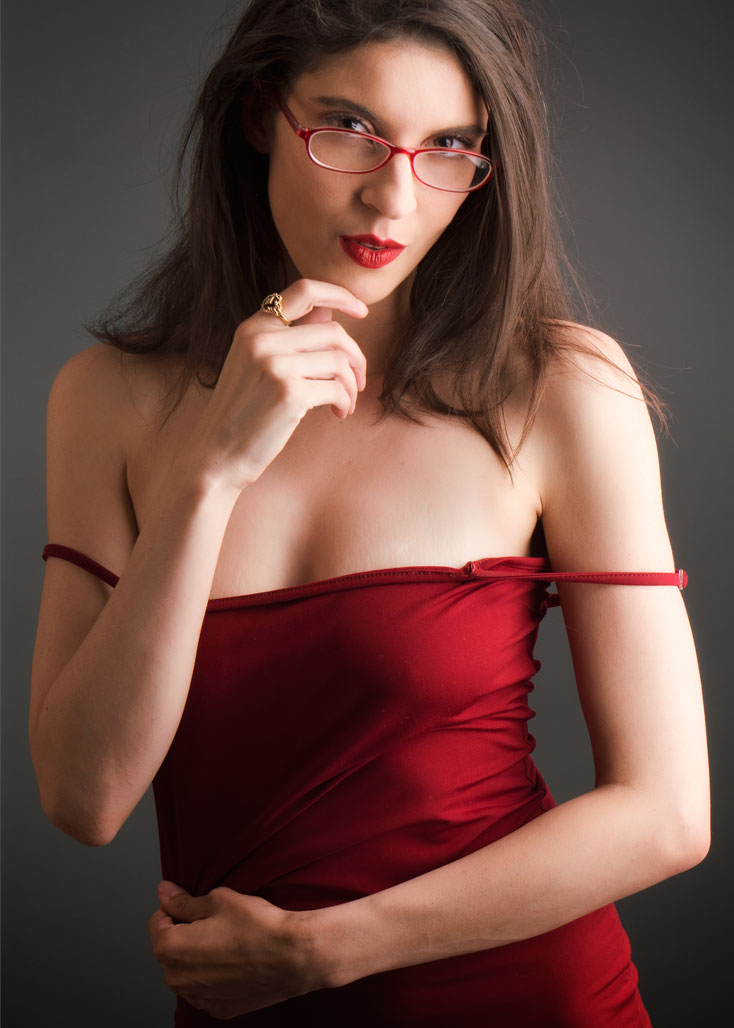 In my book Joe Farace's Glamour Photography, I wrote about the TFP (Time for Photos) concept, nowadays shorted to just TF. The Time for Prints concept may have started with prints but nowadays includes digital delivery in the form of a CD or flash drive. But the content of this media can vary based on whatever agreement you make with the subject.
For TF shoots, some photographers  provide only low-resolution images. One model told me she only got one photo from a TFP shoot she did in the past. It was "a great shot," she said but nevertheless she felt cheated. Some photographers only include a few retouched photos of the photos they like. Me? She gets every JPEG image file that I make. If the person I've photographed asks, I'll retouch selected images for them using techniques covered in an entire chapter in my book. But lest you think I'm just pimping my book, you can find lots of retouching tips both on this and my old blog for free. Let the Search box be your guide.
How I made this portrait: Camera was a Panasonic Lumix GH4 with Lumix G VARIO 14-45mm f/3.5-5.6 lens (at 45mm.)  Lighting was a Paul C Buff DigiBee DB800 with Plume Ltd Wafer softbox and an Alien Bee B800 used for fill. Backdrop is a Savage 5 x 7-foot Infinity grey vinyl background. Exposure was 1/125 sec at f/6.3 and ISO 200.
While some photographers and models like to make the TF process complicated, I think it all boils down to a simple trade of services: A TF shoot recognizes that both model and photographer's time is valuable. The model receives a CD or flash drive containing all the JPEG image files from the shoot and the photographer gets to work with the model.  A typical TF shoot provides both subject and photographer with photos they can use in their portfolios but like any contract you and she can negotiate about what you both want.
---
If you enjoyed today's blog post and would like to treat Joe to a cup of Earl Grey tea ($2.50), click here.
My book Joe Farace's Glamour Photography is full of tips, tools and techniques for glamour and boudoir photography and includes information on all of the cameras used as well as the complete exposure data for each image. New copies are available from Amazon for $29.27 with used copies selling for $8.91, as I write this. Kindle version is $11.99 for those preferring a digital format.