Today's Post by Joe Farace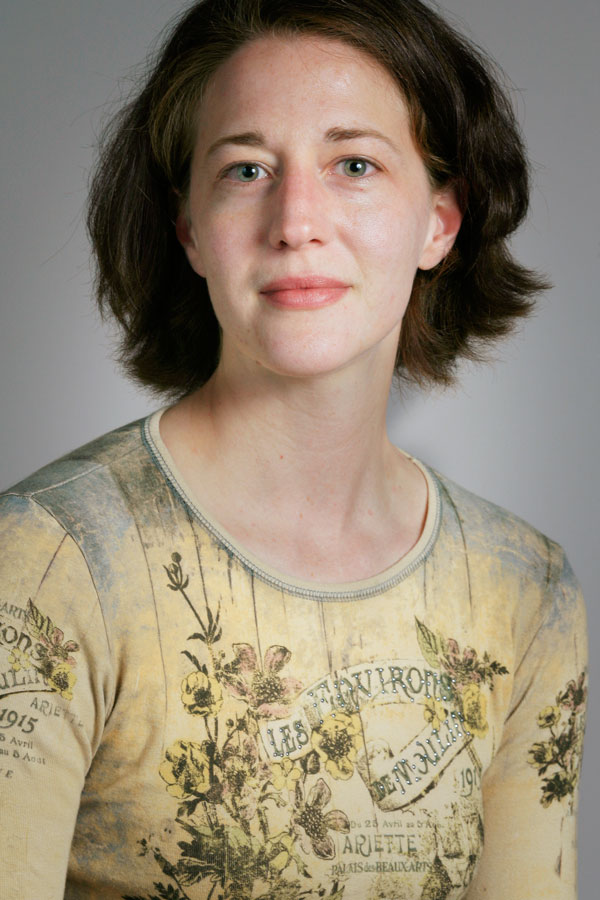 Out here in the real world, few of us are perfect, which is why retouching can be a challenge for aspiring portrait photographers. In fact Cindy Crawford once said, "even I don't look like Cindy Crawford when I get up in the morning!" So before you retouch any digital portrait there are a few steps you can take to make sure your portraits won't need that much retouching later during processing.
One way to minimize retouching is to slightly overexpose the image, making it just a little bit lighter and brighter than what your meter says is correct. This will minimize retouching time. Next, work with a good makeup artist and believe me, they are worth whatever they charge.
How I made this shot: The "before" image at right is of my original muse, Tia Stoneman, wearing no makeup and with no retouching. It was shot in my former home's basement studio in a working space of 7×8 feet with less than eight foot high ceilings. This photograph was made right after she walked in wearing street clothes. Camera used was a Canon EOS 5D Mark I with EF 85mm f/1.8 lens. The lighting for this "before" image was the same that I would use later for the "after" photograph below.
The left-hand image was shot to produce the approximately the same head size as the before image but lots changed in the interim starting with wardrobe and makeup done by Greeley Colorado's Diana Lareé. The "wet hair" look Tia is sporting was inspired by Jamie Lee Curtis in the film True Lies. Exposure was 1/60 sec at f/13 and ISO 200.
Afterwards,  retouching was done using all of the tools listed below plus some of Photoshop's built-in tools, including Liquify, Eraser, Clone Stamp, Unsharp Mask and Healing Brush. Below are some of the Photoshop-compatible software tools I used for retouching the photograph:
PhotoKit 2
Vivenza
Color Efex Pro
---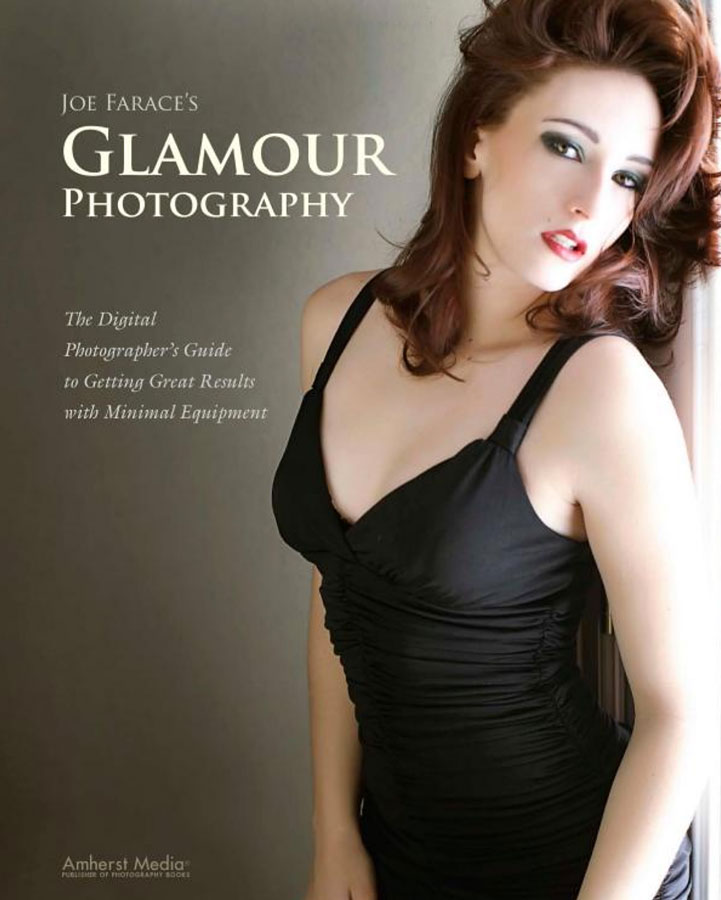 If you enjoyed today's blog post and would like to buy Joe a cup of Earl Grey tea ($2.50), click here. And if you do, thank so very much.
My book Joe Farace's Glamour Photography is full of tips, tools and techniques for glamour and boudoir photography, including makeup, and includes information on all of the cameras and lenses used along with exposure data for each image. New copies are available from Amazon for $21.36 with used copies starting at $6.49, as I write this. Kindle copies are $19.99 for those preferring a digital format.