Today's Post by Joe Farace
Over the years I've had some memorable portrait sessions with some wonderfully talented models and I'm often asked about my favorite portrait from these sessions. That's a tough question to answer. Initially I wanted to pick one of the images of my former muse, Tia Stoneman, but I've posted many portraits of her and she's since retired from active modeling. Although I must confess that I live in the hope that one day she'll return.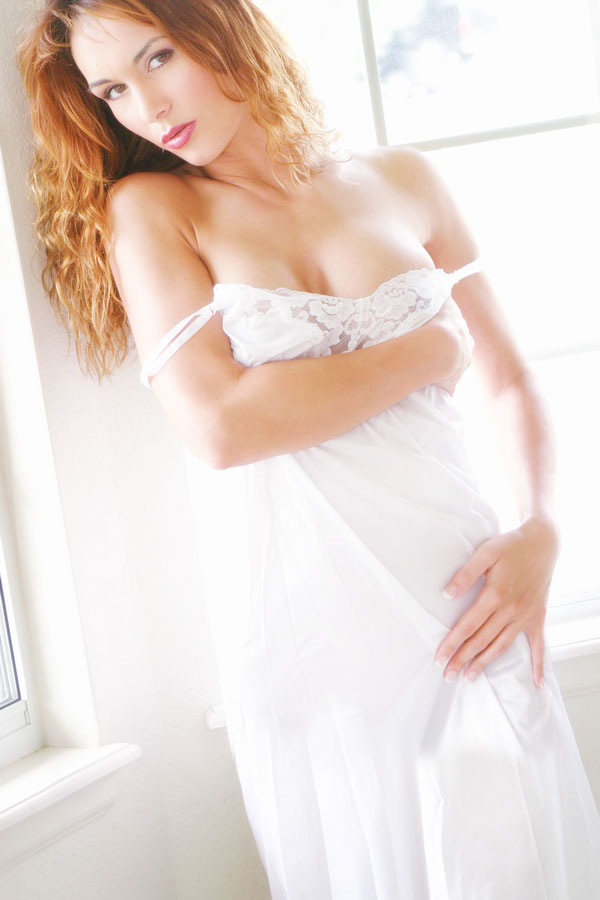 Over the years, I have worked with some fabulous models, including the amazing Pam Simpson and you've seen many images of her on this blog as well. But the model, who I only got to photograph twice and every time I post any of her portraits always elicits comments, next only to "The Face that Launched a Thousand Ships." She is a Oklahoma-based model who I photographed in the kitchen of my former home.
I've often written abut the use of available light for portraiture and especially using window light to create interesting glamour and portrait photographs and I still like using it even though my current home lacks the kind of North-facing windows to make portraits like the one at right.
How I made this shot: This portrait was shot using mostly window light from the North-facing bay window supplemented with a Canon EX550 speedlight with a Sto-Fen Omni Bounce attached.
Camera was a Canon EOS 50D with the now discontinued EF 28-105mm lens (at 53mm.) It was affordable, quite good and I'm sorry I ever sold it back when I was wrapped up in a "newer is better" attitude that I've since gotten over. Exposure was 1/90 sec at f/4.5 and ISO 400 with a plus two stop exposure compensation. The Vignette Blur filter from Color Efex Pro was used to soften the edges.
Speaking of muses, the job is still open. If you know of any models, aspiring models or women who would like to become a muse, please have them Contact me.
---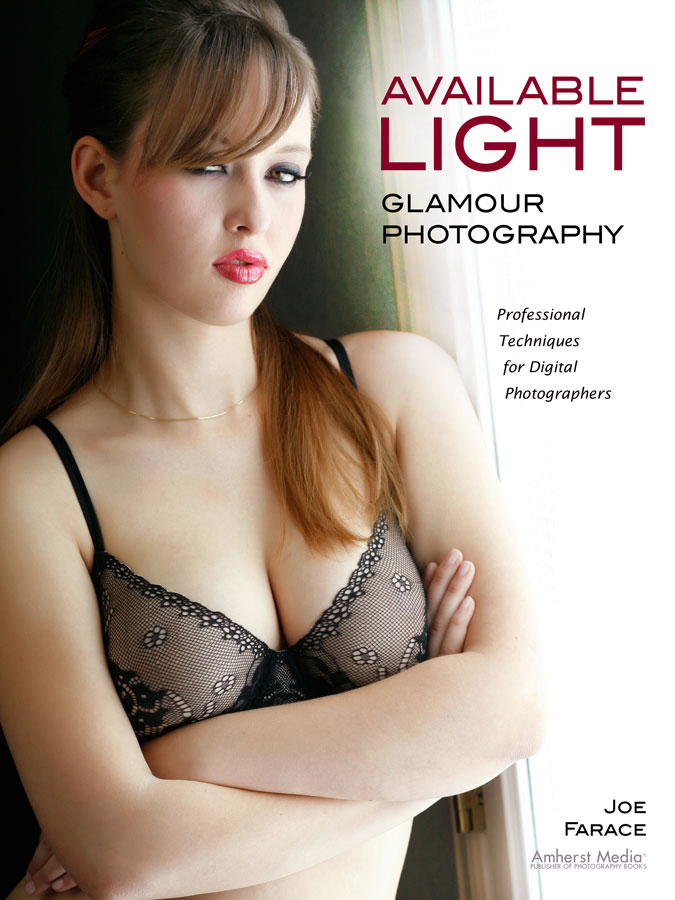 If you enjoyed today's blog post and would like to buy Joe a cup of Earl Grey tea ($2.50), click here.
If you're interested in learning how I shoot available light glamour portraits, please pick up a copy of Available Light Glamour Photography which is available new from Amazon.com for $22.53 or used starting at $18.98 as I write this. The Kindle version is $21.40 for those preferring a digital format.