Today's Post by Joe Farace
The other day after lunch at my favorite taco stand, I walked past a group of young women who  were having lunch and overheard one of them saying, "You can't capture the essence of a person with a photograph." Metaphysically we could argue about what constitutes a person's "essence" but I'm sure most photographers would agree that it is not only possible but also desirable that you capture a portrait subject's essence. Otherwise, it's just a picture of a person. And it could be that in some young people's mind the idea of a portrait is limited by their concept of a selfie, which I believe is the farthest thing from capturing anyone's essence.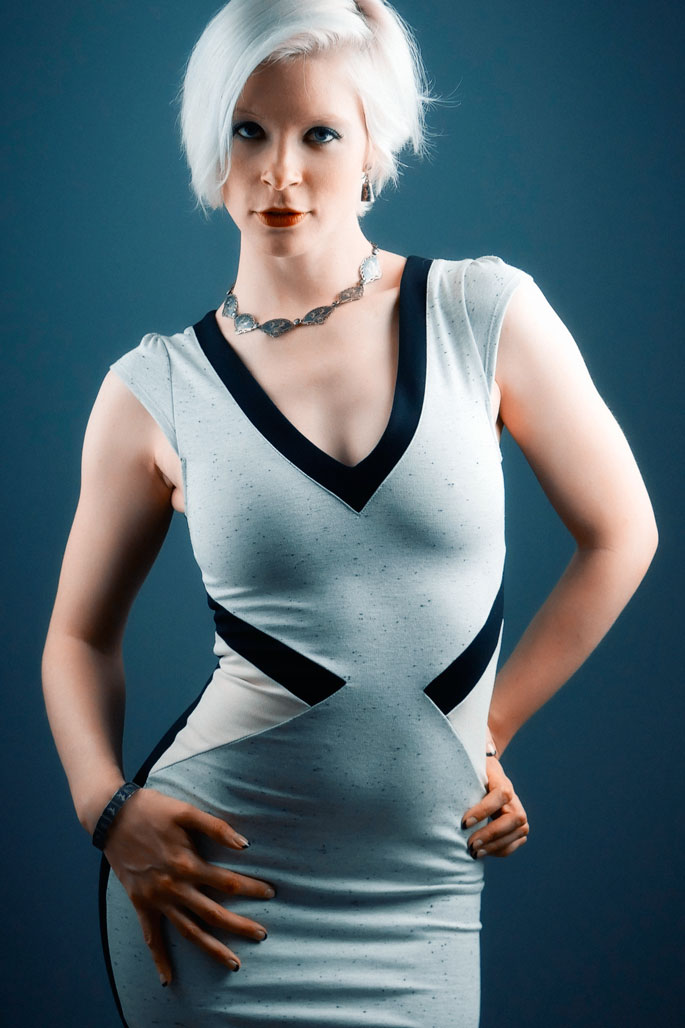 I went looking for an example where I captured a portrait subject's essence starting with Pam Simpson, a model I've photographed the most over the past several years. She has many different aspects to her personality and is terrifically talented in front of the camera, capable of expressing many emotions and moods. Yet when it came time to select an image for this post I knew exactly where to look and I wanted to pass the story behind this image along for any aspiring portrait and glamour photographers out there:
When working with any new model, it's been my experience that even when photographing a professional it takes time to become comfortable with one another. Even though the images that Pam and I made on our first shoot were quite good, I believe that any really great photographic relationship takes time.
The image at right was created on our ninth shoot together and was almost one year after our initial one. I remember the exact second that I clicked the shutter on this photograph as if it were yesterday: It was the same moment when I realized that every one of the images we were making that day would be and were great! And that trend of excellence continued over the next several years that Pam and I worked together.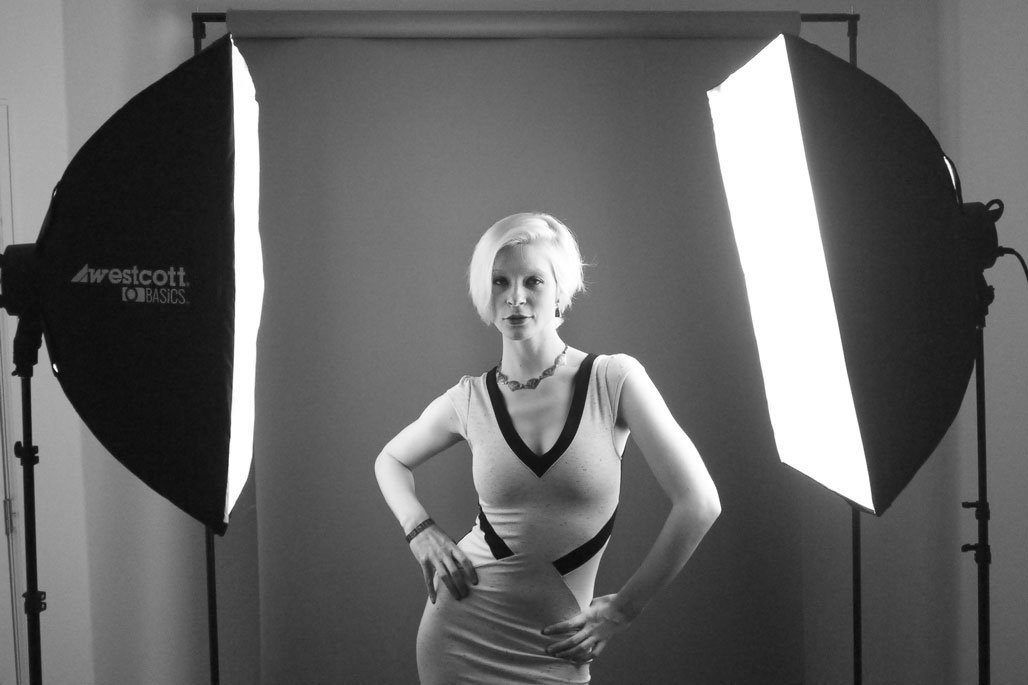 How I made the above image: Film noir is usually thought of as a black and white medium but I challenge that assumption as Alfred Hitchcock's film Vertigo literally explodes with color. For this portrait, two Westcott Daylight fluorescent D5's were placed on either side of Pam, enhanced by slight underexposure at 1/100 sec at f/4 and ISO 640. It was photographed with a Panasonic Lumix GH4 and Leica DG Macro-Elmarit 45mm f/2.8 lens. Exposure was 1/100 sec at f/4 and ISO 640. To echo the vibrant Technicolor used in Vertigo, I used Alien Skin Software's Exposure plug-in with the 2-Strip Technicolor preset. A light touch of Color Efex Pro's Glamour Glow filter was used to mimic the soft focus often used in movie still images of that era.
This image, I feel captures the essence of a beautiful, uniquely stylish woman who is strong, confident in who she is as a modern woman and is in total control of her craft as a model. There were other interesting and impressive images that we created later on but this one remains in my mind as the first time we made photographic magic. I hope she agrees that this portrait captures her essence.
---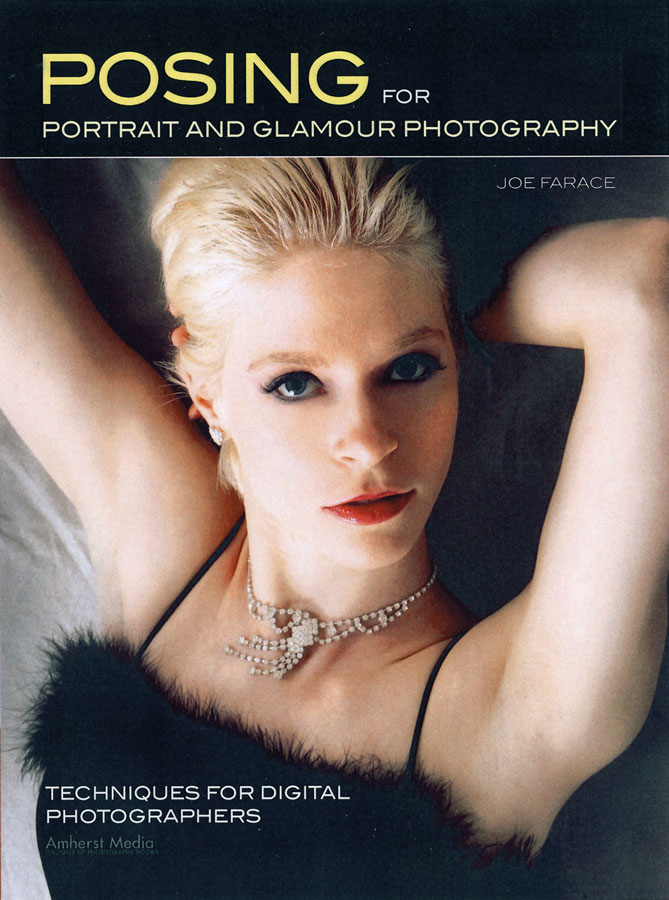 Pam is featured on the cover of my book Posing for Portrait & Glamour Photography and in its 159 pages you can see more of her and learn about my posing techniques. For some reason Amazon sometimes displays the preliminary cover photograph, instead of the one at right. New copies of the book are available from Amazon.com for just $18.91, with used copies starting at $18.19, as I write this. The Kindle version is $19 for those preferring a digital format.