Today's Post by Joe Farace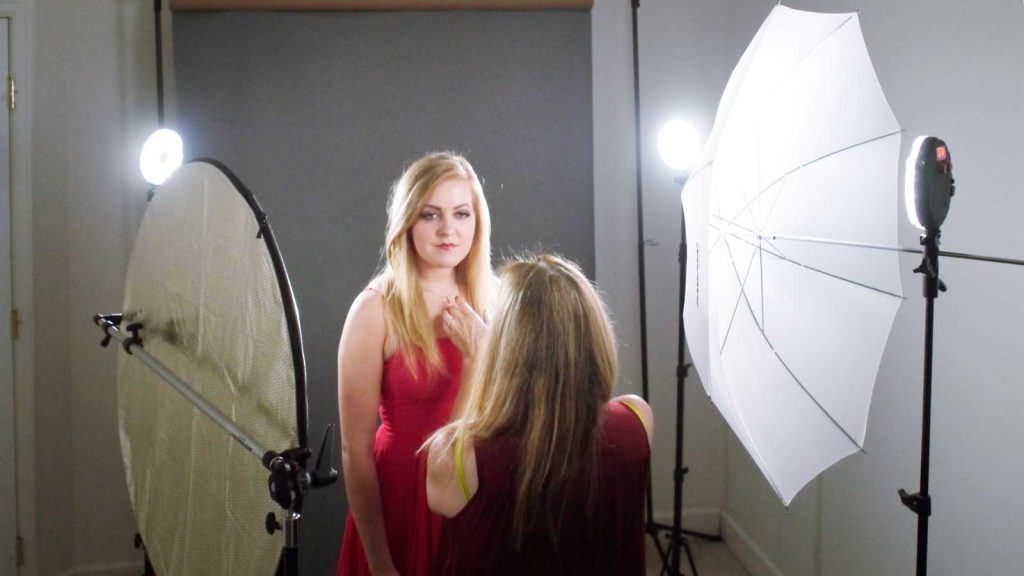 Rotolight's NEO 2 Explorer Kit ($699) includes three NEO 2 LED lights, three lightstands, and several diffusion and color filters, all of which fit inside a soft, water-resistant carrying case that's 21-inches wide and weighs 15 lbs when fully loaded. You can read more about the lights in my First Impressions post here. What are they like to use in a real world setting?
How I made this shot: I don't usually photograph models under 18 and have only done so twice, today's featured portrait is from that second shoot. In the first shoot, the model's mother accompanied her to the shoot. In this case both her mother and father were in the camera room when I made these photographs. Also there, was my wife Mary who helped me during the session..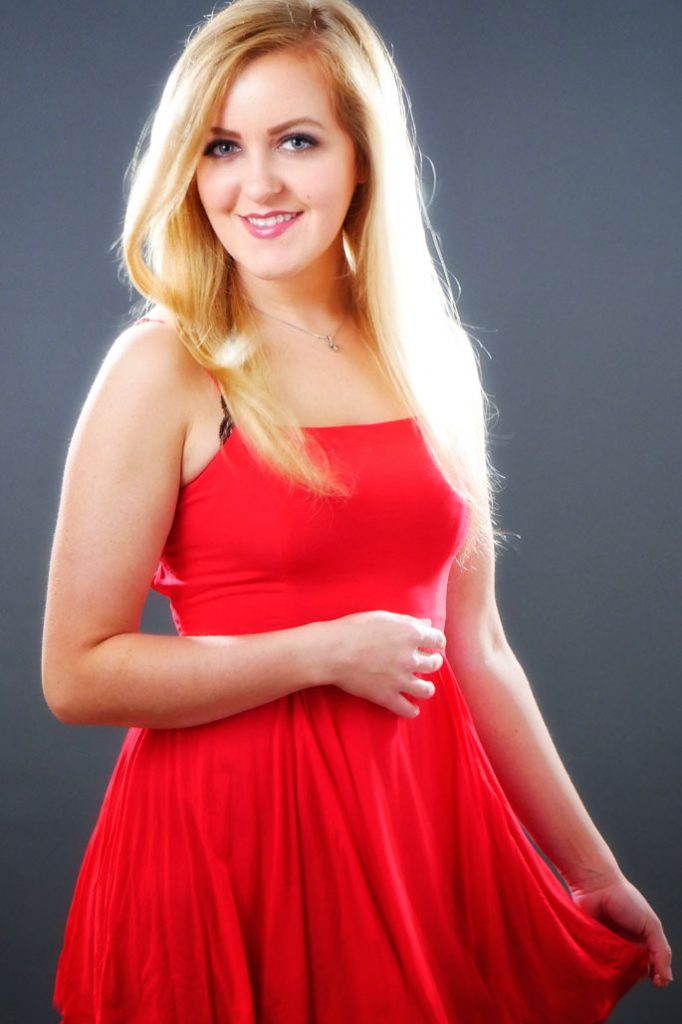 To light the portrait at left, one NEO 2 light was mounted on a lightstand using a generic umbrella bracket along with a 30-inch translucent umbrella mounted in shoot-through mode to soften the light. I have found that some models, but not all, find LED light to be harsh and it makes them squint; the umbrella removes that barrier and softens the light considerably while only somewhat reducing the light's output. The other two LED lights were set behind the subject and at 45-degrees to her and were placed to highlight her blonde hair.
All of the lights were set on their maximum output; the NEO 2's produce 2000 lux at three-feet and are 85% brighter than the NEO 1.
The camera used was an Panasonic Lumix GH4, when it was working fine, with Lumix G Vario 14-45mm f/3.5-5.6 lens at 45mm, a 93mm equivalent. Exposure was 1/8 sec at f/5.6 and ISO 1600. Yes, the lens is image stabilized. For more on my choice of this ISO setting in this situation, please read my post Why Such High ISO's for my LED Portraits? The RAW image was lightly retouched and afterwards the Glamour Glow filter from Color Efex Pro was used to glam up the portrait a bit.
---
If you're interested in learning how I shoot portraits and use cameras, lenses and lighting in my in-home studio and on location, please pick up a copy of Studio Lighting Anywhere which is available new from Amazon.com for $22.75 and starting at the bargain price $2.33 used, as I write this. The Kindle version is $19.99 for those preferring a digital format.