Today's Post by Joe Farace
A personal note: I recently had surgery and my right arm will be in a cast for two weeks. After that I'll have a brace for several weeks, which I understand will let me make photographs and type, more or less. Check my Instagram feed (@joefarace) for updates on how I'm doing with posts from Mary.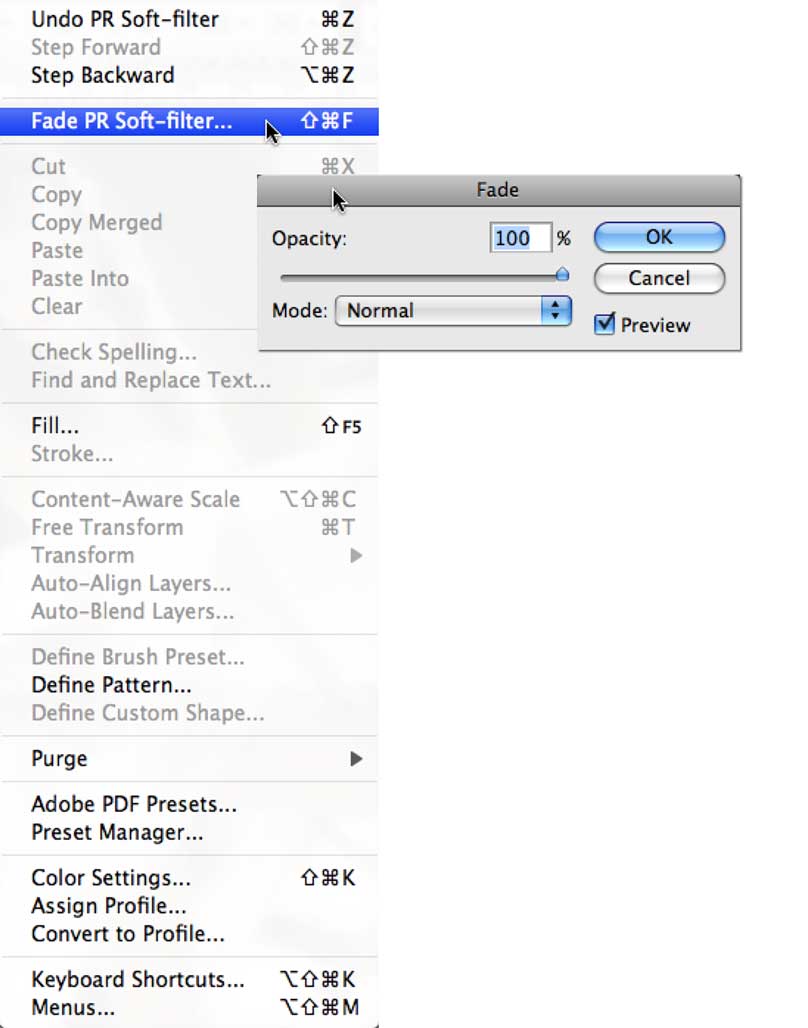 There is no perfect rule of thumb about how much blur or soft focus you can apply to an image file but that doesn't mean you can't have a few tricks up your sleeve. Let me start with one:
Like most special effects you can apply a greater amount of soft focus or blur to larger image files. Applying the same amount to physically smaller-sized files can end up with them looking mushy but as always you are the one that gets to decide how much is too much.
Here's some suggestions: When using any kind of soft focus or blur filer, start by moving any sliders or other controls to the extreme ends to see what effect this produces. Even after you apply a filter, there's always the Undo command and don't forget Photoshop's Fade option. After applying a filter, you can reduce its effect by applying the Fade command (Edit > Fade.) You can use the Fade slider to apply the Filter at from 1% to 99% to create the desired soft or blurry effect.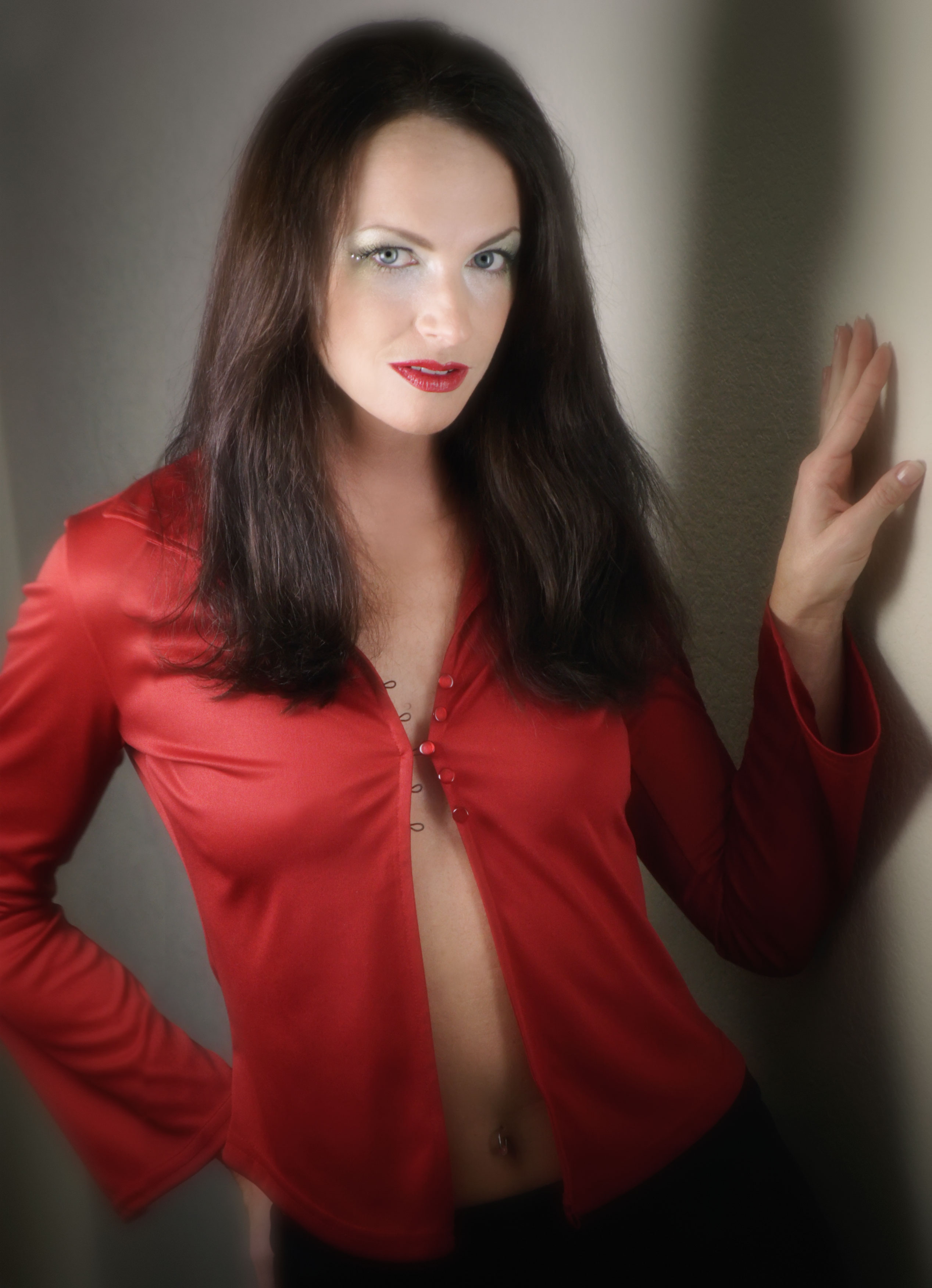 Layers are an important tool in creating soft or blurred focus effects too. Before applying a filter, make a duplicate layer (Layer > Duplicate Layer) of the original photo and only apply the filter to the duplicate layer.
That way, you can lower the layer's Opacity setting allowing just part of the bottom layer to show through. For even more control you can use the Eraser tool to selectively erase portions of the blur/soft focus effect on the duplicate layer allowing you to place the viewer's focus on a critical part of the photograph—like the subject's eyes— and give the impression of sharpness while maintaining an overall soft focus.
How I made this shot: I photographed the amazingly wonderful Ashley Rae in the dining room of my former home. Light was from an LED light panel that was placed at camera left with fill coming from a window in the back door of my home at camera right and out of camera range. Camera was a Canon EOS 50D with the discontinued EF 28-105mm lens (at 105mm.) It was affordable, quite good and I'm sorry I ever sold it back when I was wrapped up in a "newer is better" attitude that I've since gotten over.
*Used copies of the wonderfully useful EF 28-105mm lenses are available through Amazon for around $150, as I write this.
---
If you enjoyed today's blog post and would like to treat me to a cup of Earl Grey tea ($2.50) to cheer me up when I'm recuperating, please click here. And if you do, thanks so much.
Victoria appears in my book Studio Lighting Anywhere that's available new from Amazon.com for $17.07 or starting at $6.95 used, as I write this, which seems like a heckuva deal. The Kindle version is $11.99, if you prefer a digital format.