Today's Post by Joe Farace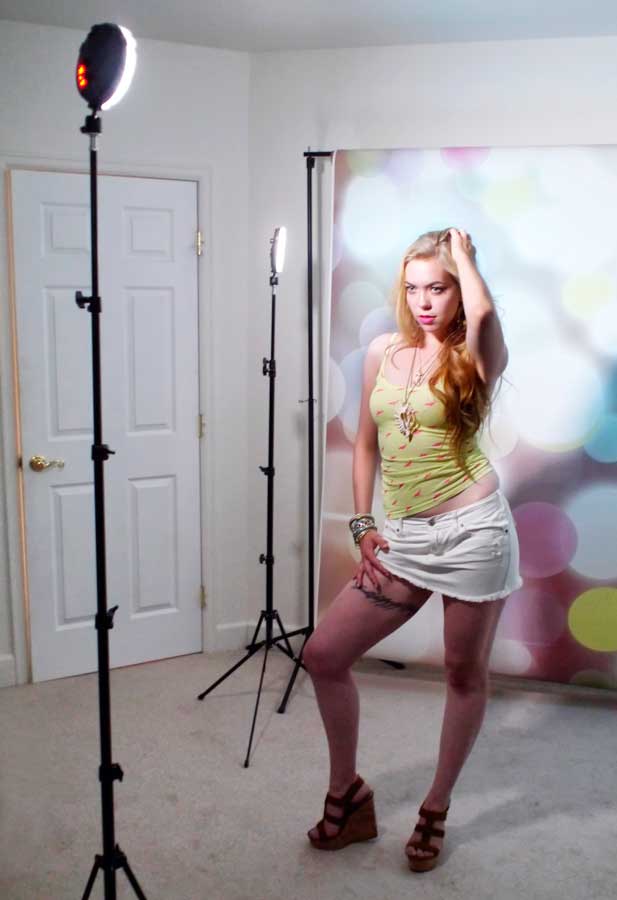 Everybody knows that higher ISO settings typically produce more digital noise but that threshold is a constantly moving target as newer camera get better and better with rendering High ISO settings. Cameras like the Pentax K-1 Mark II that I tested for Shutterbug are relatively noiseless at what would have been considered nosebleed ISO's just a few short years ago.
All types of lighting, including LED, have to obey the inverse square law, which states that the intensity of illumination is proportional to the inverse square of the distance from the light source. An object that's twice the distance from a light receives just one quarter of the illumination. What all this means to us photographers is that if you move a light from five feet and place it 10 feet away from a subject, you will need four times the amount of light to produce the same exposure. You can do this by opening the lens aperture, increasing the power of the light source or raising the ISO setting.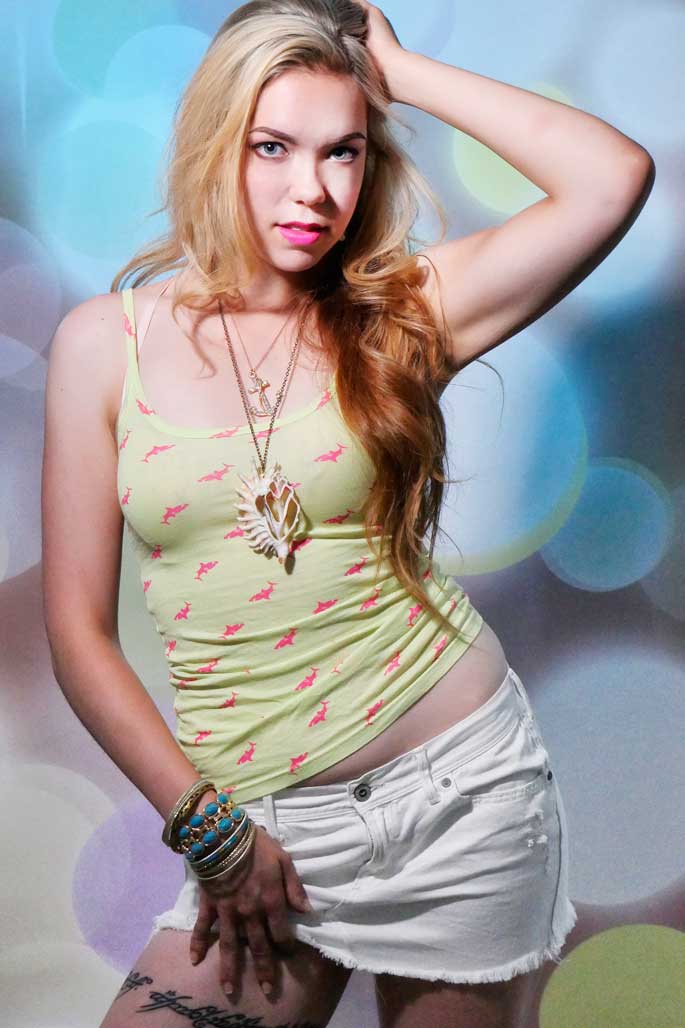 When shooting with two unfiltered and unmodified Rotolight's NEO lights*, as shown in the above setup shot, which are noticeabley brighter than other LED sources that I've used, I tend to shoot at higher than normal ISO settings always choosing to use a hand holdable shutter speed that would produce the least amount of subject motion along with a modest enough aperture to maintain some semblance of depth-of-field, while (whew!) trying to produce acceptable low noise levels. But the reality is that this is not always possible.
How I made this shot: This portrait of Sarah Dean was shot with a Panasonic Lumix GH4 with Lumix G Vario 14-45mm f/3.5-5.6 lens (at 45mm) and an exposure of 1/40 sec at f/5.6 and ISO 3200. Background was the affordable ($64.99) Savage Celebration Lights printed background roll paper.
Ultimately it all comes down to the photographs: When looking at this ISO 3200 image under extremely high magnifications—as I am doing right now—the noise is negligible and you could easily deliver a 16×20-inch print to a customer with no apologies.
There is no one perfect ISO setting for every photograph, so you need to make some tests using your own camera. When shooting with LED light sources, like Rotolight's NEO, I occasionally have to dip into higher ISO settings but at no point did I feel that was I trading image quality for lighting results nor did it change my opinion about this clever and useful product.
*Update: The LED lights that I used for this shoot were the original Neo LED lights, not the latest Neo 2's, which, I am told, are 85% brighter so I might be able to shoot at somewhat lower ISO's. As of today, I was informed by Rotolight that I will be receiving a Neo 2 LED 3-Light kit to test for this blog. Look for a First Impressions post soon and as many hands-on shoot reviews as I can do before having to return the kit. I am looking for models for these shoots. If you or someone you know there are details in this post and my Models page.

If you're interested in learning how I shoot portraits and use cameras, lenses and lighting in my in-home studio and on location, please pick up a copy of Studio Lighting Anywhere which is available new from Amazon.com for $22.78 and $13.75 for a used copy, as I write this. Interested in learning how to shoot better portraits and want hands-on training, check out my 1-on-1 workshops.