Today's Post by Joe Farace
My Film Friday post Yashica FX-3 Super 2000 mentioned that I planned on writing reviews of the labs processing the film I'll be shooting for this series. Today is the second: I'll tell you how the lab did, what the experience was like and use a rating system to rank each one.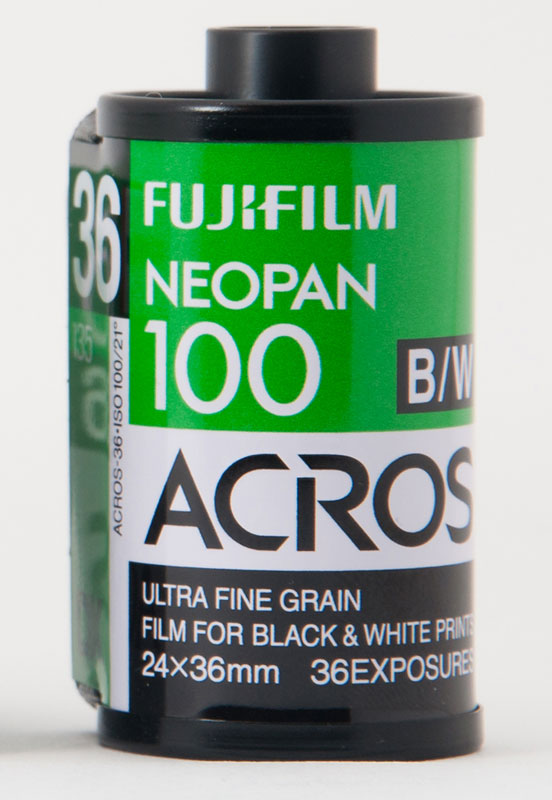 In 1976 Keith Swan and Phil Steblay opened The Darkroom when there were no online photo labs. 45 plus years later and more than 400 miles from where it began, the lab is "light-years from their old attitudes." That's because many people, including me, have discovered the joy of analog photography. The lab processes 120, 220, 35mm, 4×5 and 8×10 and even 110 and 126 formats in C-41 color negative, black & white and E-6 slide film formats. The Darkroom uses dip and dunk processing and cine (machine) C-41 processing.
You need to fill out a form to request processing. For my test roll of 35mm-36 Fuji Acros Neopan 100 that was shot in my Canon AE-1, I requested: Developed Negs, Web Upload ($12,) DVD ($4,) and when Colorado sales tax and USPS shipping were added the final tab was $22.57. As I wrote in my post Zen and the Art of Film Photography, "shooting film is more expensive than digital capture." Is it worth it? I think so for all of the reasons in the aforementioned post.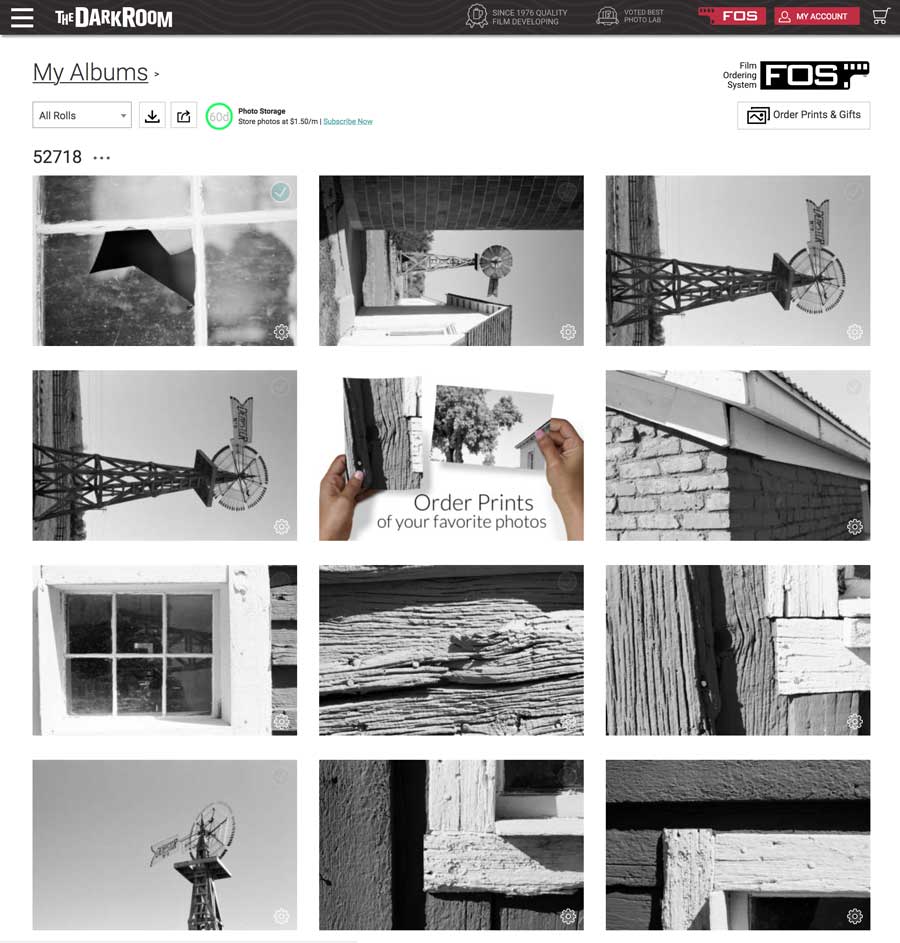 I mailed the film to The Darkroom in one of their prepaid mailers at the Parker, Colorado post office on October 5'th. Their website lets you print a shipping to use with your own padded envelope. On October 13, I received an email from The Darkroom saying my order was received and entered production. The Darkroom's FAQ's says, "most orders are shipped within 3-12 business days after it enters production."
On October 14 I received an email saying my image files were uploaded. The Standard (1024×1536 pixel) scans were extremely clean, sharp and you should be able make nice looking 4×6 prints from them or post them on-line as I've done at right. Higher resolution scans, up to 4492 x 6774 are available from 35mm film. The Darkroom's Film Ordering System interface is functional and comprehensive making it easy to view and download the JPEG files. You can also do some rudimentary editing and order prints through the system.
That system is so good that when I send them film in the future , I'll opt for the Enhanced (2048×3072 pixel) scans and forgo the CD. (I'll let you know how that goes.) Keep in mind that FOS will only store your scans for 60 days, after that a subscription is required. Since it's only $18 a year, if you decide to send The Darkroom more film it's well worth the modest cost.
The film and CD were shipped to me on October 15 and I received them on October 18. Most of the time from shipment to receipt was spent in the USPS system. You can cut shipping somewhat by paying two bucks more for Priority Mail return shipping.
My negatives and CD were returned in a kraft paper mailing envelope which included the negatives in relatively study plastic pages. The negatives themselves were beautifully and accurately processed and were scratch and streak free. Included was a thank you note from Clarissa, who did a great job with m y film. An index print was also included with the CD, all stored in a white envelope, perfect for labeling and filing.
I was so impressed with the Darkroom's quality and professionalism that I'll be sending the next batch of film that I shoot (hopefully soon.)
Ratings

Service: ✩✩✩✩

Timeliness: ✩✩✩✩

Processing Quality: ✩✩✩✩✩

Scanning Quality: ✩✩✩✩

Price: ✩✩✩✩

The Darkroom

946 Calle Amanecer,

San Clemente, CA 92673

PO Box 75436, San Clemente, CA 92673