Today's Post by Joe Farace
 "This is the real secret of life — to be completely engaged with what you are doing in the here and now. And instead of calling it work, realize it is play."—Allan Watts
I want to thank Max Heinrich of the Analog Insights YouTube channel (he's on Instagram too) for his inspiration to write this post, although he may not know that. If you're interested in film photography, you should subscribe to Analog Insights.
In my post The Three Phases of Photographer's Creative Life I talk about what happens during Phase One of a photographer's development: The first phase occurs immediately after a photographer gets their first "good" camera and begins to discover the medium's full potential. During this time, these new photographers enthusiastically explore their world and every memory card or frame of film is chock full of images that look so much better than they could have ever imagined. Unfortunately, this blissful period doesn't last long…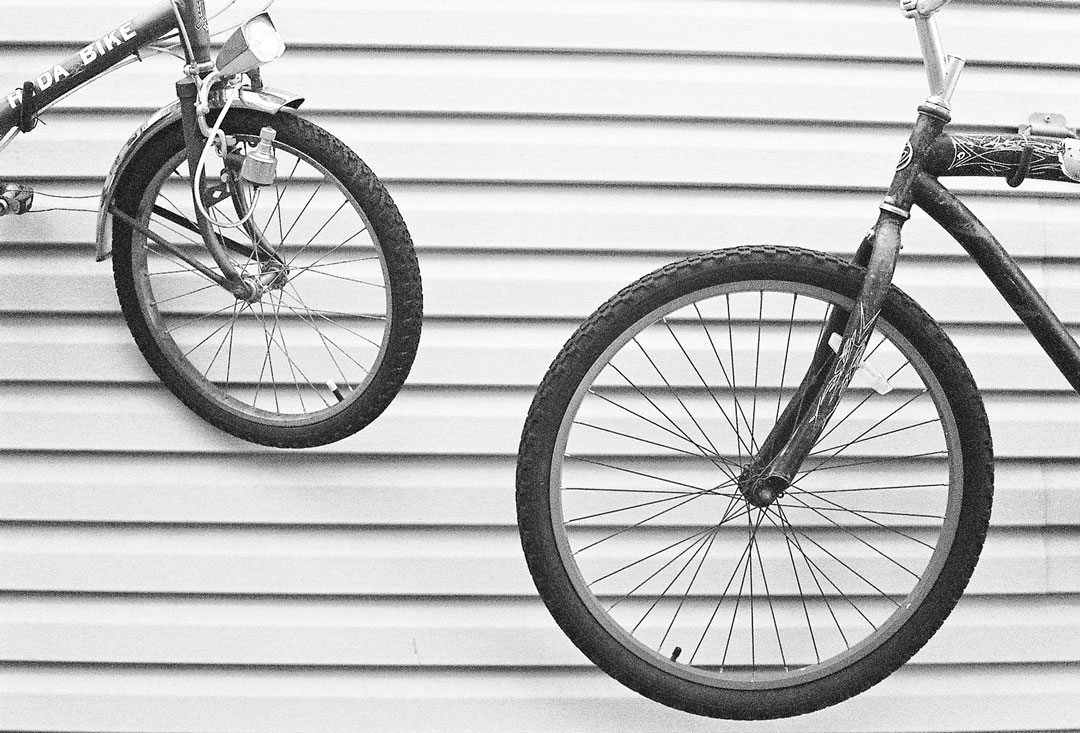 But it doesn't have to stay that way, which is one of the reasons why I've started, or maybe should say re-started. shooting film. I think there is a Zen aspect that shooting film embodies much more than the instant gratification digital photography provides. (Not that I'm giving up digital photography.) And there is the widely held opinion that some people think shooting film can be therapeutic.
The practice of the Zen mind can be traced back to the concept of the beginner's mind. Think of it as part of my Phase One take on the evolution of photographer's creative process. This is the kind of mindset that lets you see things as they really are, which step-by-step and in a flash can help you realize the original nature of everything. If your mind is empty, it is ready for anything and is open to everything. This term is translated from the original word, Shoshin, a word from Zen Buddhism that means you look at every situation you're placed in as if it's the first time you're seeing it.
If you have a Zen mindset, you can allow your thoughts, feelings and perceptions to be what they are without judgment. Here's some tips I found on-line from Ilene Strauss Cohen Ph.D. that can help you acquire the mindset of a master.
Be Mindful.
Become an Objective Observer.
Exercise Regularly. (This is something I need to work on.)
Don't Try to Change Your True Feelings.
Stay Present in What You're Doing.
These are just some thoughts that I am offering to you on this Saturday…
A Down-to-Earth concern: There is no doubt that after purchasing any camera shooting film is a more expensive proposition than digital capture. The roll of Kodak Gold 200 35mm-36 I bought from
Mike's Camera
costs more than eight bucks; B&H sells it for a dollar less. Then there's the cost of processing, whether you did it yourself or pay someone else to do it. (Processing it yourself, I think, adds to the Zen of film photography.) Since it's cheaper and easier to shoot digitally, you might assume that a person might shoot more often with a digital camera but I've found that it is just the opposite. While I capture fewer images when shooting film, I shoot more often with film, which is about as Zen as it gets. But maybe that's just me.
---
PS. It's Mary's Birthday. If you're a Facebook or Instagram friend of hers, please wish her a Happy Birthday today.