Today's Post by Joe Farace
If you want to change your photographs, you need to change cameras. Changing cameras means that your photographs will change. A really good camera has something I suppose you might describe as its own distinctive aura.— Nobuyoshi Araki
Influenced by my friend Rick Sammon, the first Canon SLR that I owned was a used EOS 650 that I picked up somewhere around 1990. At the time, I was still mostly a Contax shooter but later jumped on the Elan 7E eye-controlled focusing SLR when it was introduced and ended up co-writing (with Artur Landt) the Magic Lantern Guide to the camera. Later I acquired an EOS-1 SLR and by the time the D30 was announced I was hooked but waited until 2002 to get my first Canon DSLR—the D60—for my initial dive into digital capture.
With this background and the blog's new focus on film photography I decided to buy an EOS-1 film SLR, mainly because I would be able use all of the EF lenses I already owned. After looking around, I changed direction and wanted to get a camera that I've always desired—the legendary Canon F-1. During my searches I found there were two kinds of F-1's available: cheap junk or expensive pristine models, especially the Lake Placid version that I've always coveted since that would be the closest I would get to photographing the 1980 Winter Games. (I was promised media credential for that Olympics but…it's a long, sad story.) So I switched gears again and bbegan looking for Canon AE1's, finding a really clean one in Osaka, Japan* on eBay.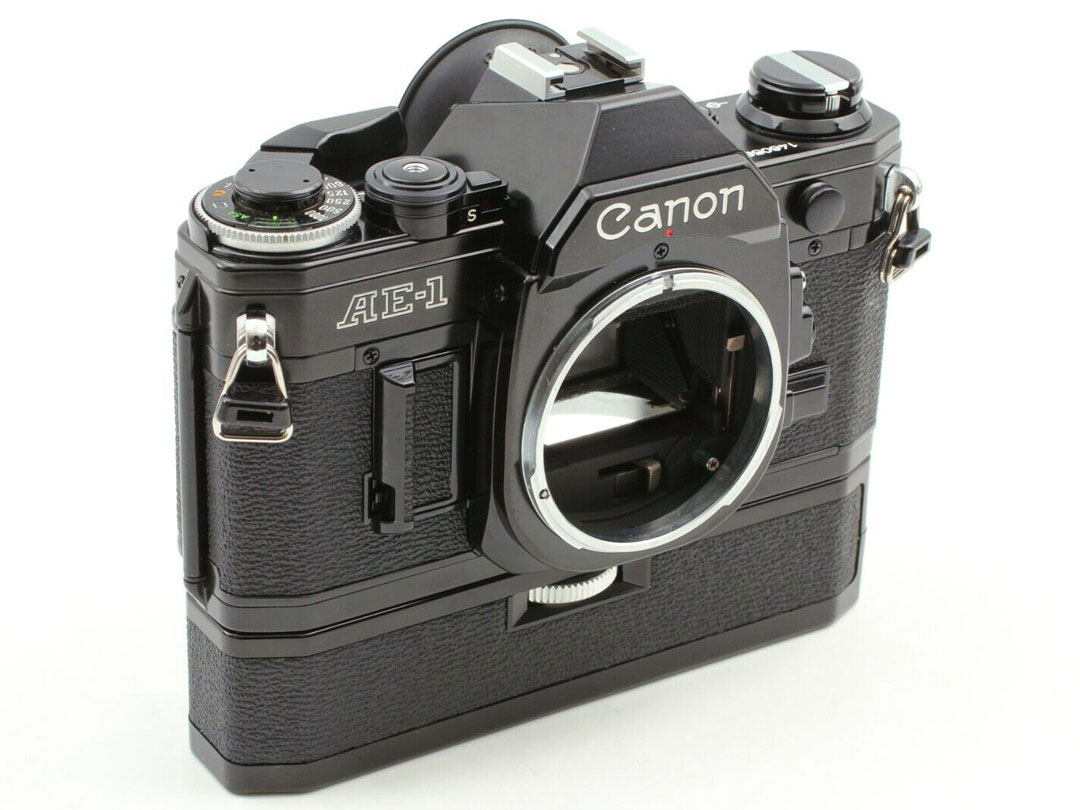 The Canon AE-1 was the first microprocessor-equipped SLR and was manufactured in Japan by Canon Camera K. K. from April 1976 until replaced by the AE-1 Program. According to Canon's date coding system, my camera was built in April, 1978. The AE-1 uses an electronically controlled, electromagnet horizontal cloth focal plane shutter offering shutter speeds from two sec to 1/1000 sec plus Bulb with flash sync at 1/60 second. Like most cameras of its day it has a PC (Prontor-Compur) sync connection and a hot shoe too. The compact body measures 5.55 x 1.87 x 3.46 inches and weighs 20.6 oz. By comparison, a Panasonic Lumix GH5 weighs 25.44 oz. Some AE-1's are finished in silver, others are black with chrome trim, like mine, but a few are all black. During its run, Canon sold over 5.7 million units.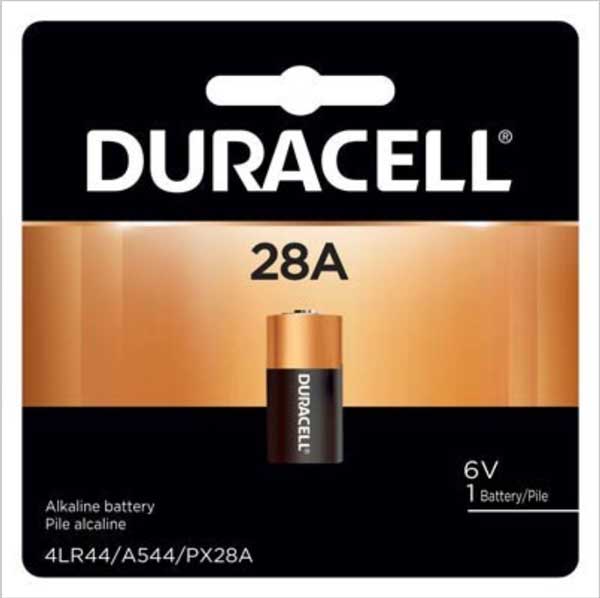 The AE-1 is powered by a six-volt 476A battery or, I am told, 4-LR44 button cells. My local Batteries Plus store gave me two choices: The Duracell 28A is available in alkaline ($6) or lithium ($9) versions. I spent the big bucks for lithium because they deliver more power with a longer shelf life and weigh approximately 33% less than alkalines. Lithium batteries perform better from -40 to 140 degrees F while alkaline batteries perform best between 30-70 degrees F. Temperatures over 85 degrees F shorten lithium's life cycle, while conditions below freezing decrease an alkaline's power.
The AE-1 body uses Canon's FD breech-lock lens mount system and accepts any FD or New FD (FDn) lens.  The AE-1 I purchased did not include a lens and I didn't own any FD lenses, so I ordered a "good" condition FD 50mm f/1.8 lens from Robert's Camera that upon receiving it was almost like new. The camera also accepts Canon's earlier FL-mount lenses, although you'll need to use stop-down metering with them. It's not compatible with Canon's later Canon EF lens mount. Accessories for my AE-1 included a Canon Winder A that provides motorized single frame film advance up to a blistering two frames per second. The seller even had the original leather case for it in pristine condition. The later Power Winder A2 is also compatible with the camera. The camera I purchased also included Canon's Databack A, which permits sequential numbering or date stamping on the film but won't imprint dates for this century, so I don't know what I'll do with it but I've always wanted a camera with a data back, so there's that. The camera also came with an original Manual, although it's in Japanese. The instructions for the data back are multi-lingual. For the winder, I found this useful video on YouTube.
Besides looking beautiful you might be wondering what my AE-1 is like in the real world and how it works? Look for a future post about my first test shoot at 17 Mile Farm as well as a Lab Report on The Darkroom in California who is processing the film and how they did.
---
*PostScript. Some readers have asked me about what it's like to purchase a camera from Japan and if I thought that was a good idea. Well, the process can be fun (or not) but will always be interesting if only because of language and cultural differences between Japan and the US. I'm planning on creating a video on this topic real soon now…