Today's Post by Joe Farace
"Do not follow where the path may lead. Go instead where there is no path and leave a trail" – Ralph Waldo Emerson
17 Mile House is part of a 70-acre open space in Arapahoe County, Colorado, which includes an 1860's mile house, barn and silo along the historic Smoky Hill/Cherokee Trail route to Denver. It was originally a log cabin, some of which can still be seen.
During the 1859-1860 a series of gold rush and settlement of Colorado, six way stations emerged along the Cherry Creek to accommodate travelers. These houses were named based on their distances to downtown Denver. Here travelers could get meals, spend the night, and rest their animals. Of the original mile houses, only 17 Mile House and 4 Mile House exist today.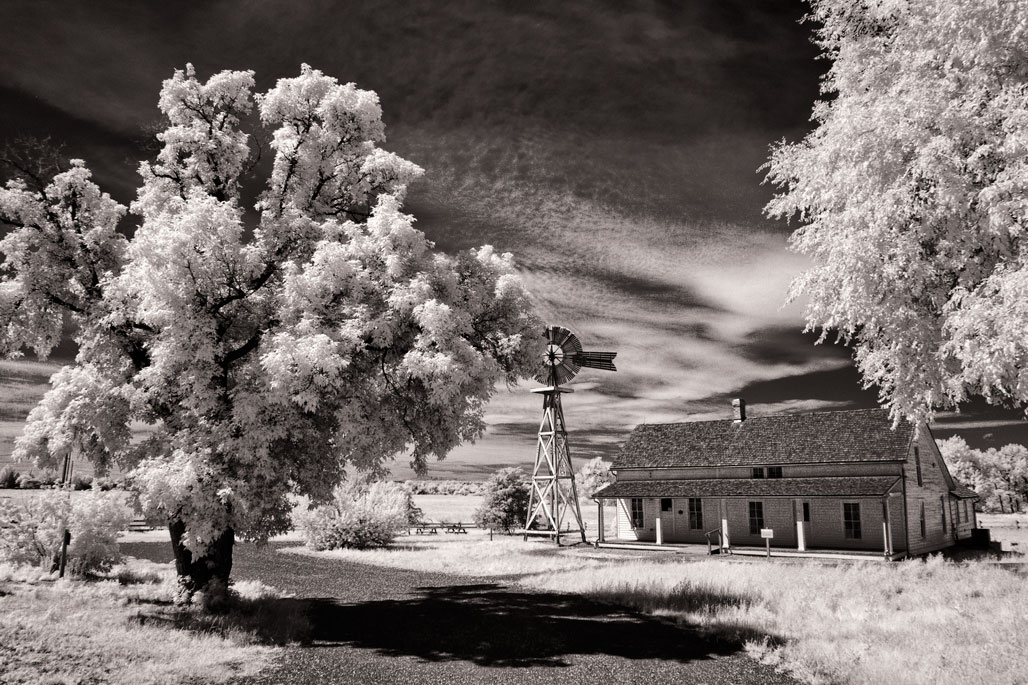 In 2001, nine different entities joined together in an attempt to preserve this historic site. 17 Mile House is located at 8181 S. Parker Rd. on the southern edge of Arapahoe County where three adjoining open space properties serve as a regional wildlife corridor and biking/walking trail.
How I Made this Shot: This image was shot with a Panasonic Lumix G6 that have been converted for infrared capture by LifePixel using their Enhanced IR (665nm.) For more about nanometers of infrared light, please read my post Welcome to the Word of Invisible Light, when you have the time. Lens used was a Lumix G Vario 12-32mm f/3.5-5.6 at 12mm. Exposure was 1/640 sec at f/11 and ISO 400. The RAW file was converted to monochrome using Silver Efex Pro with a little toning assist from PhotoKit 2.
---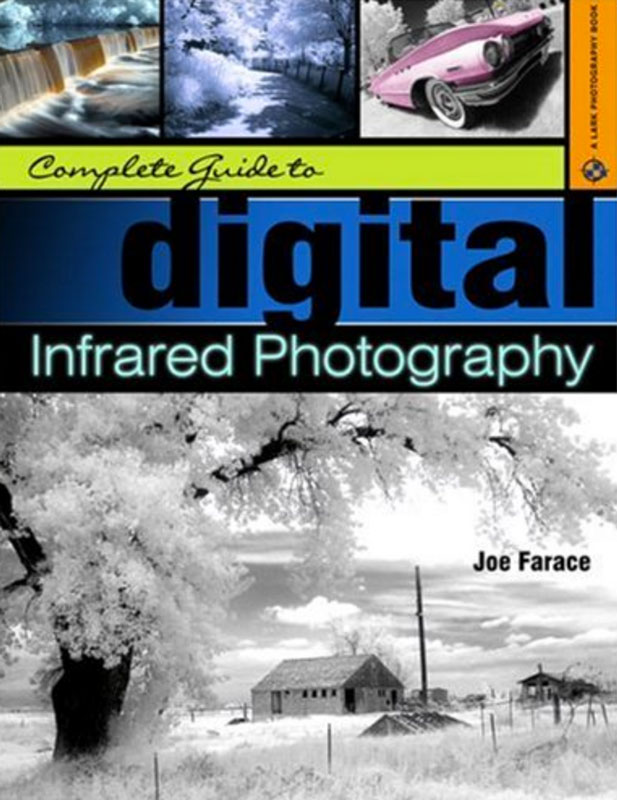 Life Pixel does a great job with IR conversions and they have done most of the conversions for my Canon DSLRs and all of my Panasonic Lumix G-series cameras. This is not a paid or sponsored endorsement, just my experience.
My book, The Complete Guide to Digital Infrared Photography is available from Amazon for with new copies selling for $45.09 with used copies starting around ten bucks, as I write this. Creative Digital Monochrome Effects has a chapter on IR photography and is available from Amazon with new copies at $23.69 with used copies starting at a little more than two bucks, as I write this. There's no Kindle version available for either book, sorry.