Today's Post by Barry Staver
Note from Joe: If you missed Part 1 of Barry's post, click here to catch up before proceeding further…
I don't yet fully understand the science of the light spectrum with its visible and IR wavelengths, but have seen amazing photographs that ;were captured in this manner. Normal green foliage turned white, skies gone dark gray to black. Photographs that make one stop, look twice in admiration and wonder.
My friend, colleague, photo guru, and infrared aficionado, Joe Farace convinced me to give it a try and loaned me one of his dedicated IR camera bodies, a Panasonic Lumix G5 converted by Life Pixel using their Standard IR filter. He told me that mid-day is the best time to shoot, climates with lots of foliage on trees is preferable, and stopping the lens down to f/8 or smaller works best to minimize focusing errors. IR light is most prominent at noontime and the small aperture helps keep IR images in focus. That's in direct contrast to my 40 years of preferring to shoot in early morning or late day light, with the lens as wide open as possible.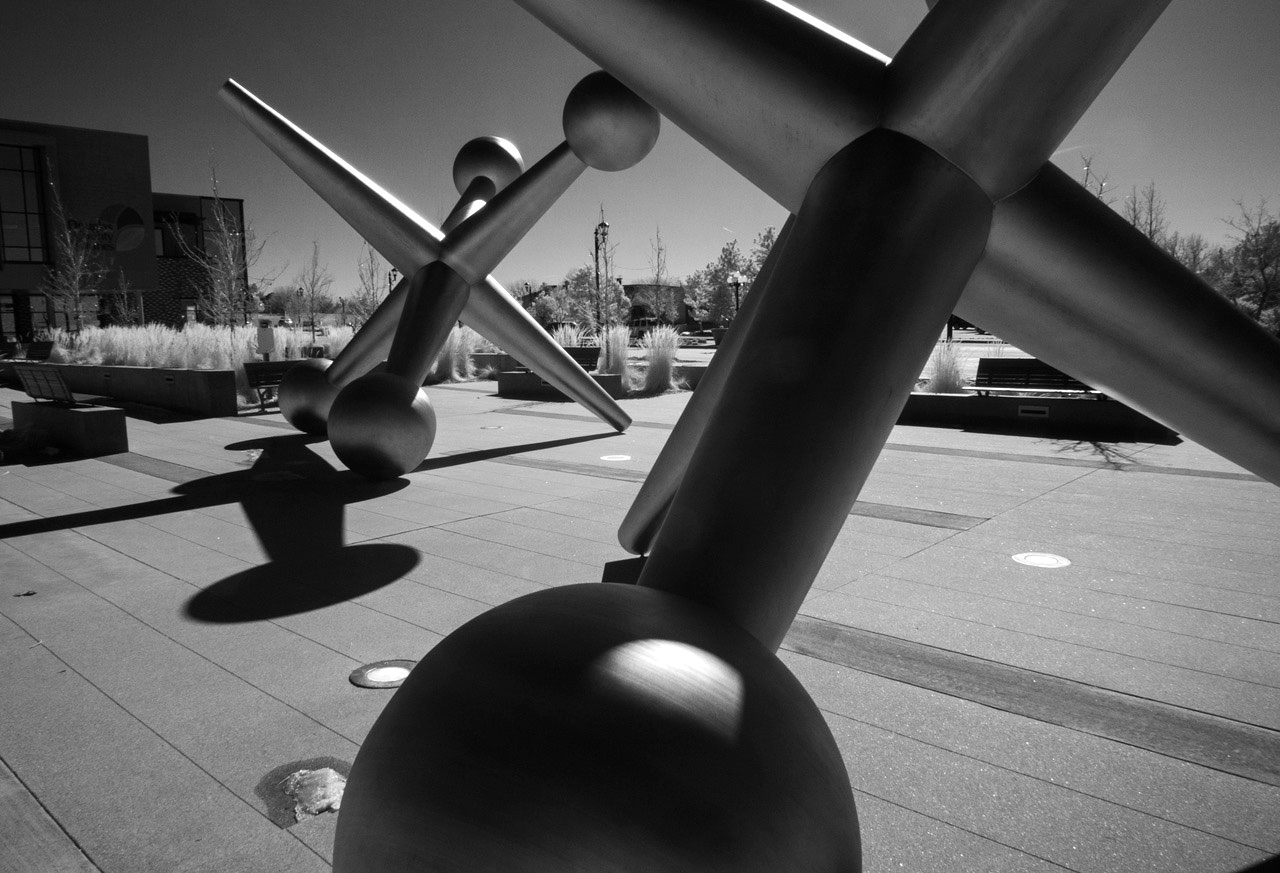 Our photo session lacked two of his three recommendations, time of day and time of year in Colorado, and it was short lived due to a strong cold wind.
But it was enough.
I really didn't know what to "look for", so lined up several shots the way I would in the world of Visible Spectrum Light." Lo and behold strange things happened. The IR light reacts differently when lens flare is involved. (See my last post for a dramatic example.) I think the light was slightly bent when it hit the shiny metallic surface of the jack sculpture and the flair was massive. The small amount of foliage in the background does show some of IR's signature white glow.
I'm also a novice with post production processing of IR images, but see great potential to experiment.
Bottom line: This short 20 minute photo shoot was enough to reel me into the world of IR. I'm going to convert a spare Panasonic Lumix GH4 body and begin shooting what I really can't see in midday light. This ole' dog can learn new tricks.
---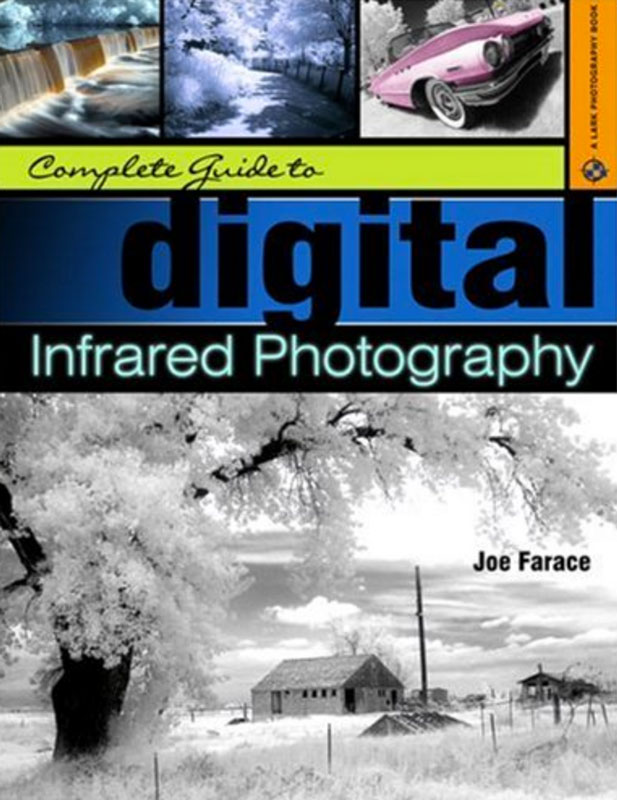 Another note  from Joe: I've found that Life Pixel does a great job with IR conversions and they've done conversions for some of my Canon DSLRs as well as all of my Panasonic Lumix G-series cameras, including a GX1 that uses their new Hyper Color conversion. This is not a paid nor sponsored endorsement, just my experience.
My book, The Complete Guide to Digital Infrared Photography is available from Amazon for with used copies selling for $40, with used copies selling for around twenty bucks, as I write this. Creative Digital Monochrome Effects has a chapter on IR photography and is available from Amazon for $17.19 with used copied starting at a little more than two bucks, as I write this.