Today's Post by Joe Farace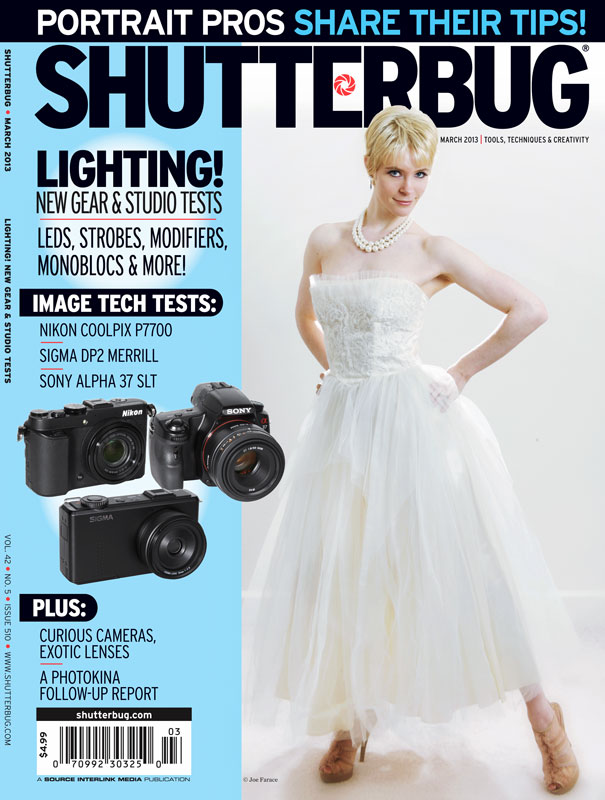 It has been a long time, maybe 20 years, since I photographed a wedding but when I was testing some monolights for the former print edition of  Shutterbug, I asked long-time collaborator Pam Simpson if she had a wedding dress that she could borrow and together we made today's featured image.
This photograph is from our second portrait session together and is different from the typical glamour image that she and I have made over the years. In this traditional portrait, Pam is wearing her grandmother's 70-year old wedding dress. The image originally appeared on the cover of Shutterbug magazine's Wedding & Portrait issue.
The important characteristics of any studio lighting system are the quantity, quality and color of the light they produce. Other factors such as recycle time, type of output control, build quality and the ability to accept accessories may be crucial but for many of us the most essential element is price. That's why I used inexpensive store brand monolights to create today's image. They don't make these light anymore, so I sold them and have now standardized on lighting from a dependable source. In this case, it's Paul C. Buff's Alien Bee and DigiBee monolights and they have done an amazing job in my studio.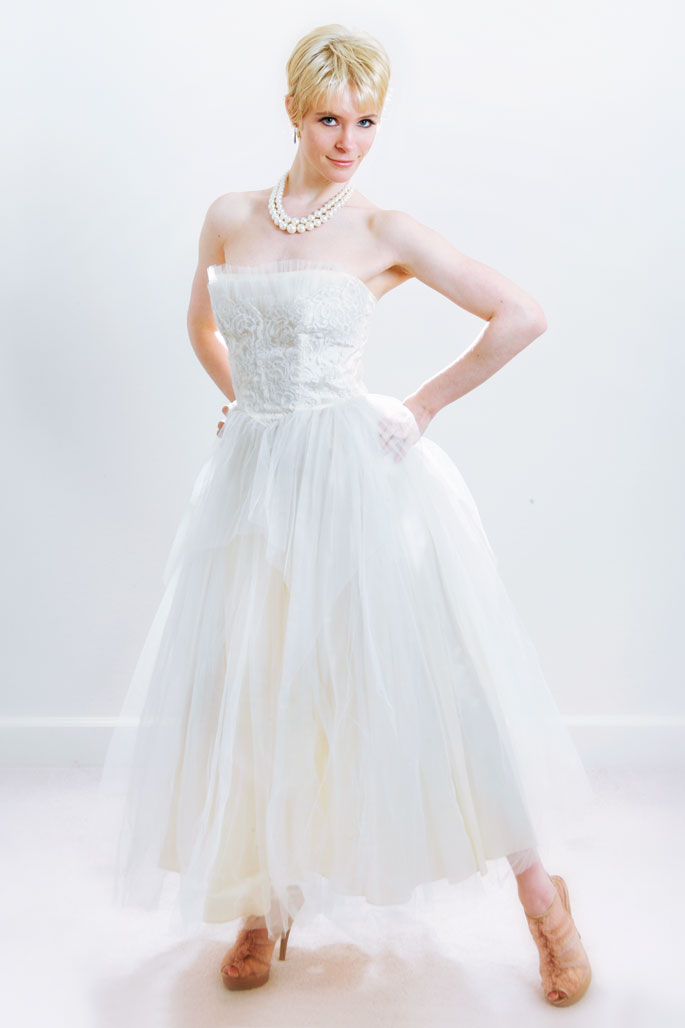 How I made this shot: A simple lighting set-up was used for this bridal portrait of Pam Simpson The main light is a 300 WS monolight with 28 x 28-inch Softbox mounted. I placed a 150 WS monolight behind Ms. Simpson with its reflector removed to allow light to scatter around the studio. No background was used, just the studio wall., which at the time was white, now it's grey.
Camera used was a Canon EOS 5D Mark I with now-discontinued EF 28-135mm f/3.5-5.6 IS USM lens (at 109mm.) Exposure was 1/125 sec at f/13 and ISO 100. The Vignette Blur filter, that's part of its Color Efex Pro package, was lightly applied to the finished image.
---
If you would like to learn how to shoot better portraits and would like some hands-on training, please check out my 2019 one-on-one workshops.
If you're interested in learning how I use cameras, lenses and lighting in my in-home studio and on location, please pick up a copy of Studio Lighting Anywhere which is available new from Amazon.com for $21.49 or used for $13.75, as I write this. The digital version is $18.73 for those preferring that format.