Today's Post by Joe Farace
"The whole series is black-and-white, so when I went to shoot one of the women I only had black-and-white film with me. She had reddish hair and was a very pretty girl, a nice girl."— Helmut Newton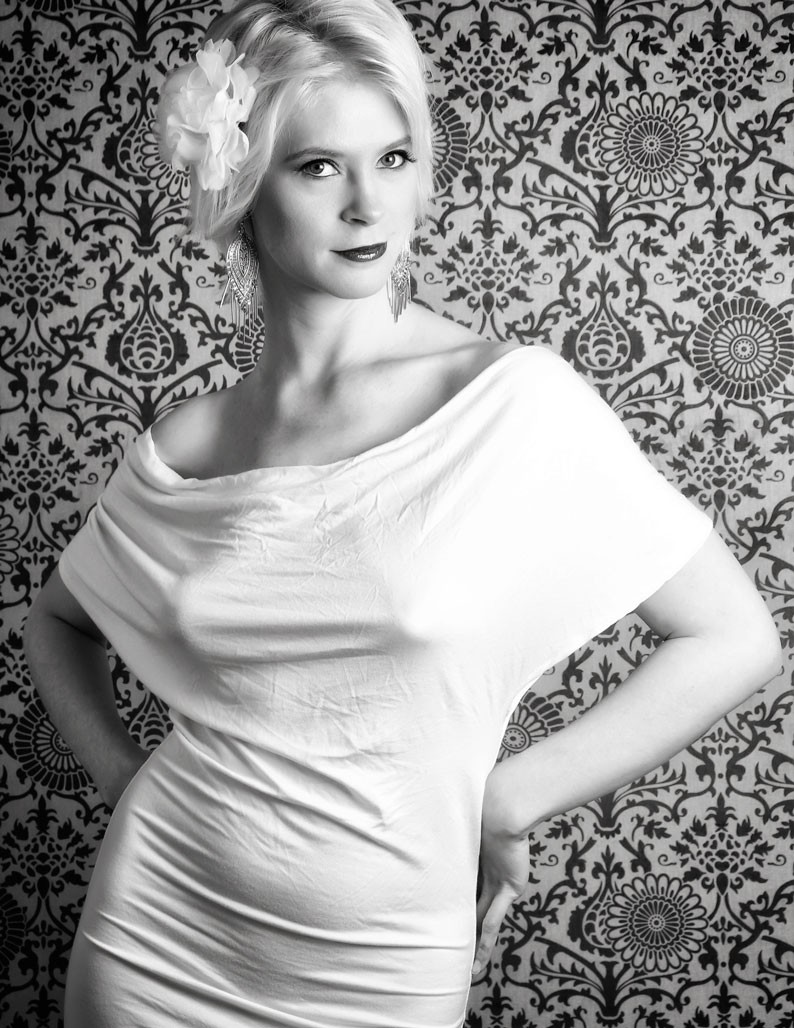 When I find myself wondering, "what do I shoot next?" or starting thinking "there's nothing to photograph," the one thing that I like to do is to shoot some images in monochrome mode. It doesn't have to be all of the images made during a session; maybe just a few to see what happens.
But what if you change your mind and really really want that original at some later date to be in color?
Most DSLRs and mirrorless cameras have a RAW+JPEG option that lets you capture a monochrome (JPEG) and color (RAW) file at the same time. Some dual-slot cameras, even let you simultaneously save each file type to a different card. This approach lets you use the JPEG file as a digital proof that you can show the subject and get their opinion as how they look in  black & white and a color RAW file that you can process into monochrome later.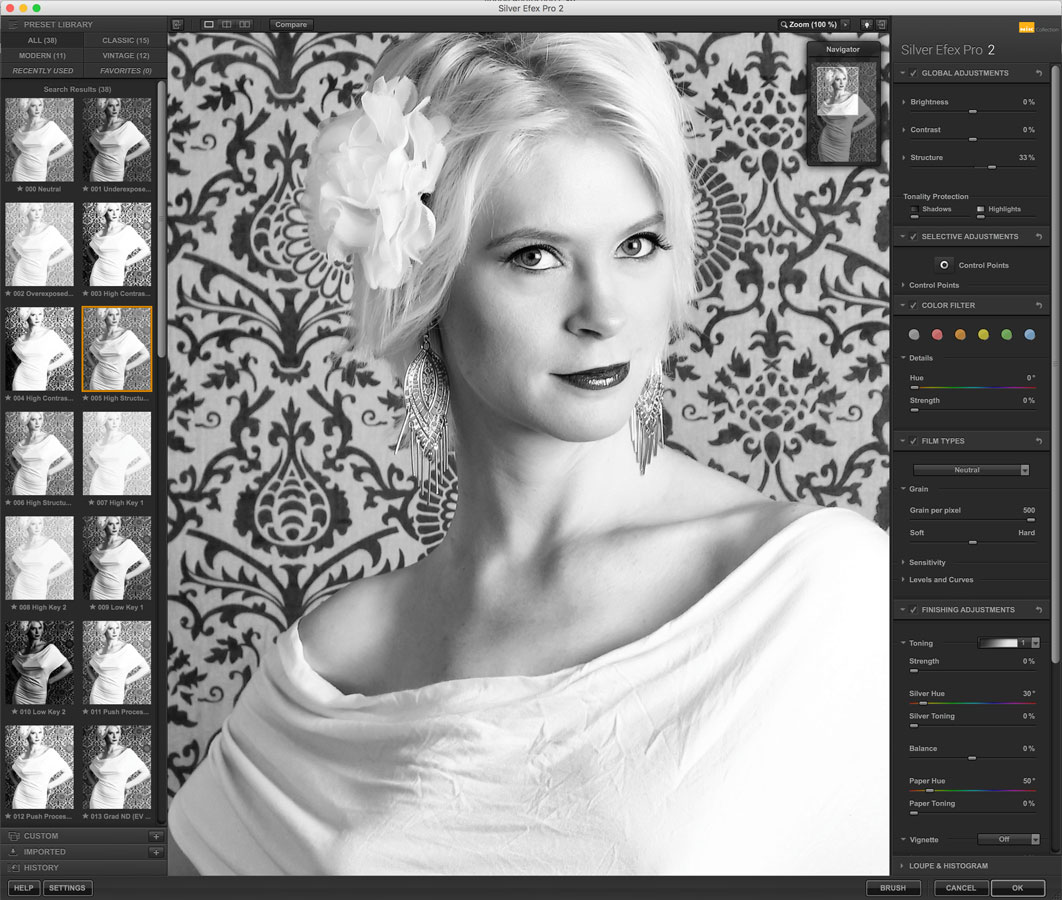 There are some advantages to this, the biggest being that my favorite retouching tools, such as Imagenomic's' Portraiture, work better with color files, so more often than not when shooting portraits I shoot in RAW+JPEG, retouch then convert the color file to monochrome later using Silver Efex Pro.
How I made this shot: This portrait of Pamela Simpson was made with a Canon EOS 60D with EF-S15-85mm f/3.5-5.6 IS USM lens (at 65mm.) Exposure was 1/125 sec at f/11 and ISO 200 and was shot in my home studio.
The main light was a Paul C Buff DigiBee mounted in a Plume Ltd hexagonal Wafer softbox placed at camera right with a Paul C Buff Alien Bee with 48-inch Dynalite Quad Square black/silver umbrella at camera left in the back of my studio. Background was a Savage Gray Floral Printed Background Paper. Initially retouched with Portraiture, then converted to monochrome using the High Structure preset in Silver Efex Pro before tweaking in Color Efex Pro using the Glamour Glow filter.
If you're interested in learning how to shoot better portraits and would like some hands-on training, check out my 2019 one-on-one workshops.
If you're interested in learning how I use cameras, lenses and lighting in my in-home studio and on location, please pick up a copy of Studio Lighting Anywhere which is available new from Amazon.com for $15.73 or used for the affordable price of $13.75, as I write this.