Workshops
For years people asked if they could shoot with me. Now you can join me through a series of hands-on workshops where you'll see how I work and the cameras and lenses I use. You'll learn how to use the lighting techniques I've written about in magazines and books. During these informal sessions you'll also get to ask questions and shoot photographs for your portfolio, providing a fully interactive experience A full model release is included.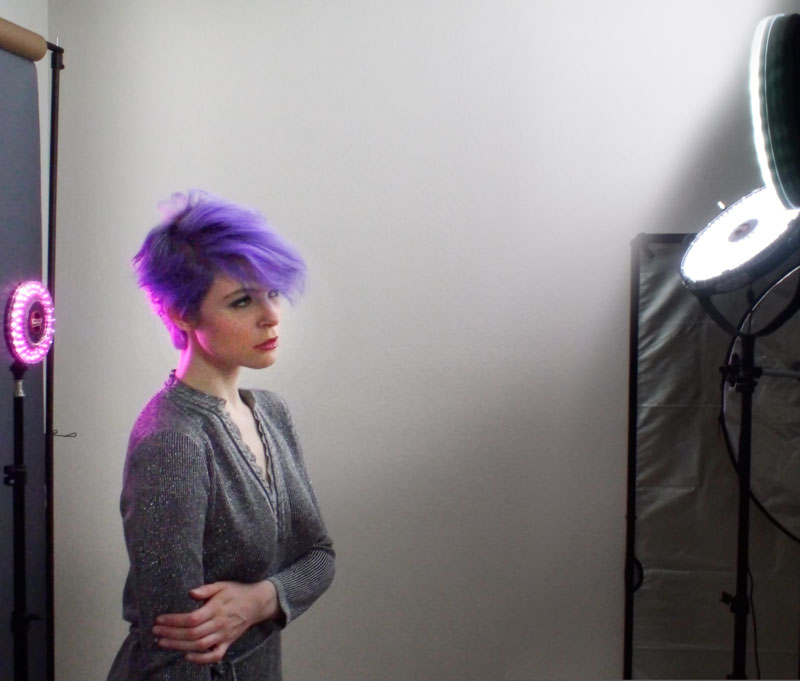 Getting Started in LED Lighting. During this workshop you'll make portrait and glamour photographs using the Rotolight LED lighting equipment, including the Anova V2 and RL-48 lights used by themselves and together using colored filters and diffusion material to create interesting lighting effects. This two-hour workshop is limited to  two photographers and is held in my home/studio located 20 miles south of Denver.Workshops typically held Tuesday through Sunday. The $325 fee includes model fee and a full release. Click  CONTACT link and let me know when you would like to attend.
Coming in 2105. Monthly glamour photography workshops in my home studio, limited to three attendees that get to shoot images for their portfolio. Send me a message via CONTACT for details.
 If you would like me to speak to your camera club, photo organization or convention, please read the Workshop FAQ, which contains answers to commonly asked questions. If it doesn't answer your specific question, please click on Contact in the menu bar ask ask. I'll usually get back to you within 24-hours.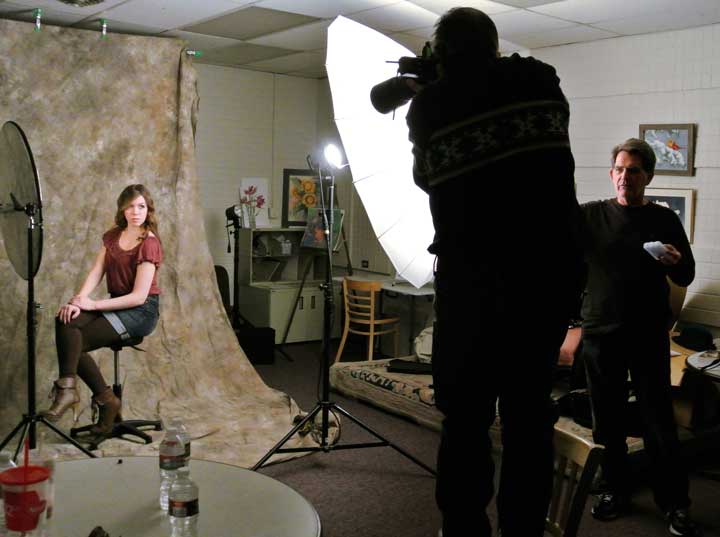 The Magic of Umbrellas—Minimum Lighting, Maximum Quality is a 90-minute workshop limited to five attendees and includes hands-on instruction. Attendees will have one-on-one time to photograph models. Fee is $85 per person. Bring a camera because everyone gets to shoot! The last workshop was sold out and several people signed up on a waiting list. Details for the next workshop will be posted when available.
An Evening with Joe Farace is given a few times a year for camera clubs whose are familiar with my work, magazine articles and books. They'll enjoy a lively Q&A session where I answer questions about my path to becoming a professional photographer and experiences writing and publishing 34 books. It's all about give-and-take and attendees are encouraged to interrupt and ask questions at any time. You may be surprised at some of the answers.