Today's Post by Joe Farace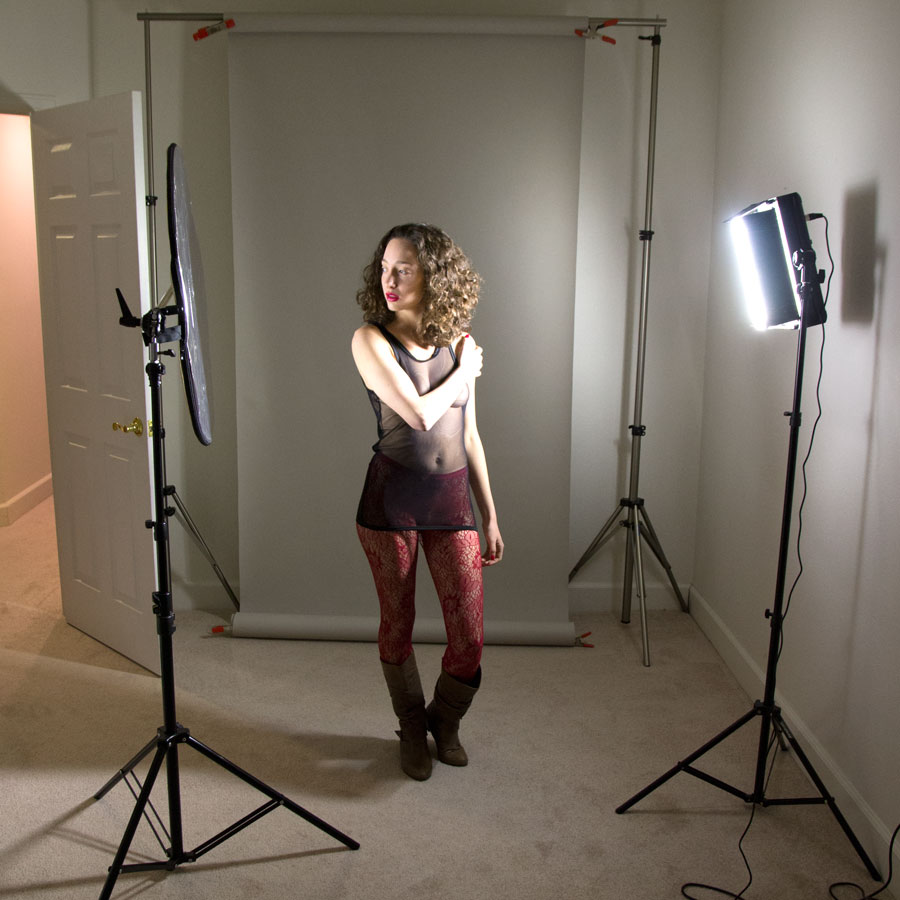 Lately, I've tended to produce more of my glamour and boudoir images in color rather than in black & white. But there are still times when I want to create a monochrome image, which is why my preferred method of studio capture is by using RAW+JPEG. This approach creates a color RAW file that can be converted to monochrome— because there are many more tones available to work with, retouching is easier with a color file—and a black & white JPEG that can be used as a preview of what you can expect later in post production. Tip: These days many mirrorless cameras and DSLRs with dual memory card slots, like my Lumix G9, let you capture RAW files onto one memory card and JPEG image files on the other.
During the film days, there were several ways you could capture images: You could shoot color negative or slide film or you could use black and white film that would let you produce an entirely different version of the same photograph. The original scene might look the same yo your eyes but your interpretation would vary based on the kind of film loaded into your camera. That's why cameras like the Hasselblad with its interchangeable backs were so popular and, back in the day, Mary and I used this option as a selling point when pitching clients who needed monochrome and color images from a shoot.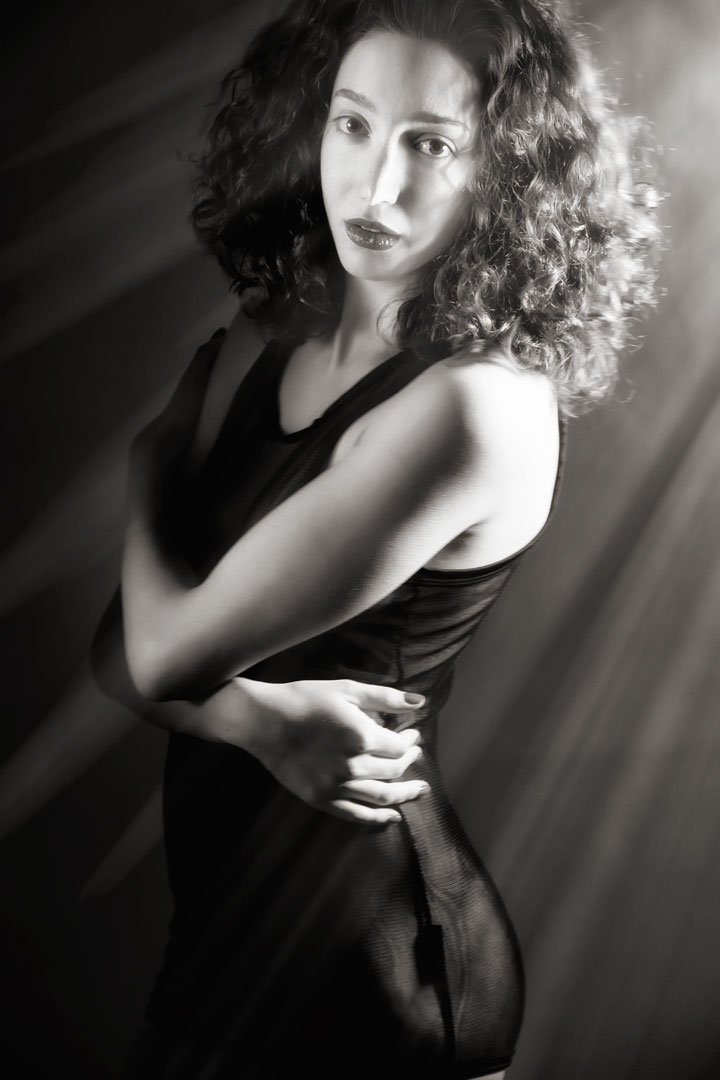 Nowadays, most DSLRs and mirrorless cameras offer several kinds of built-in monochrome modes and some even offer a palette of toning that can be appplied to the captured file. And you can always make adjustments after the fact with Photoshop or your favorite digital imaging software.
Here are a three reasons why having a monochrome option may be a good idea for some boudoir and glamour portraits:
Aesthetics: Sometimes color confuses the viewer distracting focus from the true subject of the portrait.
Workflow: If you want to make prints on-site or at a local discount store, capturing the file directly in black and white saves time. But there are also many ways to use software and Photoshop plug-ins to produce great looking black and white images from color files and I even wrote a book on this subject called Digital Monochrome Special Effects.
Feedback: Perhaps the best reason to shoot in direct monochrome or  RAW+JPEG is the feedback you and the subject get by looking at a black & white image on the LCD screen. It shows your subject what you're trying to accomplish and you don't have to explain how you'll convert the shot into monochrome later; it's already there in black and white!
How I made this shot: I photographed aspiring model Laura Bachmayer in my home studio a few years ago using  RAW+JPEG capture. The backdrop was a 53-inch roll of Savage Fashion Gray seamless paper. that was hanging on my falling apart JTL background stands. Lighting setup (see above left) was extremely simple: A single LED light panel was located at camera right with a 32-inch circular reflector placed at camera left. Camera was a Canon EOS 60D with EF-S15-85mm f/3.5-5.6 IS USM lens (at 78mm) with an exposure of 1/25 sec at f/5.6 and ISO 800.
I really liked the color version of the portrait but Laura had/has such a delightfully retro look that I used Exposure Software's Exposure X4 to create a blue-tinted monochrome version with the light streak coming from the right edge. The plug-in's currently up to X6 but this is the only version that currently works on Photoshop CS6 and the OS I am running on my 5K iMac. But then I accidentally opened Silver Efex Pro (instead of Color Efex Pro) and liked the hard edged black & white look. Then I opened Color Efex Pro on purpose and applied Glamour Glow adding a warmish glow to complete the retro look shown at right.
That's not to say that the best or only way to capture monochrome glamour images is in-camera, far from it. It's just another tool that I use for creating monochrome portraits (and infrared landscapes too) but everyone's workflow is different so do what works for you, ultimately it's your call.
---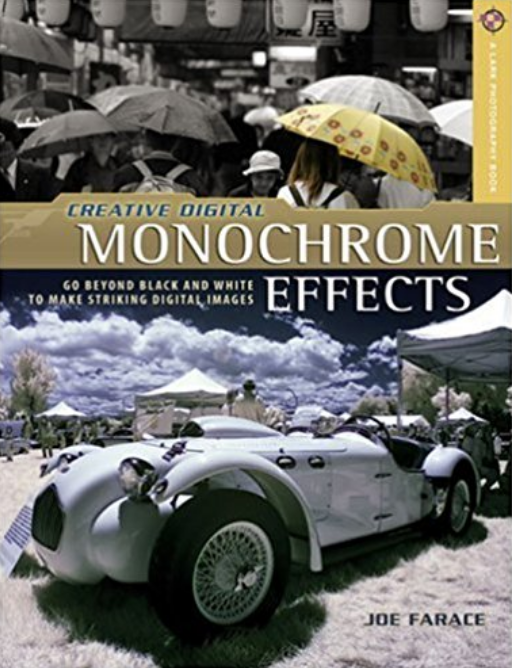 Copies of my book Creative Digital Monochrome Effects are available from Amazon with new copies selling for $20 and used copies starting around two bucks as I write this, which is way less than your next coffee at a Starbucks drive-through. No Kindle version is currently available, sorry.