Today's Post by Joe Farace
A muse is a woman or a force that's personified as a woman and who is the source of inspiration for a creative artist, or in my case a portrait and glamour photographer.
For many years my muse was Tia Stoneman, an actress and model who inspired me with her style, talent and imagination. You've seen her photographs on this and my former blog and in many of my magazine articles and books but she retired from modeling to focus on raising her children. In searching for a new muse I found Erin Valakari, who you've seen on this blog in recent months, including Tuesday and Thursday and while she has moved on to other aspects of her life and career, she recently suggested that we might still have an occasional shoot.
When testing cameras, lenses and lighting equipment, I need models to pose for the photographs you see on this blog and Shutterbug's website. With repairs to my home studio complete, I'll be doing more studio shoots and am looking for models and I'm especially interested in finding a new muse.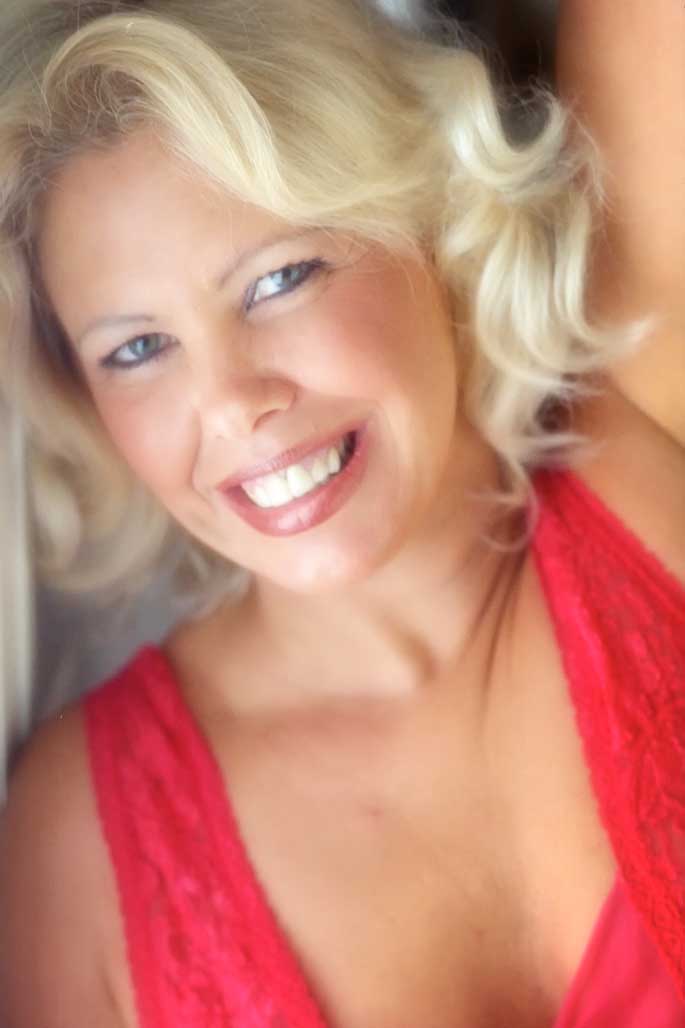 I prefer working with women ages 25-50 of all sizes and ethnicities. No experience is necessary. I'll be making photographs similar to what you see on this blog to illustrate how-to stories as well as cameras and lens reviews.
Shoots will be on a TFP basis, but for any (few) assignments for print media I'll pay the model an hourly rate based on the her experience. Actual shooting sessions typically run approximately two hours and are scheduled during the day Monday through Friday in my home studio located near Parker, Colorado.
If you have a friend (or maybe yourself) who would like to be my new muse, please contact me through the Contact page or send me an e-mail at joefarace at gmail dot com. We can schedule a test shoot or interview whichever is more convenient.
Some words about the featured photograph: My first real muse was Dawn Clifford pictured at right, although I didn't know it at the time. This image is from one of our earliest shoots together and was made sometime in 2000. It was shot on film so there's no EXIF data. I also don't know what camera was used to make this window light portrait in my former home but is was probably a Contax SLR; how I miss those cameras. Dawn was the perfect muse, she was gorgeous, fun to photograph and a wonderful human being. She inspired me on both a personal and photographic level. Next to my wife Mary, she is one of the most remarkable women that I have met in my life.
If you're interested in learning how I shoot portraits and use cameras, lenses and lighting in my in-home studio and on location, please pick up a copy of Studio Lighting Anywhere which is available new from Amazon.com for $22.78 or $13.75 used, as I write this. Interested in learning how to shoot better portraits and want hands-on training, check out my 1-on-1 workshops.