Today's Post by Joe Farace
"It is more important to click with people than to click the shutter."—Alfred Eisenstaedt
I think that shooting portraits against a solid color backdrop, like seamless paper, is the ultimate test of a photographer's ability to make something from nothing. You're shooting without a net—naked, even if your subject is wearing clothes. All that stands between you and a good portrait is your imagination.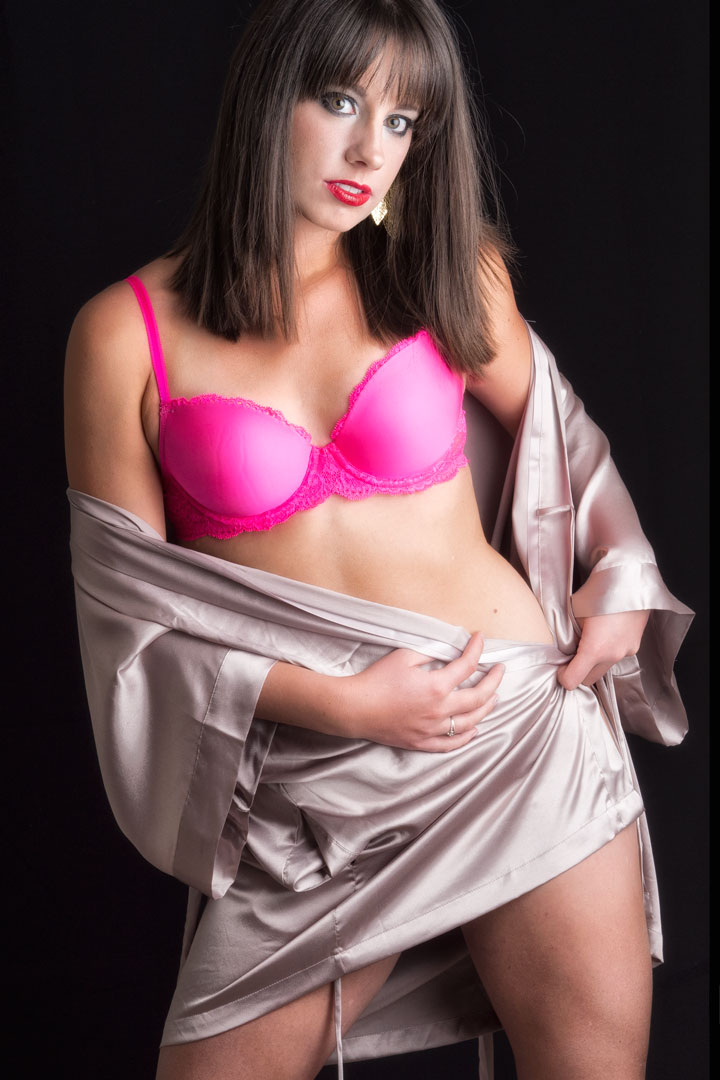 That's because when shooting under these conditions, there's nothing for your subject to interact with, your posing directions are going to have to be more precise than normal and you better cross your fingers that the subject is inner directed because it's just the two of you.
Backdrops may not be the main focus of a portrait but they can not only enhance an image but can improve it in many ways by placing the emphasis squarely on the subject.
But a background can be as much an important part of the photograph as the person standing or sitting in front of it too. Then again, using that same background, unlit and barely visible, the subject becomes the main focus and the background is reduced to a supporting role.
By selecting the right background, the person being photographed feels special and not only helps make the final product better, it also does that to your bottom line. Nice portraits equal happier customers equals more profit for you. By working with different colored backdrops you can experiment with different designs and textures so you're ready for anything. When shopping for backgrounds try to find one that complements the subjects without competing with them and that's why the most classic of all backgrounds is solid colors like the one in today's featured portrait.
How I made this shot: I only got to photograph Lori one time before she moved out of Colorado and I keep think of all of the great-looking images we could have made if we had more than one shoot. For this portrait, I photographed Lori in my 11×15-foot home studio against as a seamless paper alternative: Savage's affordable ($83.99) Economy Background kit that includes a black polyester backdrop along with support stands The portrait was shot using an Olympus EM-10 Mark I and Olympus 45mm f/1.8 lens with an exposure of 1/125 second at f/11 at ISO 400. Lighting was from a Purple Haze Alien Bee B800 monolight with a Plume Wafer Hexoval 100 attached and placed at camera right. The .ORF file was lightly retouched using Imagenomic's Portraiture and tweaked in Vivenza and Color Efex Pro.
---
New copies of my book, Posing for Portrait and Glamour Photography are available from Amazon for eight bucks! Used copies start at $12.57 as I write, so if you're an Amazon Prime member the new book should be even cheaper because it includes free shipping.The Kindle version is a similar bargain at $7.61