Today's Post by Joe Farace
"…the great floodgates of the wonder-world swung open…" ― Herman Melville
Like Noah, I've bounced back from a basement flood that submerged my studio in four-inches of water, while also creating problems in the adjacent family room and an area where my model train/LEGO layout now sit. All of the rooms that were affected have been repaired and slightly upgraded/updated, including a bathroom that serves as my model's dressing room.
Recently a reader sent me an email saying, "I like that you have a home studio. I do also. That is an area that seems frowned upon by a good many 'pro' photographers. I don't believe a rented studio downtown (lets you) make any better shots than a home studio. The end result is all that is important. I have been made to feel shamed from time to time because of equipment choices and my home studio."
Much like this reader, I've had hotshot photographers look down their noses at my tiny 11×15-foot home studio. Sure, it's small when compared to most rental studios but it is better than what was available in my former home and so I take heart with this small improvement. I like having an-home studio for several reasons:
One, if you have the space in your home repurposing part of it as a studio is cheaper than a rental studio and the more you use it the more money you save.
Two, unless you live next door to a rental studio, it's more convenient. The nearest rental studio to me is about a 17 miles away or about a half-hour drive depending on traffic. (Update: it recently shut down.)
Three, it saves time. When shooting at a rental studio, I have to pack my gear into my car, unload it at the rental studio, set it up and then knock it down and go through the same process in reverse to schlep it home and…
Four, set up time it zero. In my home studio I leave the gear set up and when the subject arrives we're ready to shoot.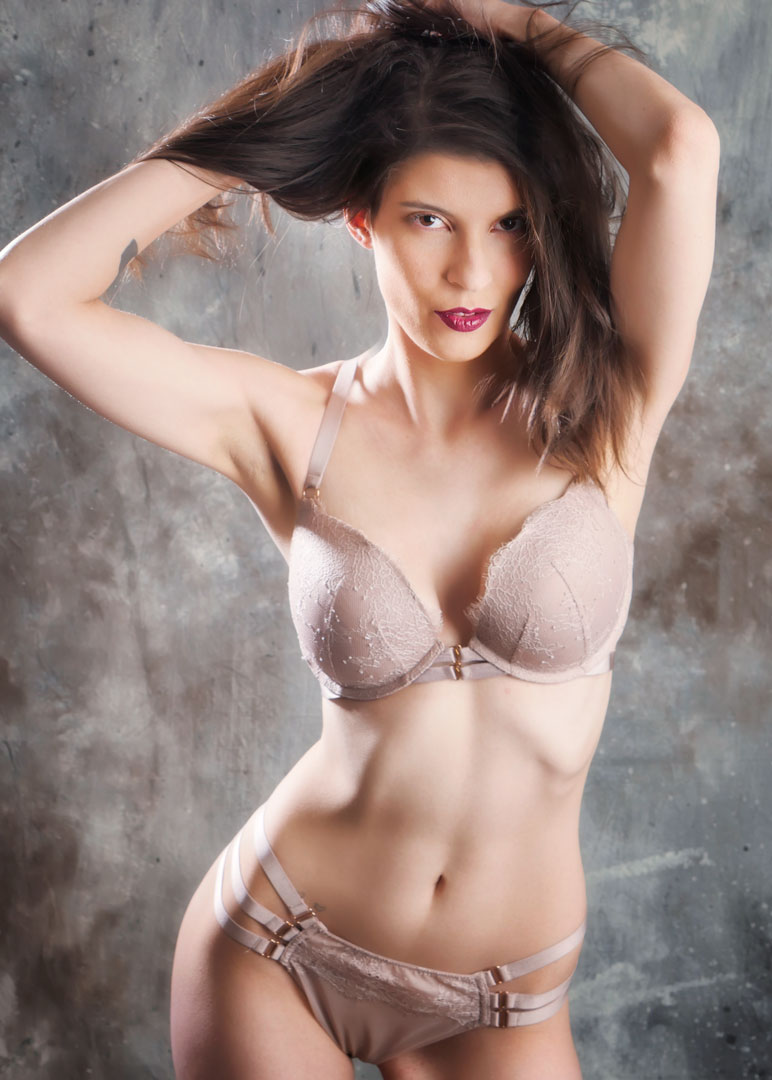 How I made this shot: The image of my former muse, Erin Valakari, was made using the setup shown above with a Plume Wafer HexOval 100 (37.5 x 27.5 by 12 inches deep) at camera right I moved a Westcott Scrim Jim Cine covered in Sunlight/Silver Bounce Fabric into camera left. So it's a single light portrait, with maybe wraparound lighting? The muslin backdrop was from Silverlake Photo and is hanging from my falling apart JTL background stand. Camera was a Panasonic Lumix GH4 with Lumix G Vario 14-45mm f/3.5-5.6 lens (at 38mm with an equivalent of 78mm) and an exposure of 1/80 sec at f/8 and ISO 200.
After the flood I wanted to install an engineered hardwood floor in the studio but because none of the damage was covered by insurance, all upgrades were modest. The carpeting was removed, reinstalled with all-new padding and then cleaned and disinfected. New baseboards were installed all round the room. I don't like having carpet in the shooting space but until my ship comes in, I'll use what I have.The walls are no longer white. They are Sherwin Williams Lazy Grey, a tone somewhere between Zone VI and VII on Ansel Adam's Zone System. The inside of a closet was painted too; Mary insisted. While I helped with the painting (I'm a supremely messy painter) Mary did all the hard work.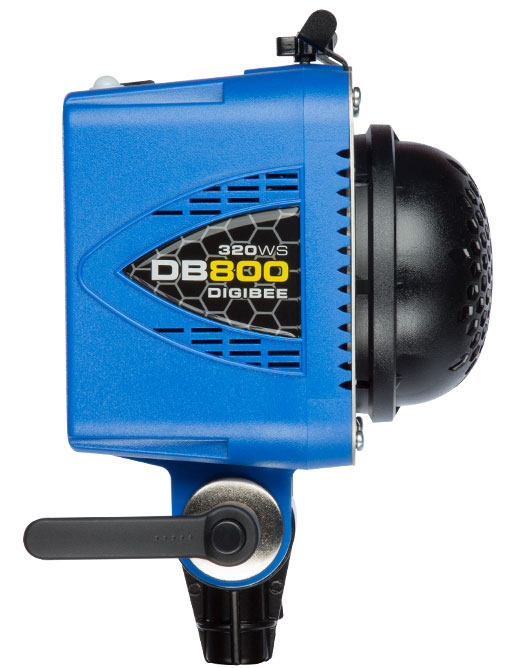 Held over from the previous setup are pegboard, now painted grey, on the back camera left wall that holds various implements of destruction hanging on hooks. Also remaining is Savage's Air Flow Tech Table Essentials Kit, which I consider indispensable in a small studio.
As part of the cleanup, I've been going through my gear closet selling equipment I haven't used in a while. In doing this I standardized on only using monolights from Paul C Buff, including one Alien Bee and two DigiBee DB800's. Mary bought me a second (blue) DigiBee DB800 as a birthday gift.
As I continue to work in the studio, I'll be posting some updates on any changes or upgrades along with some example photos.
---
If you enjoyed today's blog post and would like to treat me to a cup of Earl Grey tea ($2.50), please click here. And if you do, thanks so much.
If you're interested in learning how I shoot portraits and how I use cameras, lenses and lighting in my in-home studio and on location, please pick up a copy of my book Studio Lighting Anywhere that's available new from Amazon.com for $6.85 or starting at $2.79 used, as I write this, which seems like a heckuva deal. The Kindle version is $6.55, if you prefer a digital format format.