Today's Post by Joe Farace
In their book, One Face Fifty Ways YouTubers Imogen Dyer and Mark Wilkinson demonstrate lighting, posing and other portrait techniques that were used to capture the many different looks and moods of a single model. This is similar to an approach that Gary Bernstein used with Kay Sutton York in their 1988 book, Burning Gold, that I mentioned two weeks ago.
Over the next who-knows-how-many weeks I'll be show-casing a different image of Erin Valakari that was made over the year or so that we worked together showcasing all of her many different looks in many different styles. Right now, I'm alternating these post with Film Fridays but who knows that the future holds.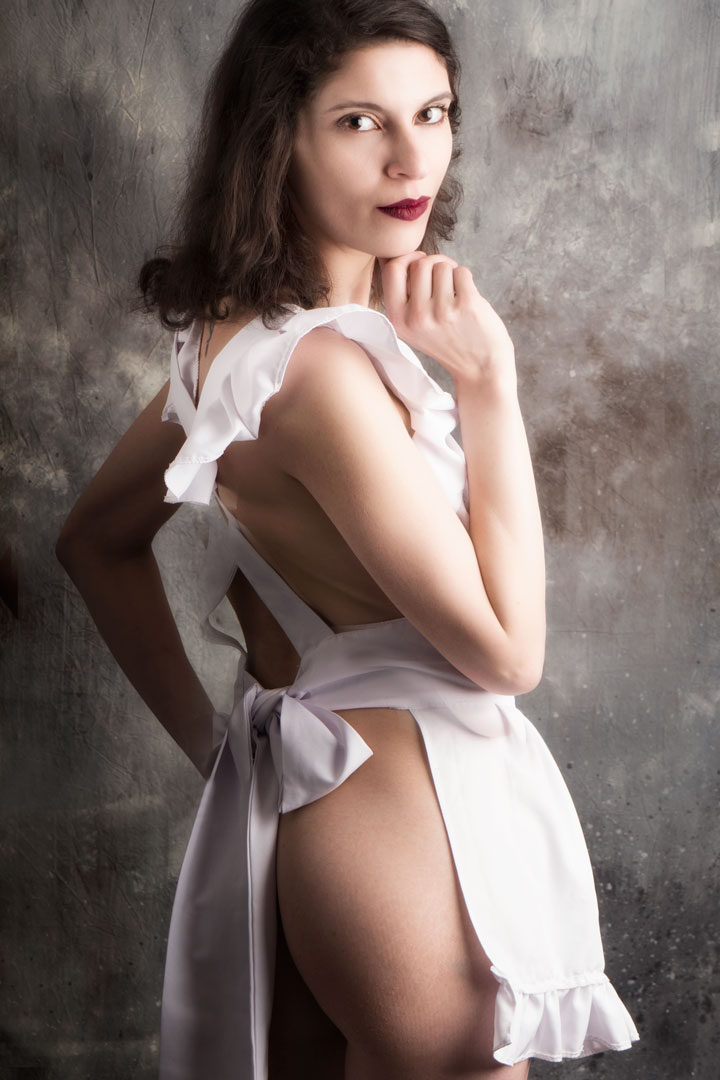 Unlike Pam Simpson who I photographed over many years, I only worked with Erin from October, 2017 until November, 2018. Yet during that time we literally made more than 4,000 images  and I had some of the most creative shoots and the most fun I've photographing a model in a long time. She is truly one of the most wonderful models and human beings that I have ever photographed.
Erin's current non-modeling job monopolizes her time so much that we have been unable to shoot since last year, although we've tried. That's why I am currently looking for a new muse. If you have a friend or maybe yourself who would like to be a model and may have questions or want to schedule an interview, please click the Contact button or send me an e-mail at joefarace at gmail dot com. There are more details here.
How I made this shot: Today's image is from our second photo session together on January 13, 2018. Almost all of my sessions with Erin were made with Olympus and Panasonic mirrorless cameras and lenses. This particular session, like most of them, was shot for her portfolio. I photographed Erin in my 11×15 home studio using a Panasonic Lumix GH4 with a Lumix G Vario 14-45mm f/3.5-5.6 lens (at 45mm.) Lighting was from a single Paul C Buff DigiBee with a Plume Wafer softbox attached placed at camera right with a 32-inch Westcott reflector located at camera left. Exposure was 1/160 sec at f/6.3 and ISO 200. Background was a hand-painted Carbonite muslin background from Silverlake Photo, that alas is no longer available.
---
If you enjoyed today's blog post and would like to treat me to a cup of Earl Grey tea ($2.50), please click here. And if you do, thanks so much.
If you would like my take on glamour photography pick up a copy of my book Joe Farace's Glamour Photography. It's full of tips, tools and techniques and includes information on all the gear used as well as the exposure data for each image. New books are available from Amazon for $32.11 with used copies starting around five bucks, as I write this. Kindle version is $19.99 for those preferring a digital format.