Today's Post by Joe Farace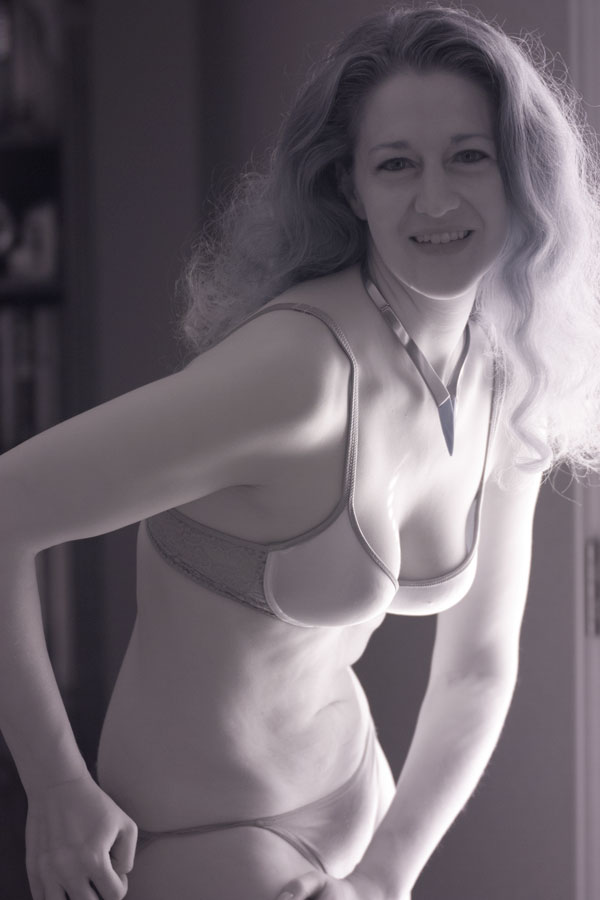 As I've mentioned here several times, there really are no "official" subjects for digital IR photography. If you have time, please read Best Subjects for Infrared Photography on my car photography blog for some thoughts on that subject.
Some of the photographers who are profiled in my book, The Complete Guide to Digital Infrared Photography, like to photograph people in IR. Today's featured image is an infrared portrait of my former muse*, Tia Stoneman, who for some reason is the one model that I've photographed the most in infrared.
A muse is defined as a "woman, or a force personified as a woman, who is the source of inspiration for a creative artist." For many years Tia inspired me and you've seen her photographs on this and my former blog and in my books but she has retired from modeling to concentrate on raising her children.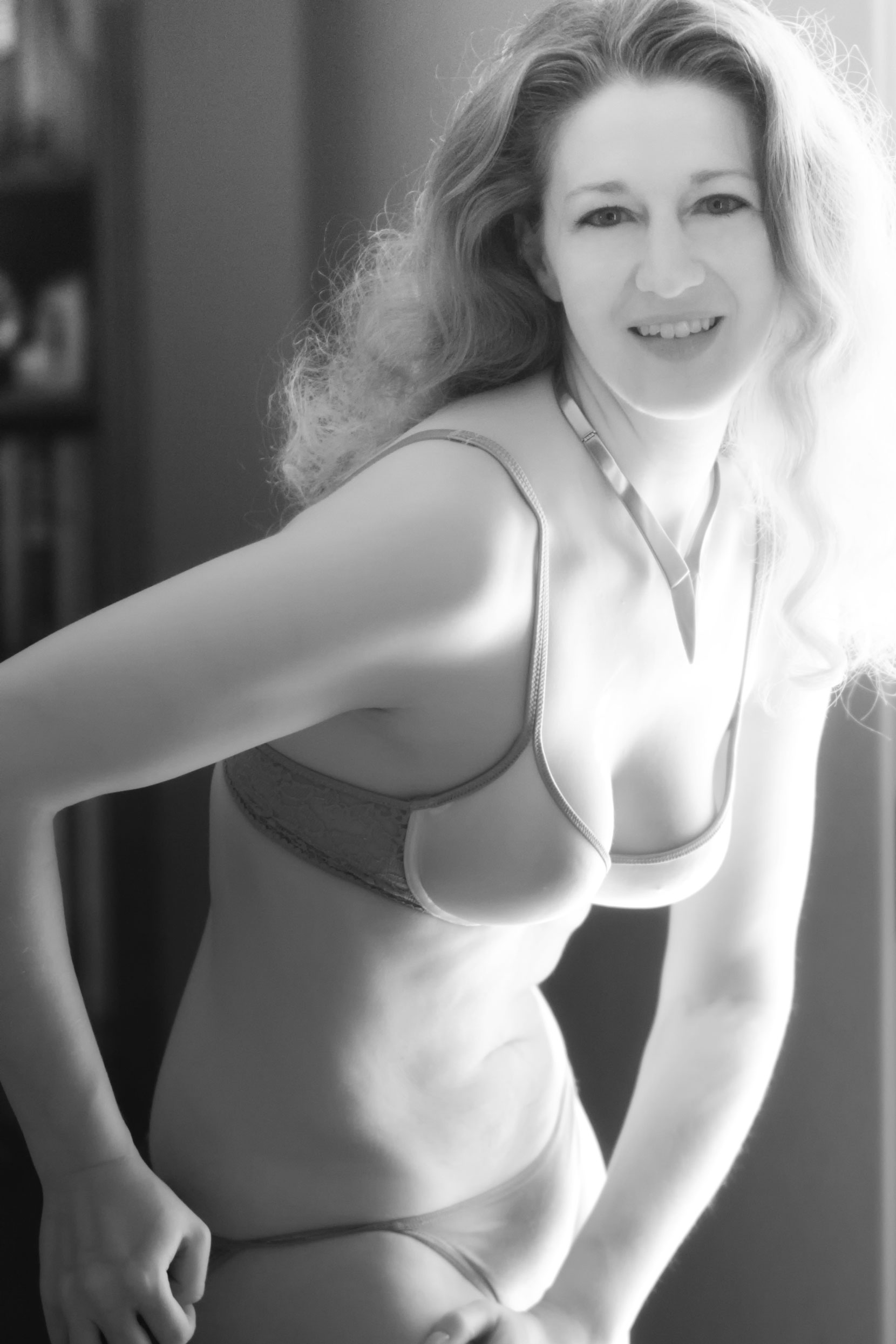 The above right image is how some infrared images look coming SOOC as a RAW file, in this case Canon CRW, but not all IR images look the same way when viewed straight out of the camera.
Depending on the time of day, the lightning or in this case, a lack of light, IR image files can sometimes appear blue or have a magenta cast like this one did, as you can see in the above right image.
To see what a photographs looks like as a traditional black & white image, I typically shoot RAW+JPEG files with the camera set in Monochrome mode. That way the camera's LCD screen gives me an approximate view of what the image will look like in black and white. I then use the RAW file for final processing and any retouching, in the case of a portrait like the above photograph.
How I made this shot: Tia Stoneman was photographed near the back door to my former home using only window light. Camera used was a Canon 50D that was converted for infrared capture by LifePixel. Lens used was my favorite, the EF 85mm f/1.8. Exposure was 1/80 sec at f.2.5 and ISO 400. After converting the image to monochrome in Silver Efex Pro, I used the dodging and burning tools in PhotoKit 2, then tweaked it slightly in Color Efex Pro.
*Right now, I looking for a new muse. You can see and read about my previous muse, Erin Valakari here and my former muse, Tia Stoneman, here. No experience is necessary, only an interest in posing and having fun. If you're interested, click CONTACT and let's talk.
---
I've found that Life Pixel does a great job with IR conversions and they've done conversions for some of my Canon DSLRs as well as all of my Panasonic Lumix G-series cameras, including a GX1 that I converted using their new Hyper Color conversion. This is not a paid or sponsored endorsement, just my experience.
My book, The Complete Guide to Digital Infrared Photography is currently out-of-print but used copies are available from Amazon for $17.16, as I write this. My book Creative Digital Monochrome Effects has a chapter on IR photography and is available from Amazon with new copies at $37.68 and used copies selling for $2.07 less than your next coffee at Starbucks.