Today's Post by Joe Farace
Recently a reader asked: I had my Canon 30D converted to infrared and have been experimenting with it. It's loads of fun but every photo comes out with a magenta-ish tone. At first, it was blue-ish, which I prefer but no matter what I do, including making a Custom White Balance setting, it seems to be magenta. I am wondering if there is some setting I am missing to have them come out more blue-ish or even more black and white-ish.  I have researched this pretty well on the web and found some interesting articles but nothing on point with this issue.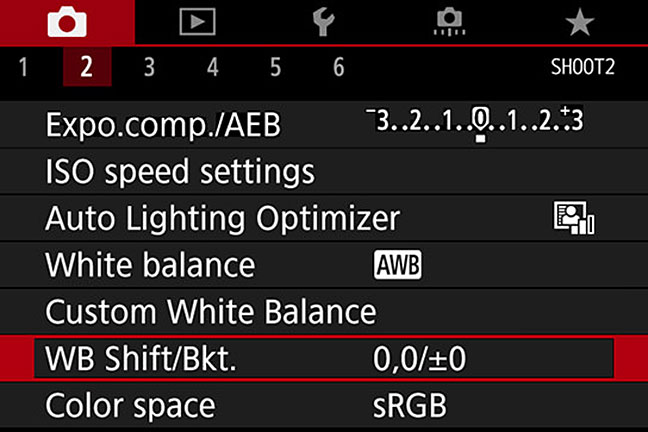 There are three possible ways to approach the question of color balance with infrared photography:
First, if you want to do it in camera, you should have another try at creating a custom white balance by making a photograph of the grass on your lawn or a nearby park. Select Custom WB from your IR-converted camera's menu, which lets you pick your test image, then click OK. You may have to read your User's Guide to see how it works for your specific camera but it's just a matter of making a photograph, pulling a few menus and pressing a button. The key to achieving your goal is the choice of subject matter; for infrared capture this works best with grass. Keep in mind that whether you use an IR filter on the lens of a standard camera or have it converted, most of the times the results will have a slight color shift.
How I made this shot: During a walk around Colorado's Bingham Lake I made this photograph with a Panasonic Lumix G5 that was converted to infrared capture by LifePixel. Lens was the Lumix G Vario 14-42mm f/3.5-5.6 (at 23mm) with an exposure of 1/400 sec at f/9 and ISO 400. It was processed into Black & White per the "third" item below.
You can find all the details about my philosophy on this approach in a post entitled 'Understanding White Balance and IR Photography.' Hopefully, it has all the scoop you need on the subject. And if you don't find the exact answers you're looking for, click the Contact button atop this page and ask a specific question. There's no charge for this.
Second, you can shoot in Monochrome mode and all of the black and white files will be in black and white There are some thoughts on this methodology in my car photography blog in a post called, 'In-Camera Monochrome Capture.  While the post is about car photograph,  the concept is the same and that might help. And then there's…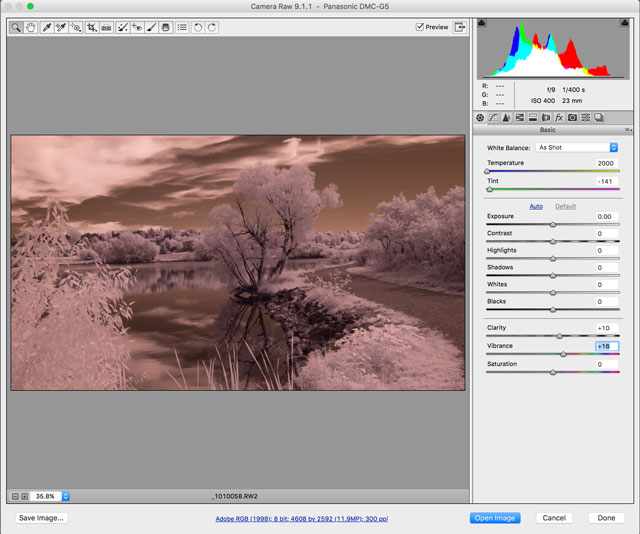 Third. Capturing images in RAW format gives you the best shot at maximizing imaging quality but I always hedge my bets by shooting in RAW+JPEG mode, with the camera set in Monochrome mode. This gives me a preview on the camera's LCD screen of what the image will look like in black & white and I view the JPEGs in Adobe Bridge to select the RAW file that I will ultimately process. Then I open the RAW file, sometimes using ACR's Clarity and Vibrance sliders to tweak the image. Then, while in Photoshop I typically use the Silver Efex Pro plug-in to convert that RAW file into black and white, as I did with the above photograph.
---
I've found that Life Pixel does a great job with IR conversions and they have done most of the conversions for my Canon DSLRs and all of my Panasonic Lumix G-series cameras. This is not a paid or sponsored endorsement, just my experience.
My book, The Complete Guide to Digital Infrared Photography is available from Amazon with used copies selling from $18.73 as I write this. Creative Digital Monochrome Effects has a chapter on IR photography and is available from Amazon with used copies starting at a little more than two bucks.