Today's Post by Joe Farace
A muse is a "woman or a force personified as a woman who is the source of inspiration for a creative artist." In Latin, a shrine to the Muses was called a museum. Artists or poets would call on their Muse to inspire them and a poem itself might begin with such a call; thus, Homer's Odyssey starts with, "Sing to me of the man, Muse."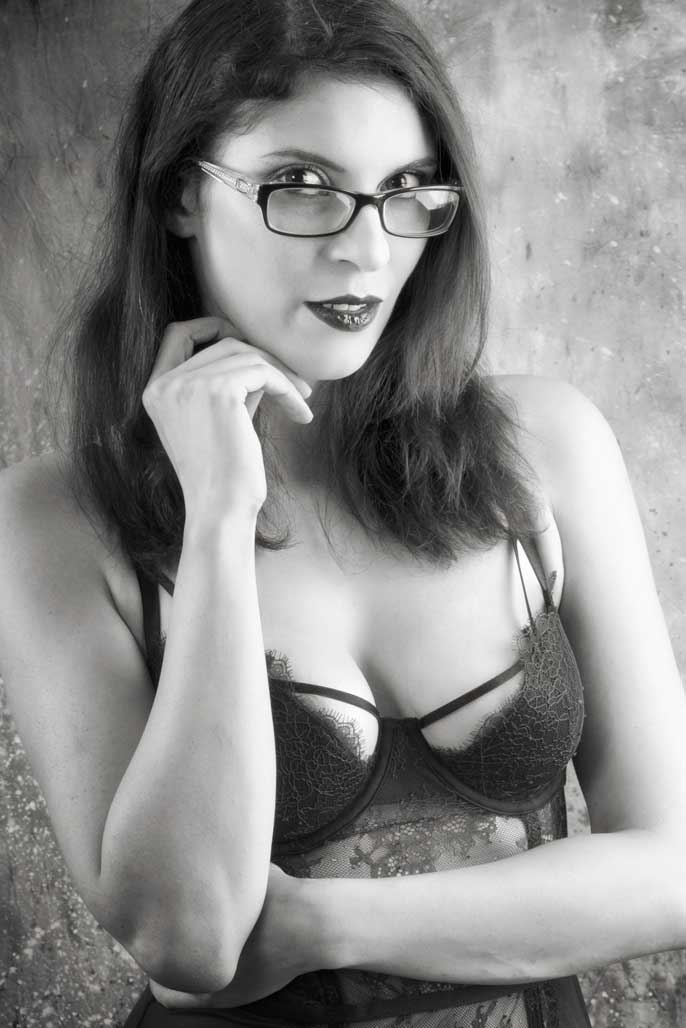 For many years my muse was Tia Stoneman who inspired me and you've seen her photographs on this and my former blog and in my books but she retired from modeling to concentrate on raising her children. I've been searching for a new muse for several years and finally found a new one—Erin Valakari.
Erin is an artist, model and cosplayer, originally from Texas and now living in Colorado. She is a sweet and lovely model who is totally professional in her work ethic. What's more, her hard working style is combined with attitude that compliments a model who is stylish, talented and sexy. You can follow her on Instagram at @erinvalakari to see images by many other photographers that she also inspires—not just me.
Expect to see more images of Erin in the weeks to come and I might even do a series of images, similar to the series I did with Pamela Simpson to show the many faces, moods and aspects to her personality, in addition to the many lighting techniques that I have used to photograph her. Look forward to maybe a series of biweekly posts on the "Many Faces of Erin."
Being a muse is a hard job and requires lots of work on the model's part. The photography part is easy for me because she provides the inspiration. Thank you Erin for the encouragement you've provided to me in the five shoots that we have done so far. I'm hoping to be photographing you for many years to come.
---
How I made this shot: I photographed Erin in my home studio using a Paul C. Buff DigiBee with Plume Ltd Wafer softbox placed at camera right, an Alien Bee with 16 x 30-inch Westcott Apollo Strip soft box at camera left and another Digibee with the 48-inch Dynalite Quad Square black/silver umbrella in the back of my studio. Camera was a Panasonic Lumix GH4 with Lumix G Vario 14-45mm f/3.5-5.6 (at 34mm) with an exposure of 1/125 sec at f/8 and ISO 200. Background was the now-discontinued Carbonite muslin by Silverlake Photo. The BW conversion was made with Exposure 3's Afga APX 25 preset and I couldn't resist adding a tiny bit of soft focus.