Today's Post by Joe Farace
"Now that's what I call Ballin' the Jack!"— Chris Smith, Luther Henderson & Henry James Burris
Shooting the AV-1: If you read my recent post, I received a pair of Canon AV-1 and AL-1 film SLR bodies for Christmas from Mary. Because the eponymous AV-1 was Canon's first Aperture Preferred (Av) auto exposure camera (1979) I decided to shoot if first to make sure everything worked the way it should. In the same post, I mentioned that I replaced my Canon A-1's Winder A with an A2 model and moved its A winder onto the AV-1. I didn't have a strap for this combo—see my post on this subject—and like having one for any camera but especially for any beyond a certain weight. And the AV-1, 50mm f/1.8 lens and Winder A, I think, needs a good strap. Still needs one, in fact.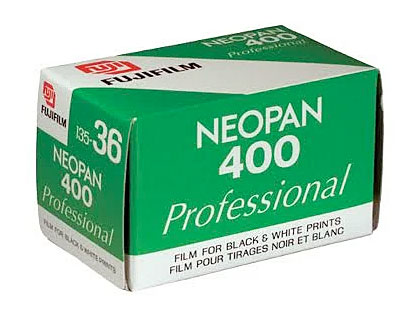 The Shoot: I parked Mary's Subaru opposite Discovery Park, grabbed the AV-1 loaded with an expired (6/2008) 36-exposure roll of Fuji Neopan 400 Professional film and headed toward the giant sculptural shapes. On the way, I was distracted by some backlit plants I thought would make a nice photograph. I carefully focused using the AV-1's bright focusing screen with split-image focusing aid and clicked the shutter. Nothing happened. I began to move the camera away from my eye and the shutter fired and the winder advanced the film. Blurry image, I'm sure. So I refocused and tried to click the shutter: Nothing. Tried to advance the film manually: Nothing happened.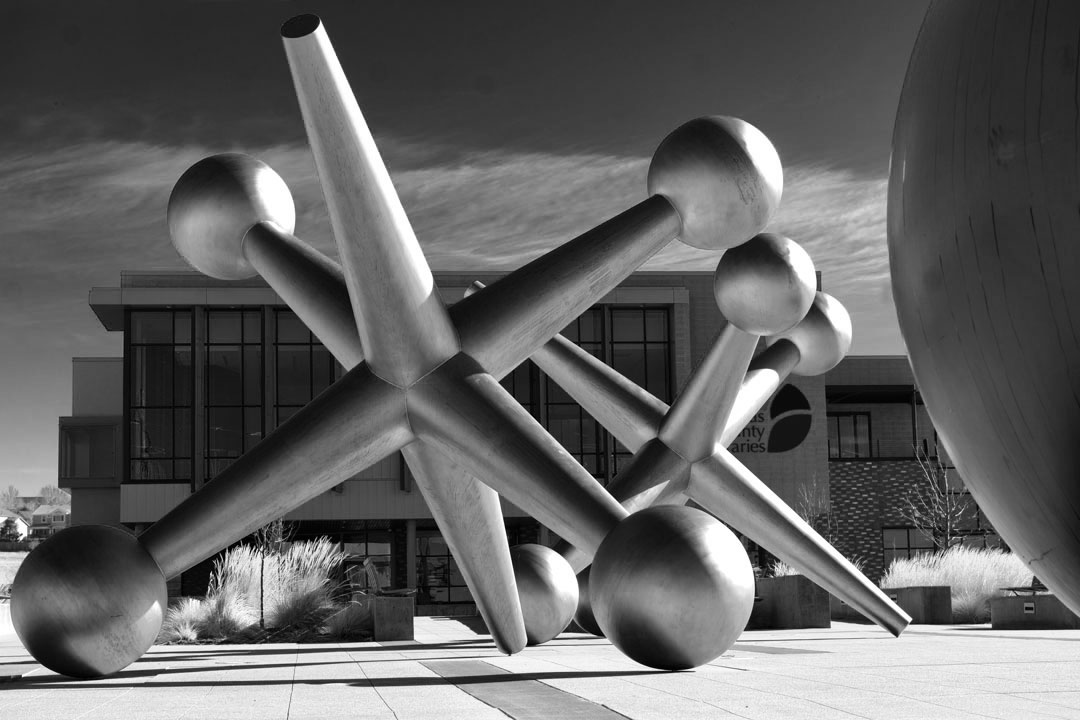 It was at this point that I ran into what will become one of Farace's Rules for film photography: These cameras are old. My friend Mark Kalan recently told me, "I never had a used camera that didn't need a CLA (clean-lubricate-adjust) before it would work properly." This camera was almost 22-years old, so it was obviously "used." Instead of panicking, which was my first impulse, I removed the winder, manually advanced the film and it seemed like the camera was working fine. So I finished shooting the roll and enjoyed photographing the jacks with a normal lens giving me a perspective I hadn't experienced before. Assuming, of course, that I was actually making photographs. Such is the joy of film photography,
The Processing: I headed home where I printed an order form for The Darkroom, filled it out and printed a prepaid mailing label. After lunch, I headed to the post office and, to be overly cautious, mailed the package inside the building. The film was shipped off to The Darkroom for processing and scanning on January 10 at 1:00PM. Received an email at 10:18 today (January 14) that my order has been received at the lab and has entered production.

Winder Woes: Next it was back home to see if I could figure out these winder problems. I've always liked using winders with my film cameras. More for convenience than shooting action, because most of them have more modest frame rates than real motor drives. And fewer batteries too. The MA motor drive for the A-series cameras uses 12 count'em AA batteries. The Winder A used six AA's and the A2 winder just four. And speaking of batteries…
Typically with film cameras and many digital ones too, if you have any kind of problem it's more often than not battery related. But the batteries in the A Winder were relatively new Energizers and it worked fine on the A-1. So I wanted to check out to see why the camera body, which is (theoretically) compatible with Winder A's, was behaving itself. I attached the winder to my AL-1 body and it fired just like it should. I know this doesn't mean anything. The motor could be weak and once film was loaded into the camera it could put too much load on the winder and might not have enough power to advance the film and cock the shutter. Or it might just need new batteries.
Later that day, just for the heck of it, I tried the A2 winder that I wanted to use on my A-1 on it and the nothing happened. I said what the heck and put the Winder A back on the A-1, which was where it was when i bought the camera and everything worked fine. Then I took the A2 winder and plopped it onto the AV-1 and the camera/winder combo worked fine. I think there's a lesson in there somewhere and when I figure out what it might be, I'm going to make it the newest of my Farace's Laws of film photography.
---
If you enjoyed today's post and would like to support this blog so I can to increase its coverage of film photography, please consider making a monthly contribution via Patreon. Memberships start at just $1.25 a month, with levels at $2.50 and $5 that include special benefits. If subscriptions are not for you, that same linked page lets you to make a one-time contribution. I also recognize that the pandemic has had an adverse effect on people's incomes, so if you would prefer to just send some good thoughts my way, that's appreciated too.