Today's Post by Joe Farace
When performing in Central Park in 1991, Paul Simon changed the lyrics of his song Kodachrome to "everything looked better in black & white," proving that you can, in fact, change your tune,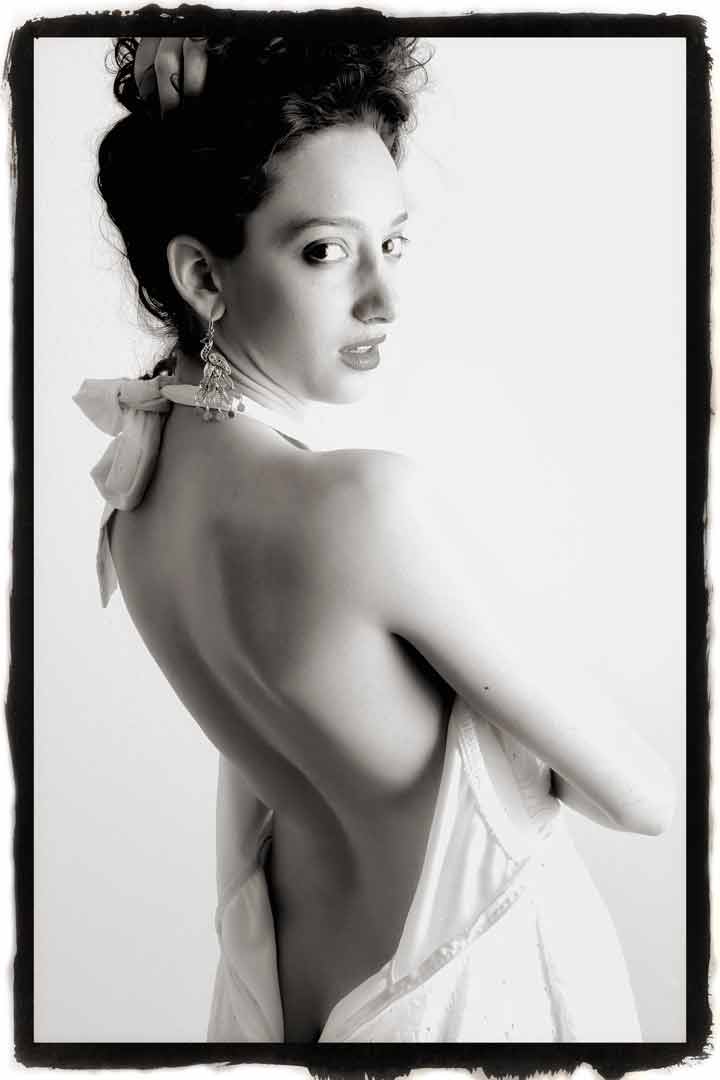 I recently noticed a trend. Even though only some of each month's posts were about black and white photography, it turned out that these were the most popular posts. And I think I can understand why.
Sometimes color can confuse a viewer removing the focus away from the photograph's actual subject, which can be especially true in portraiture and double true in outdoor portraiture. Some black and white images, such as landscapes, have more drama when seen in monochrome. Without a blue sky to distract a viewer clouds can "pop" creating a more exciting look particularly in infrared landscape photography.
There are many ways that you can create black & white digital images: You can capture photographs in color the same way you do now and then convert the image file to monochrome using software such as Silver Efex Pro or Exposure Software's Exposure. You can also shoot black & white images directly in-camera. Almost all DSLRs and mirrorless cameras offer JPEG monochrome modes and even have toning effects that let you shoot in black and white and see how it looks while making the image. Here's an old tip: Shoot in RAW+JPEG mode so you still have a color file, if you change your mind later.
When making portraits, the instant feedback provided by seeing the images in monochrome helps focuses your vision and also lets you show your subject what you're trying to accomplish. You don't have to explain to them how you'll convert the shot into monochrome later; it's already there on the LCD screen! This approach provides an immediacy to the process and you can make B&W prints using a PictBridge printer or drop your memory cards off at a local Target because capturing the file in black and white also saves time.
How I made this shot: I photographed aspiring model Laura Bachmayer doing her best Holly Golightly turn in my home studio. The high-key lighting set-up that was used features one Broncolor MobiLED head with 36×48-inch softbox placed at camera right while a second head, at camera right, is aimed at the studio's white wall, before it was painted grey. Camera used was a Canon EOS 60D with EF-S 15-85mm f/3.5-5.6 IS USM lens (at 50mm) and an exposure of 1/125 sec at f/16 and ISO 320.
Image was originally shot as a color JPEG before I doubled down on RAW+JPEG capture. It was retouched in Photoshop using Imagenomics' Portraiture, then converted to monochrome (with the creative edges added) in Exposure Software's Exposure X5. The final touch was adding a layer of the Glamour Glow filter from Color Efex Pro with the Glow Warmth slider set at 42%.
---
If you enjoyed today's blog post and would like to buy Joe a cup of Earl Grey tea ($2.50), click here.
My book Creative Digital Monochrome Effects is still available from Amazon and (I think, anyway) is a fun read. There's even a chapter on infrared photography. It's available from them for $31.40 but bargain shoppers can pick up used copies starting at $2.07 as I write this. No Kindle version is available at this time, sorry to say.