Today's Post by Joe Farace
Here are some of mine…
"We don't make a photograph just with a camera, we bring to the act of photography all the books we have read, the movies we have seen, the music we have heard, the people we have loved." – Ansel Adams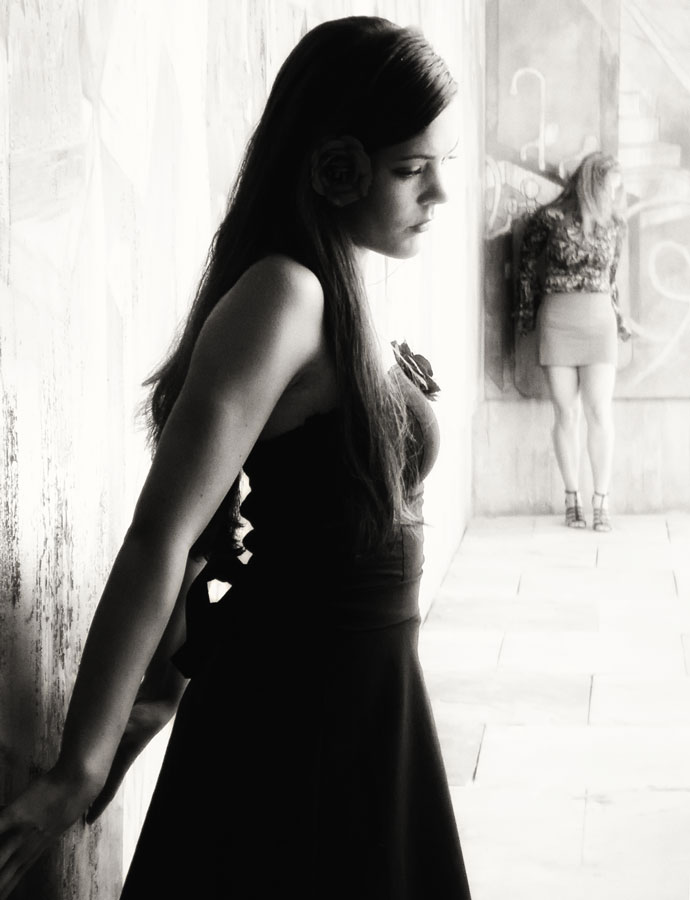 It's been my experience that photographers get their inspiration from many different sources. One of my photographer friends finds it in old master's paintings; I get inspiration for many of my images from the movies. You can read some of my other thoughts on this subject here.
Especially old movies. That's why when I find myself in a  creative rut, I shoot some images in direct monochrome mode to help prod me out of it. It doesn't have to be all of the photographs that I made on that day or even during a portrait session; just a few to, you know, see what happens.
If you think that's a bad idea because you worry about what might happen if you change your mind at some later date and want that original image to be in color? Here's one solution: Most DSLRs and mirrorless cameras have a RAW+JPEG option that lets you capture a monochrome (JPEG) and color (RAW) file at the same time. Some dual-slot cameras, even let you simultaneously save each file type to a different card.
If you prefer to capture in color and convert to black and white later in the digital darkroom that's not a bad idea. For me, the there are two advantages of using this approach for portraiture: First, I can show my subject a black and white images on the preview screen so they can see the kind of effect I am trying to accomplish. Second, all of my favorite retouching tools, such as Imagenomics' Portraiture, work better with a color image than a monochrome file. I must confess, and if you saw my recent post about infrared color balance, you know that I am using an older version of Portraiture and it works just fine.
So I typically use also the RAW (color) file, retouch it, then convert to monochrome using Silver Efex Pro or Exposure X5. Today's image is one that mixes both in-camera and post capture techniques for what I hope is a bit of an homage to Fellini's La Dolce Vita…or not.
Tip: Another great idea to prevent your photography from becoming creatively stagnant is to make a new photograph each day. It's actually harder to do that it sounds but give it a try, even if you miss a day or two.
---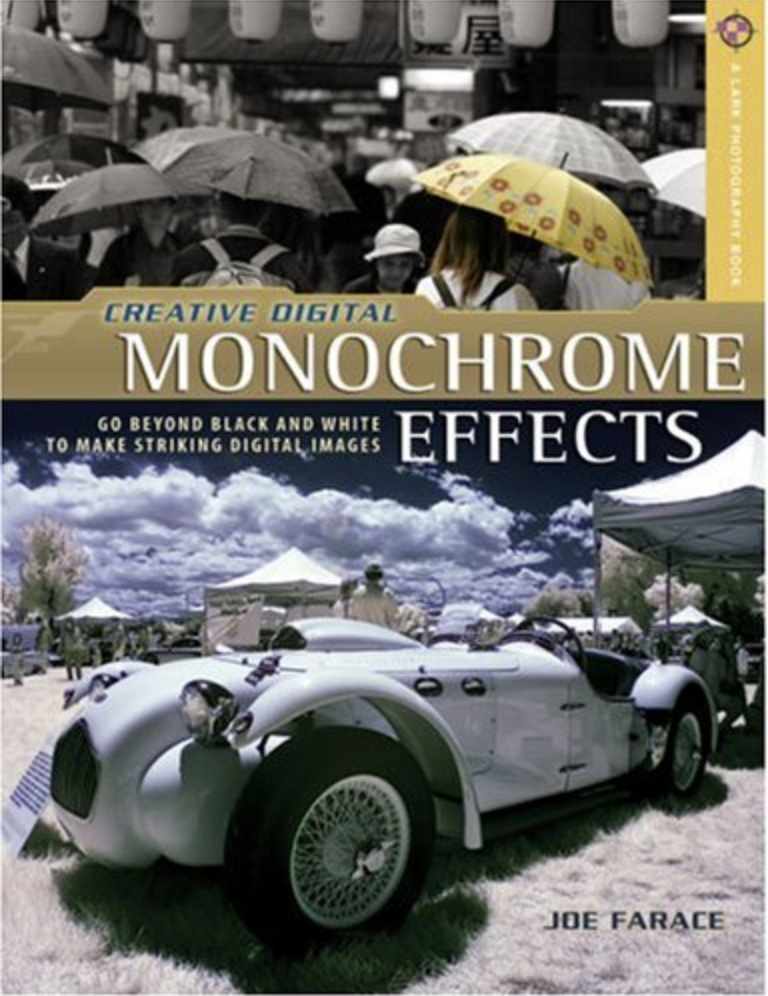 My book Creative Digital Monochrome Effects also includes a chapter on IR photography, is available from Amazon for $31.40 with used copies starting at around two bucks. At that giveaway price it's a great gift for your favorite photographer or yourself. No Kindle version is available, sorry.