Today's thoughts by Joe Farace
Earlier this month I wrote a post called My Current Thoughts on Switching Camera Systems. In it I said, "For a long time, I was thinking about getting a full-frame mirrorless camera, like the Panasonic Lumix S5. But now I'm thinking… I already own a full-frame DSLR, so what's that going to get me? Then it hit me. Instead of 24×36, I should go medium format. The best deal around seems to be purchasing a used Fuji GFX50 R or maybe S body…"
Beginning August first, I'll be launching a new series of once-a-month posts focused on what my 2022 photographic plans might be or could become. The jumping off point will be the aforementioned post which somewhat has to do with what will happen to my home studio if it hasn't been used by the end of this year. But there's more…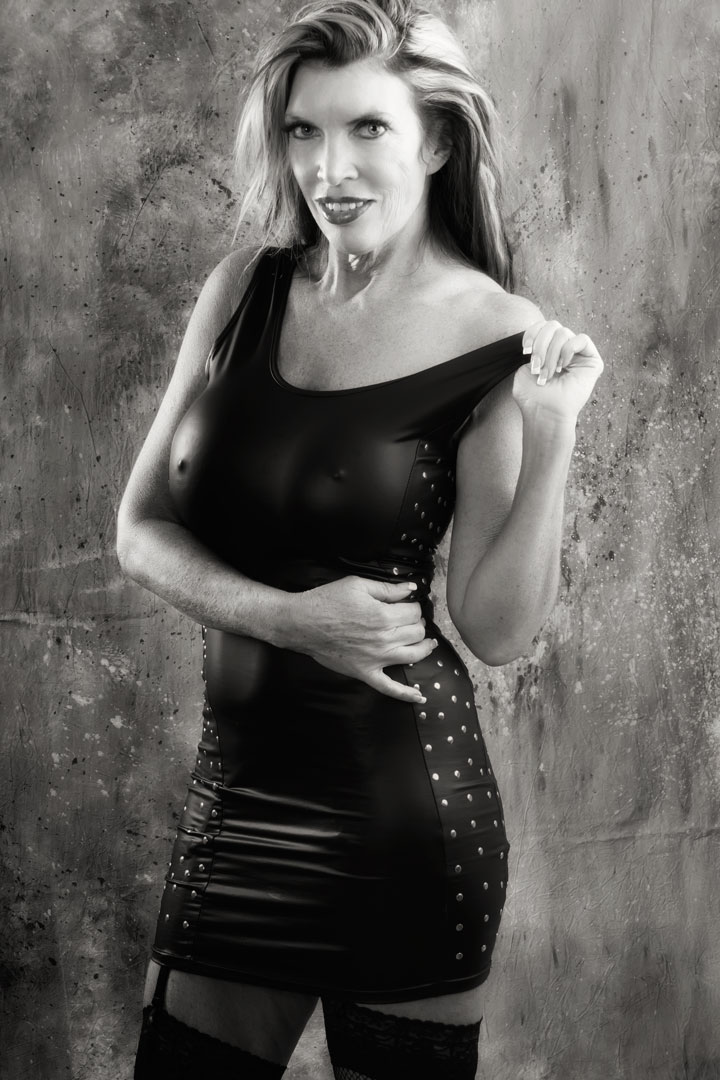 How I made this photo: Today's featured portrait was made on November 8, 2019 and was the last shoot in my studio. The subject is the famed Internet model Maria Cedar. You can read more about her here. I photographed Maria in my 11×15-foot home studio using a Paul C. Buff Digibee with Plume Wafer softbox attached that was placed at camera right. An Alien Bee with an 18-inch Omni reflector with diffusion sock attached was at camera left while another Digibee with the (no longer available) 48-inch Dynalite Quad Square black/silver umbrella sat in the back left corner of my studio.
Camera used was a Panasonic Lumix GH4 with Lumix G Vario 14-45mm f/3.5-5.6 lens (at 40mm) with an exposure of 1/100 sec at f/9 and ISO 200. The captured RAW fie was retouched then converted to monochrome using Silver Efex Pro with a dash of the Glamour Glow filter from Color Efex Pro to soften the contrast.
…and to tell the truth, I don't know where it will all end but I will tell you what I'm thinking about right now. As today's portrait of Ms. Cedar illustrates, I like shooting black and white imagery and portraits. And I think the following quote from The Graduate explains the direction I'm thinking about heading:
Maguire: There is a great future in film. Think about it. Will you think about it?

Benjamin Braddock: Yes, I will.
Yes film, for 2022 I'm thinking of making a major investment of my time, effort and cameras in shooting a lot more film. But this is just what I am thinking about as I type this. I am currently enjoying the German but English language YouTube series Analog Insights; check it out if you have time.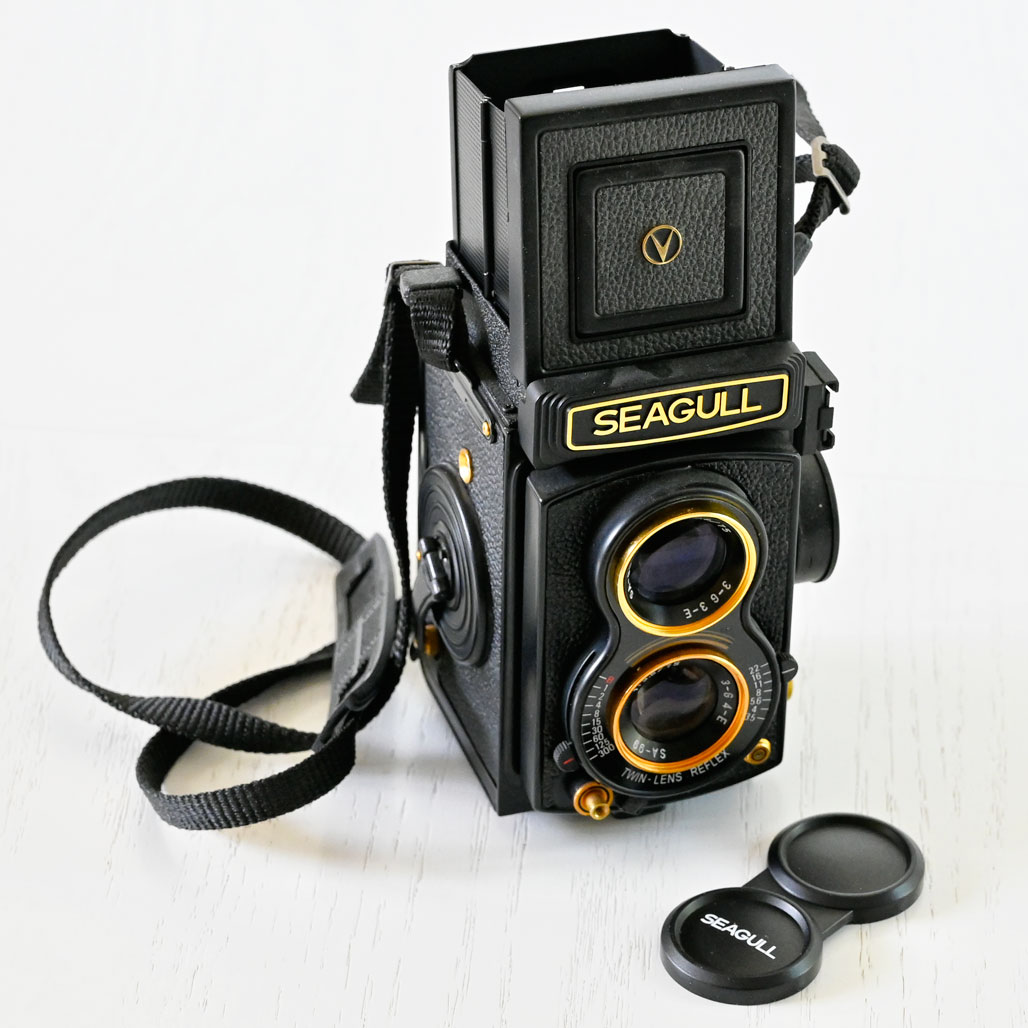 Starting in August, I plan to start exploring this potential direction by dusting off my film cameras, shooting some images and telling you all about it here and on my car photography blog, since some of these new images will be photographs of cars. I recently heard from Ms. Cedar who told me that she's planning to visit Colorado next month. If she schedules a shoot either in my studio or on-location, I plan to shoot the first series of mages of her using my lovely gold-trimmed Seagull TLR. My tentative plans call for me to send the film that I shoot during this time to various on-line processing and scanning services and then do a report/post about the experience, similar what I'm doing with my car photography blog's Service Reports.
As always I'm open to suggestions about my own and this blog's future directions. These idea might come from my wife Mary, friends like Barry Staver of Cliff Lawson or maybe from you. If you have some thoughts on any of this rambling, drop me an email and tell me what directions you would like to see me take in 2022; directions that might even help with your own photography. Or not.
---
If you enjoyed today's blog post and would like to buy Joe a cup of Earl Grey tea ($2.75, Starbucks and Dunkin' raised their prices), click here.