Miscellaneous Ramblings by Joe Farace
On National Cameras Day, Nikon announced the mirrorless Nikon Z fc . While some wondered what "fc" stands for—f**k Canon—there is no doubt if Nikon had introduced this camera in 1999 instead of the D1 they would own the digital camera world instead of clinging to third place with 18.6% behind Sony (at 20.2%.) There are those, like me for instance, who once wrote, when photo magazines existed, that if Nikon built the digital equivalent of the FE it would be a hit. Well it only took them 22 years to take my advice, because the fc is about the same size as a Nikon FE and if they made its screen fixed instead of fully articulated it would be a dead ringer. But I go on…
In writing about DSLR and mirrorless camera's Auto ISO feature, I admitted that I had changed my mind. Because I am open to introspection and changing my mind about all things photographic, I am currently reevaluating the post I wrote called "Some Thoughts on Switching Camera System," and where I said, "Would owning a 102 or even 24-megapixel camera inspire a client to spend more money with me? I doubt it." OK, I've changed, or maybe am in the process of changing my opinions on this subject. Here's what's going on in what is laughingly call "my mind."
What follows is some updated but still highly personal thoughts on the topic of switching camera systems.
The pandemic has fundamentally altered the nature of my in-studio model photography. It has shut it down to such an extent that I have made the following promise to myself: If I don't use the studio to photograph, at least, a few models before the end of the year, I am going to dismantle the equipment, tuck it away in my gear closet and turn that space into a larger LEGO city (than currently exists,) so I can have fun.
"Wait, wait, does that mean you won't be photographing beautiful models anymore?" you might be asking. No, I still plan on shooting as many models as are interested in me photographing them but they will be photographed how I've written about here and here and as in today's featured portrait as well as use the LEGO city's former location as a think pop-up—studio.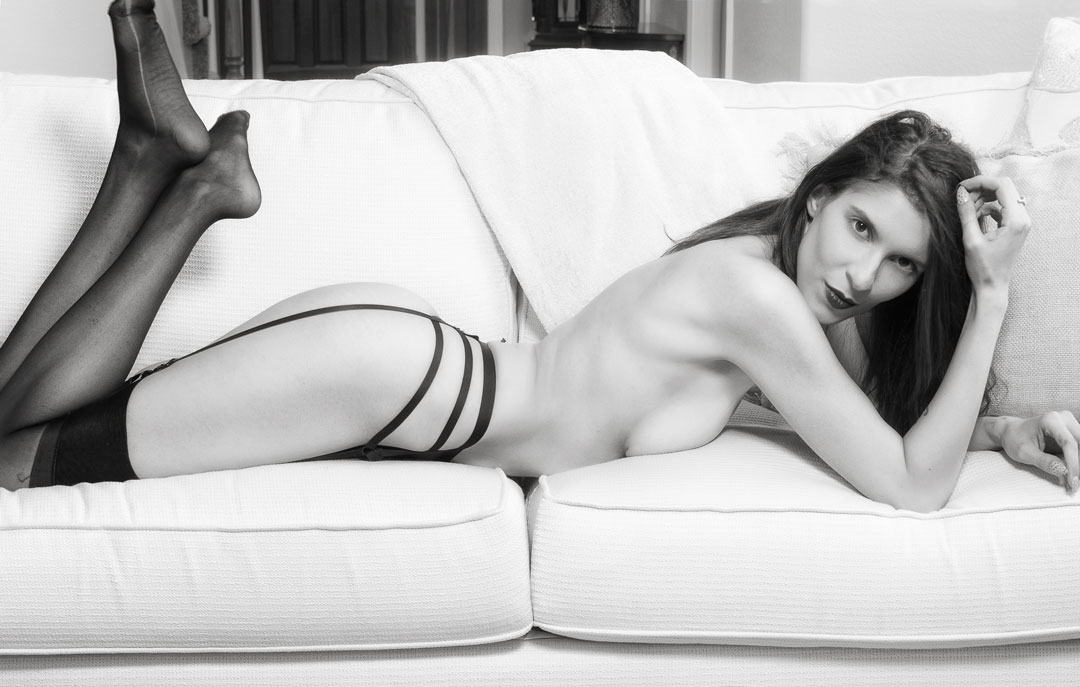 How I Made This Photo: I photographed the always amazing Erin Valakari languishly sprawled on my living room sofa using mostly the daylight at camera right from what is a wall of (alas) South facing windows supplemented by the pop-up flash in a Panasonic Lumix GH4 with the image stabilized Lumix G Vario 14-45mm f/3.5-5.6 (at 31mm.) Exposure was 1/15 sec at/f/5.6 and ISO 320. The captured RAW file was converted to monochrome with Silver Efex Pro with a dab of the Glamour Glow filter from Color Efex Pro to add overall softness.

I'm not sure how many lenses I actually own and ome are duplicates; Do I need two 12-32mm mirrorless lenses? What am I going to do? Trade them for new Brand X gear and get 10 cents on a dollar or put them on, heaven forbid, Craig's List? I dunno. Along with too many lenses, I own many DSLRs and mirrorless cameras, including some that were converted for IR capture by LifePixel. I sold a couple of older DSLRs so I'm getting that under control but now I need to do the same with my mirrorless cameras.
For a long time, I was thinking about getting a full-frame mirrorless camera, like the mostly affordable ($1,697.99 ) Panasonic Lumix S5.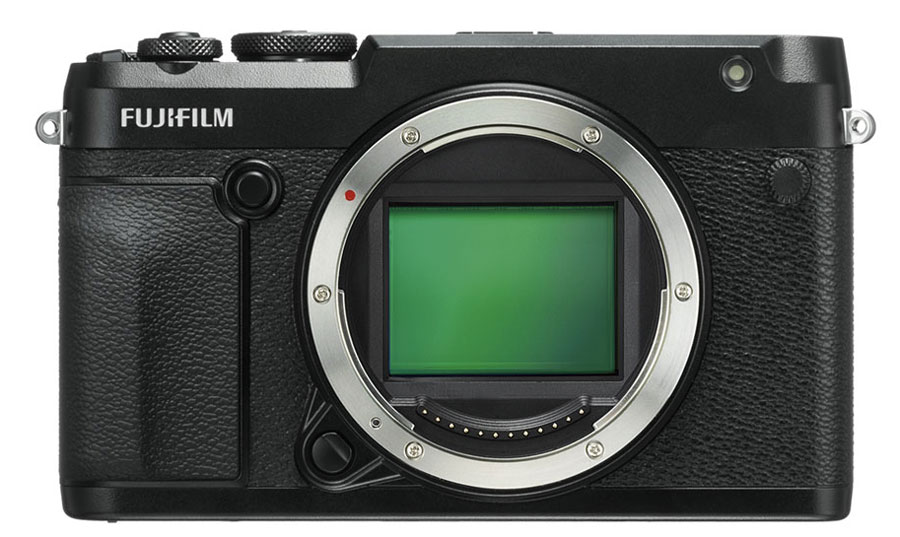 But now I'm thinking… I already own a full-frame DSLR, so what's that going to get me? Then it hits me. Instead of 24×36, i should go medium format. The best deal around seems to be purchasing a used Fuji GFX50 R or maybe S body, which are selling for around $3000. Then I realize how in the past, how I railed against "the cult of Fuji" and even teased my friend Cliff Lawson for buying one of their mirrorless cameras and started feeling hypocritical., But what the heck, a guy can change change his mind, cant he?
Changing systems probably won't make a difference to the kind of photographs I make but I'm open to new ideas, so who knows.
Thanks for listening.
---
If you enjoyed today's blog post and would like to buy Joe a cup of Earl Grey tea ($2.75, Starbucks and Dunkin's has raised tea price), click here. And if you do, thank you very much.