Today's Post by Joe Farace
It doesn't matter what person, place or thing you're photographing, the ultimate subject of any photograph is light and it's the quality of the light that ultimately determines the effectiveness of, in this case, a portrait.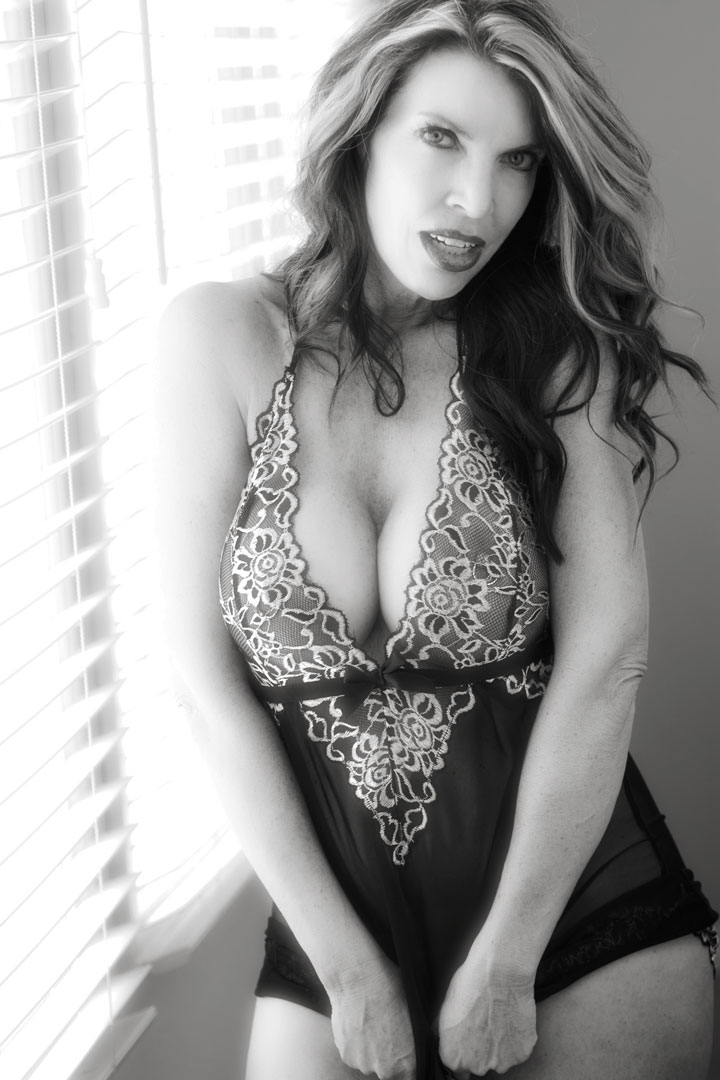 As I contemplate shutting down my in-home studio (you can read about my thoughts on this here), there are at least three reasons why I've always liked shooting glamour using available light:
It's free. There's no lighting equipment to purchase, set up, plug in or chew through batteries. You can make photographs outdoors using natural light or indoors using window light and all you need is a camera and a subject. You can supplement available light with inexpensive reflectors or make one yourself using a piece of foam core.
It's easy. You can easily see the light that's falling on the model and won't have to guess about lighting ratios or worry about moving lights around or dealing with (or falling over) lightstands, hair lights or booms. That means there's no lights to pack or drag through airport security. And you eliminate the expense of buying expensive shipping cases or the specter of damage or theft (it happens) in transit.
It's fast. You will also find that instead of wasting time fussing with lighting equipment the subject will be more relaxed and you'll be less distracted letting you make better portraits. You can also work faster with the subject getting more and better photographs.
How I Made This Shot: One of the most traditional forms of available light for portraits for glamour photography is window light. This image was captured using only the light from a pair of large windows in the living room of my current home, here on Daisy Hill. The model, the spectacular Internet model Maria Cedar, was posed between the windows at camera left and a sofa at right. So you can see, you can easily make available light portraits anywhere. The mirrorless camera used was an entry-level Olympus E-M10 Mark I with Olympus M.45mm F1.8—my go-to lens for available light and LEDs—with an exposure of 1/60 sec at f/1.8 and ISO 400.
The .ORF file was processed using Adobe Camera RAW and converted to monochrome with Exposure Software's Exposure using one of their infrared presets. I don't know why I chose infrared, by the way. It just looked right to me for the soft look I was trying to achieve. The final touch was a adding a bit more softness from the Glamour Glow filter from Color Efex Pro.
---
If you're interested in learning how I shoot portraits and how I use cameras, lenses and lighting in my in-home studio and on location, please pick up a copy of Studio Lighting Anywhere which is available new from Amazon.com with for $32.45 and starting at the giveaway price of $3.50 used, as I write this. The Kindle version is $19.99 for those preferring a digital format.