Today's Post by Joe Farace
"None of us is born with the right face. It's a tough job being a portrait photographer."— Imogen Cunningham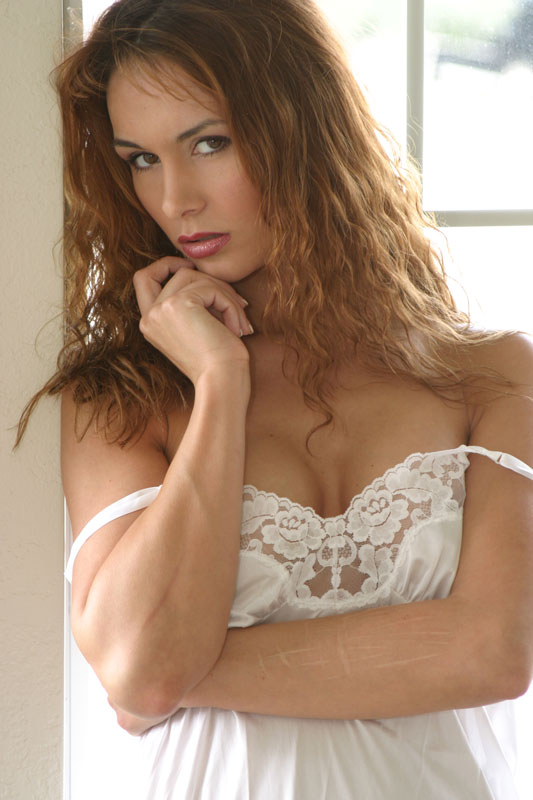 The other day, my pal Barry Staver and I were talking about our home-based studios and wondered if we even needed them anymore, given how the pandemic had affected our photography. I mentioned that if I didn't use my studio before the end of the year, I would turn the space into a giant LEGO layout. Barry then suggested that I could use different parts of my house to make portraits. And why not…
Before I had an in-home studio, I used many of the rooms in my former home as a studio and because it had a large North-facing bay window one of my favorite places to shoot was in the kitchen
If the upside of shooting portraits in your house is that it's convenient, the downside is that sooner or later your photographs may start looking similar. Moving to a new home or redecorating your existing one can be expensive alternatives so (perhaps) the best way to make your photographs look different is to make them look different in the digital darkroom. Here's one way that I did it.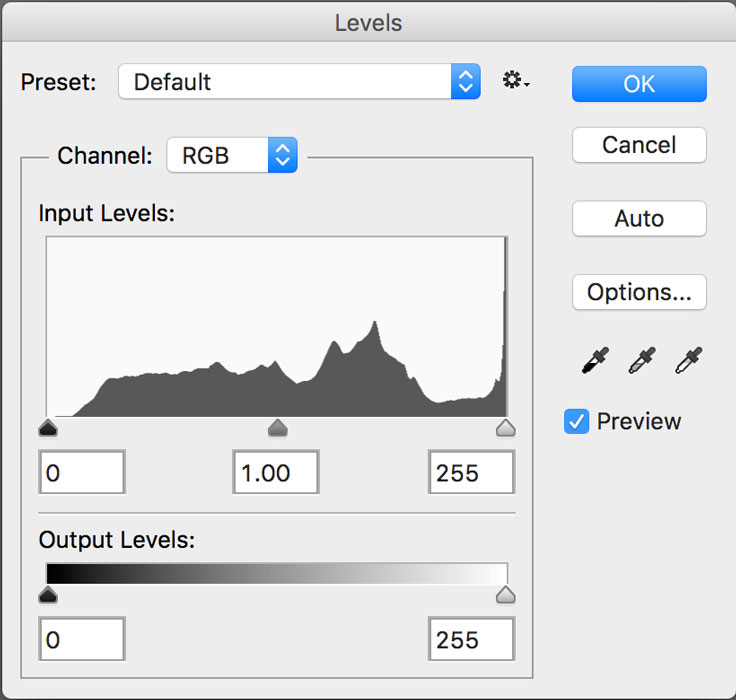 How I made this shot: I photographed Dusty in my former kitchen in color (above left) using mostly available light with some supplementary fill from a Canon 580EX II speedlite. The camera used was a Canon EOS 50D with the wonderful but now discontinued EF 28-105mm f/3.5-4.5 lens. These days used copies of this lens can sometimes be found at affordable prices. Exposure was 1/60 sec at f/4.5 and ISO 400 but according to the histogram (at right) it was slightly overexposed, while clearly it was underexposed. So much for histogram accuracy…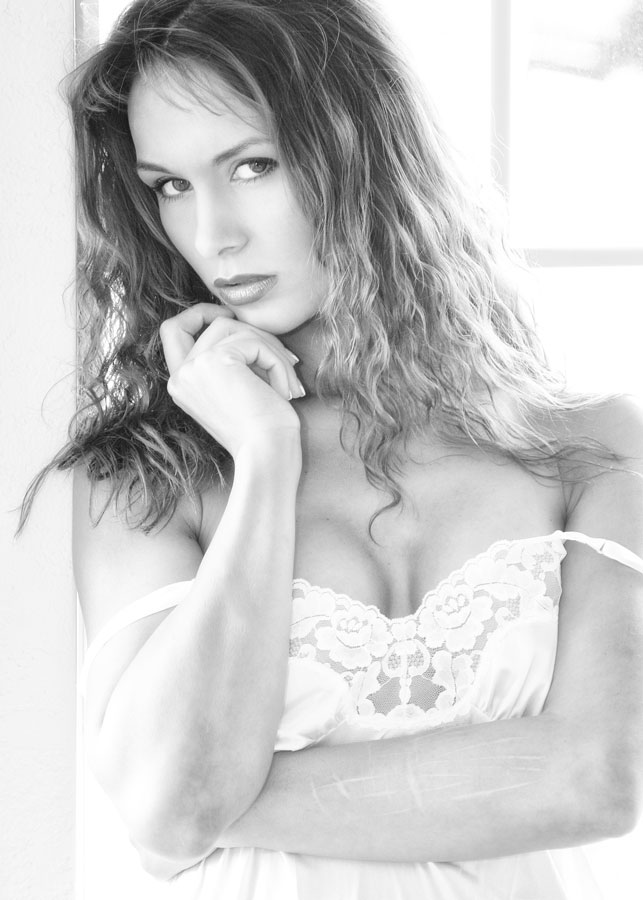 I corrected the slight underexposure using techniques previously explained, starting by creating a duplicate layer…
Then I did some light retouching on the corrected color file using Photoshop's Healing and Clone brushes, followed by applying Imagenomic's Portraiture plug in. The retouching was applied to a separate layer and I changed that layer's opacity to 33% reducing the effect's strength and avoiding an over retouched look.
The image file was further tweaked using the Vivenza plug-in, especially its Contrast and Structure sliders. Next I converted it to monochrome using Silver Efex Pro, topped off by applying the Glamour Glow filter that's part of Color Efex Pro. Finally I cropped it slightly with Photoshop's Crop tool using the 5×7 image ratio to tighten the image a bit.
---
 If you enjoyed today's blog post and would like to buy Joe a cup of tea ($2.75, Starbucks raised the price of Earl Grey), click here.
The original title of my book Posing for Portrait and Glamour Photography was The ABC's of Portrait Posing. On this blog there are many posts about posing. Use the Search box in the upper right-hand corner and type "posing" to find appropriate results. If you want something more lasting, my book is available new and used from Amazon. The Kindle version is less than five bucks for those who prefer a digital format.