Today's Post by Joe Farace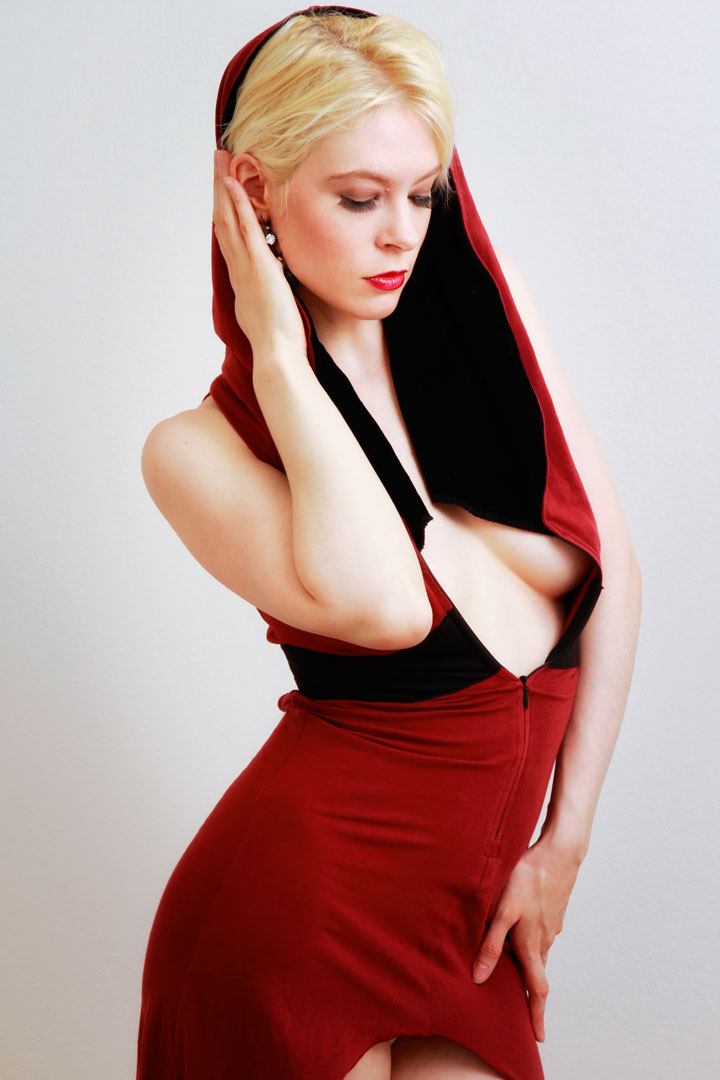 One question that I'm often asked during workshops is my opinion on cropping photographs. As someone who grew up shooting film I've always believed that you cropped your images in-camera but as I shot more and more using a 6×6 format Hasselblad, I came to realize that some kind of cropping is inevitable and I'm becoming less dogmatic about this with digital capture as I get older
You can use Photoshop to crop after you shoot an image, producing the exact image you had in your mind but when you do there's a price to be paid: You're tossing away pixels. This is what's wrong with the so-called digital zoom functions that many cameras have. You get the image you want but its resolution is less.
My take: If you shoot with a zoom lens why not use it to frame the image exactly the way you want before tripping the shutter. If you prefer using prime focal length lenses, use your feet as a zoom and move around to get the subject framed exactly the way you want. Often taking a single step closer to our subject will improve the composition more than you might think. Don't forget what Ernst Haas once said, "The most important lens you have is your legs."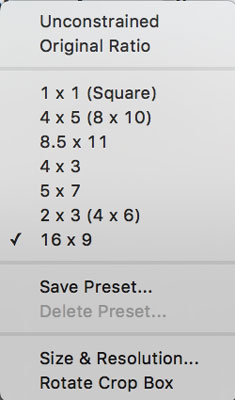 If neither of these alternatives works for a given photographic situation I use Photoshop's Crop tool sparingly. When I do crop, including the above image of my the always amazing Pam Simpson, I use the program's Original Ratio option, keeping the image the same shape as the original, which in this case is 3:2. (I also use 3:2 ratio for images made my Micro Four-thirds camera as well because I like the shape better that those camera's native 4:3.) Sometimes with landscapes, cars and trains I'll use a16:9 ratio because I love that wide-screen and HD video look. I realize that I'm being inconsistent here.
How I made this shot: I photographed Pam Simpson in my home studio, using its formerly white painted walls as a background. In this simple  lighting setup I placed one Elinchrom D-Lite RX monolight at camera right with a 33-inch translucent umbrella used in shoot-through mode.
Once Upon a Time was one of my favorite TV shows and here Pam gets into the spirit with this sexy Red Riding Hood outfit from UMBA. Photographed against a Savage Infinity Monsoon background, I used a Canon EOS 60D and EF-S15-85mm f/3.5-5.6 IS USM (at 53mm) with an exposure of 1/125 sec at f/11 and ISO 200.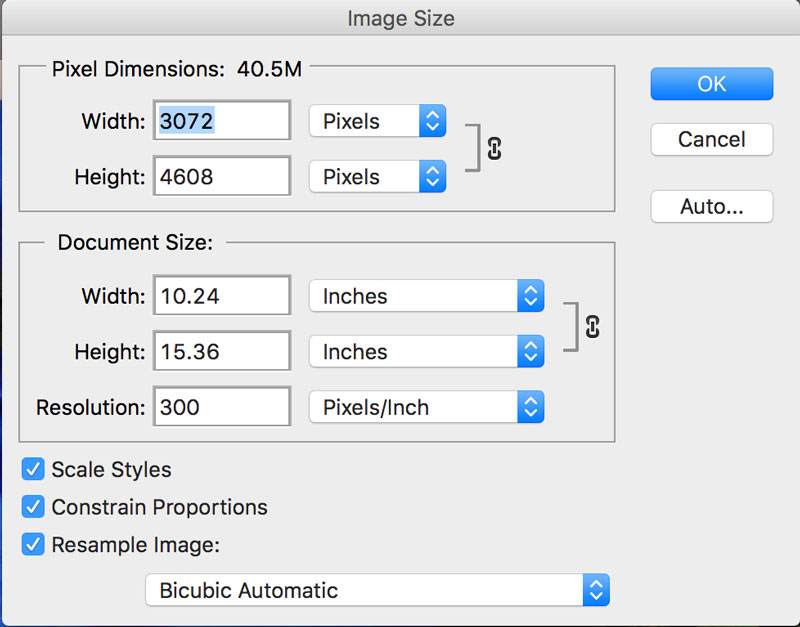 If you want to hedge your bets, use Photoshop's Image Size controls and check the Resample Image using the Bicubic Automatic option. A few years ago I tested a bunch of resizing programs for Shutterbug and found that in a blind test the program's Bicubic Automatic resampling algorithms scored just as high as even highly rated external programs.
But remember there is no free digital lunch. Every pixel you crop out is lost forever. So be sure save those original files.
---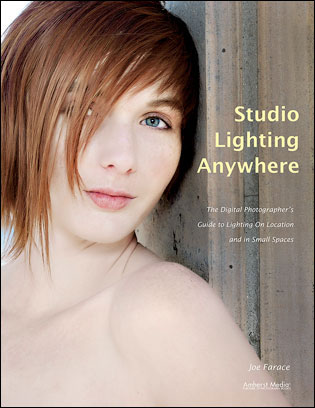 If you enjoyed today's blog post and would like to buy Joe a cup of Earl Grey tea ($2.50), click here. And if you do, thank so very much.
If you're interested in shooting portraits and learning how I use cameras, lenses and lighting in my in-home studio or on location, please pick up a copy of Studio Lighting Anywhere that's available from Amazon.com with new copies selling for $7.31 and used copies starting at $3.24, which is a heckuva deal for all the useful information that's found in the book. Kindle versions are $6.98 for those preferring a digital format.