Today's Post by Joe Farace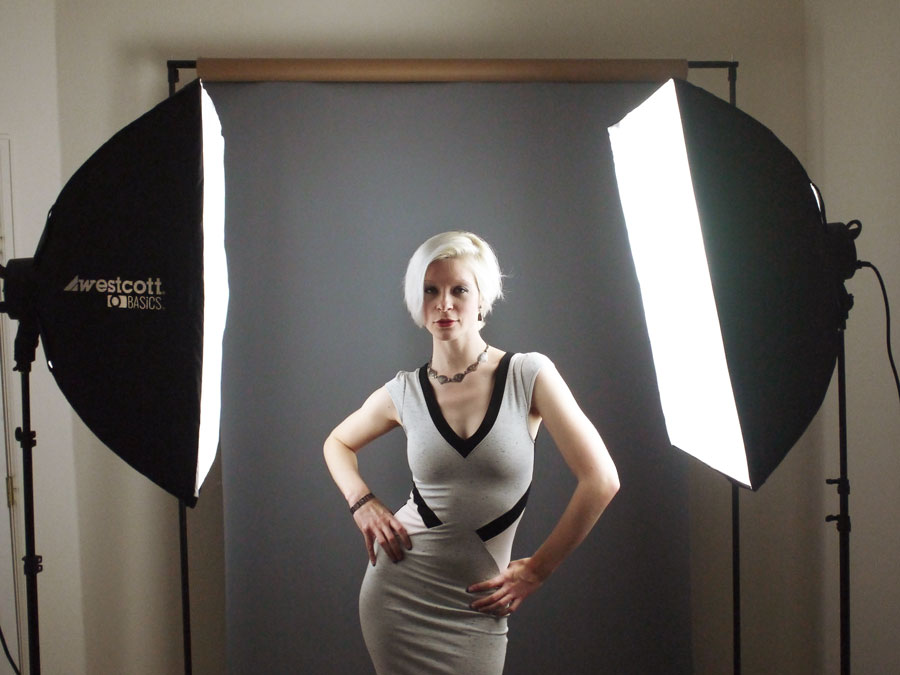 Continuous light sources are a great way for aspiring photographers to learn the ins-and-outs of portrait lighting. The problem with traditional, continuous photoflood-style "hot lights" is that they are, well, hot and not that comfortable to work with for subject and photographer alike.
On the surface fluorescent lights seem to be the perfect light source for digital photography. Tungsten hot lights, by comparison, produce 93% heat and 7% mostly red light. Daylight-balanced fluorescent light is cooler, brighter and the winner for color balance. Their RGB output closely matches the receptive RGB spikes of a camera's imaging chip that is least sensitive in its blue channel. Tungsten light has the least output in the blue and when combined with its infrared (heat) output it can overcome the chip's spectral response.
For a long time it seemed like fluorescent portrait lighting kits were all the rage but now they're not. When I used a Google search for Fluorescent Portrait Lighting, this is what I saw…

Turns out there are still some fluorescent lighting kits around and here are some links—here, here and here—to a few kits that are still available, as I write this. The good news is that all of these lights are extremely affordable so they make a great starting point for the new portrait photographer with the least expensive of those linked sets selling for around $100. In fact, they seem to have replaced the classic inexpensive photoflood kits with one major advantage—they are cool, not hot lights.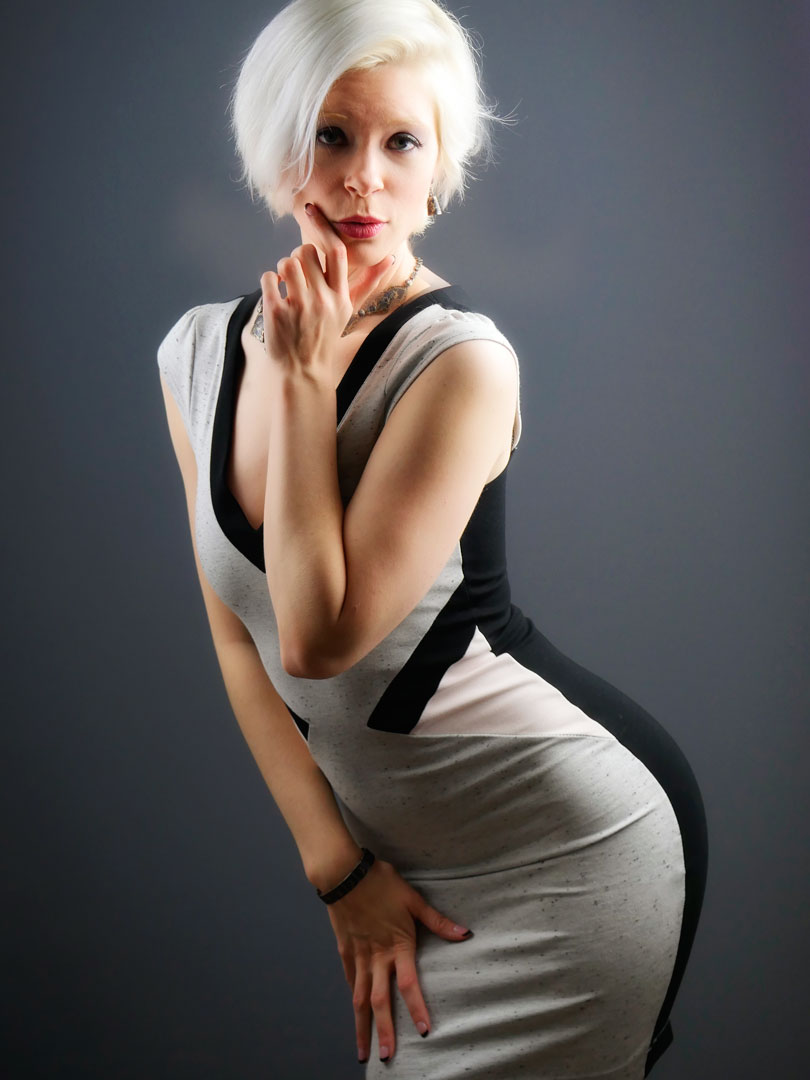 How I made this shot: It was made using Westcott's (no longer available) Two-Light Daylight D5 Softbox kit that includes two D5 fluorescent light heads, two 24×32-inch Basic softboxes, ten 27 Watt daylight balanced fluorescent lamps and two 6.5-ft lightstands. The simple lighting setup I used to create the portrait at above right can be seen in the above setup shot. he backdrop was a 5×7-foot Photo Grey Savage Infinity vinyl background that was hanging on my falling apart JTL background stands.
I photographed Pamela Simpson with a Panasonic Lumix GH4 with 45mm f/2.8 Leica DG Macro-Elmarit lens with an exposure of 1/100 sec at f/4 and ISO 640.
Update: Westcott's practical but not-so-inexpensive fluorescent light kit has been replaced with a slightly more affordable one that bundles two uLite 500W Edison-style fixtures with two 45W daylight LED bulbs. The dimmable 5600K bulbs have a CRI of 95 and include removable tungsten caps for warmer output. Light modifiers include a 20 x 20-inch collapsible softbox, and a 26-inch collapsible Octabox to produce a rounder-looking catch light in your subjects' eyes.
---
If you enjoyed today's blog post and would like to buy ($2.50) Joe a cup of tea, click here.
If you're interested in knowing how I use cameras, lenses and lighting in my in-home studio and on location, please pick up a copy of Studio Lighting Anywhere which is available new from Amazon.com for $23.19 or used starting around three bucks as I write this, a bargain if ever I saw one. The Kindle version is $19.99 for those preferring a digital format.