Today's Post by Joe Farace
…in which I share some of the dumb photographic things that I've done over the years and, for some reason, always seem to involve attractive women. Or as Bob Ross once said, "We don't make mistakes, we make happy accidents.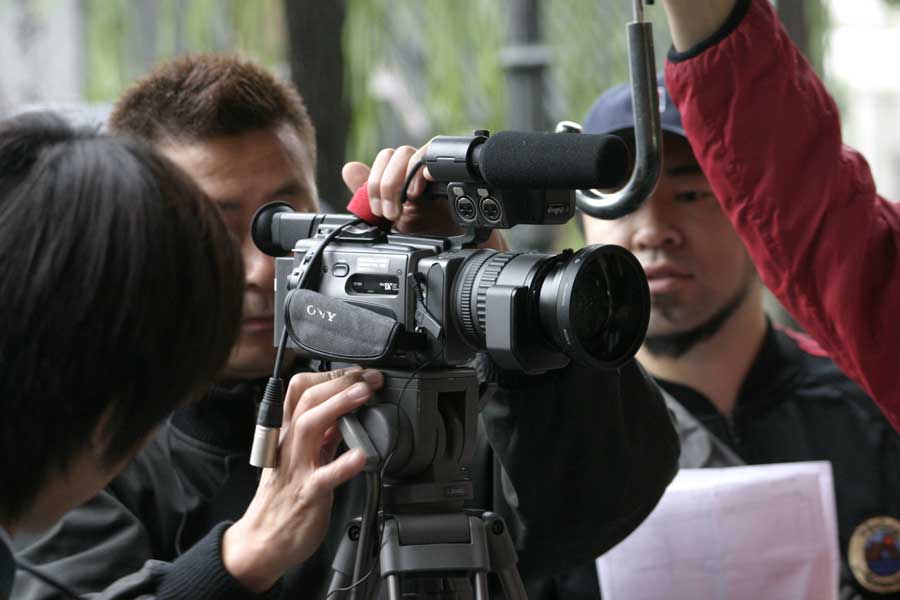 Long ago, when I was fortunate enough to be invited to Japan for a press trip, there was enough free time to catch some of the local color. For me that meant hanging out and photographing the sights and sounds of the average Japanese citizen but as luck would have it, when I had this time it was raining cats and dogs. This experience also produced a previous post that I called Things to Do in Tokyo When You're Wet.
How I made this shot: The below image was from a sequence of nine shots that I made while this news woman was shooting video footage in front of a local temple. There were also nine more that I made using a Canon EF 100-300mm f/4.5-5.6 USM lens at its 300mm focal length but I preferred the images made with a looser cropping. She never broke from her job, although occasionally she would make tentative glances at this crazy American standing in the pouring rain who was photographing her. This image was shot using an OG Canon Digital Rebel with the now discontinued EF 100-300mm f/4.5-5.6 USM at 130mm. Exposure was 1/160 sec at f/5 and ISO 800. The stupid(er) part comes later:
Did I mention that it was raining while I was making these photographs. During all this, she was protected by an umbrella but by the time I finished making these images I was soaked and so, it turned out was my camera.
Within minutes the Digital Rebel started giving me a "Error 99" error message. I asked a Canon rep about this and he said it was a generic warning that could mean anything. As luck would have it, I had visited the Canon's Tokyo Repair center the day before; they could have probably diagnosed or fixed it…or maybe not.
I quickly found out that while the camera was giving me an error message, the problem was caused by the Canon EF 100-300mm f/4.5-5.6 USM lens. When I swapped it for another lens, the error message went away. I hoped that when I came home to dry, dry Colorado the lens would be sufficiently dried out to function properly but that was not the case. The lens never worked correctly again and, too tell the truth, I don't even remember what I did with it.
For more thoughts on photographing in the rain, please visit my car photography blog to see my post Sometimes It Rains, which proves that while I am still too stupid to come in from the rain, you can teach an old dog new tricks.
---
If you enjoyed today's blog post and would like to treat me to a cup of Earl Grey tea ($2.50), click here. And if you do, thank you very much.