Today's Post by Joe Farace
Because of the mountains, the climate of Colorado is more complex than some of the states outside the Mountain States region. For example, Denver is considered a high desert and doesn't receive much rain/snowfall during the year. In fact, the average rainfall in the state is 1.28 inches a month. With 2.32 inches of rain, some people are surprised to learn that May is the rainiest month. But what about rainfall in Japan? In Tokyo, for example, they receive an average of 4.6 inches of rain a month. So what are some…

Things to Do in Tokyo When You're Wet? What else? Make pictures of other people taking pictures in the rain…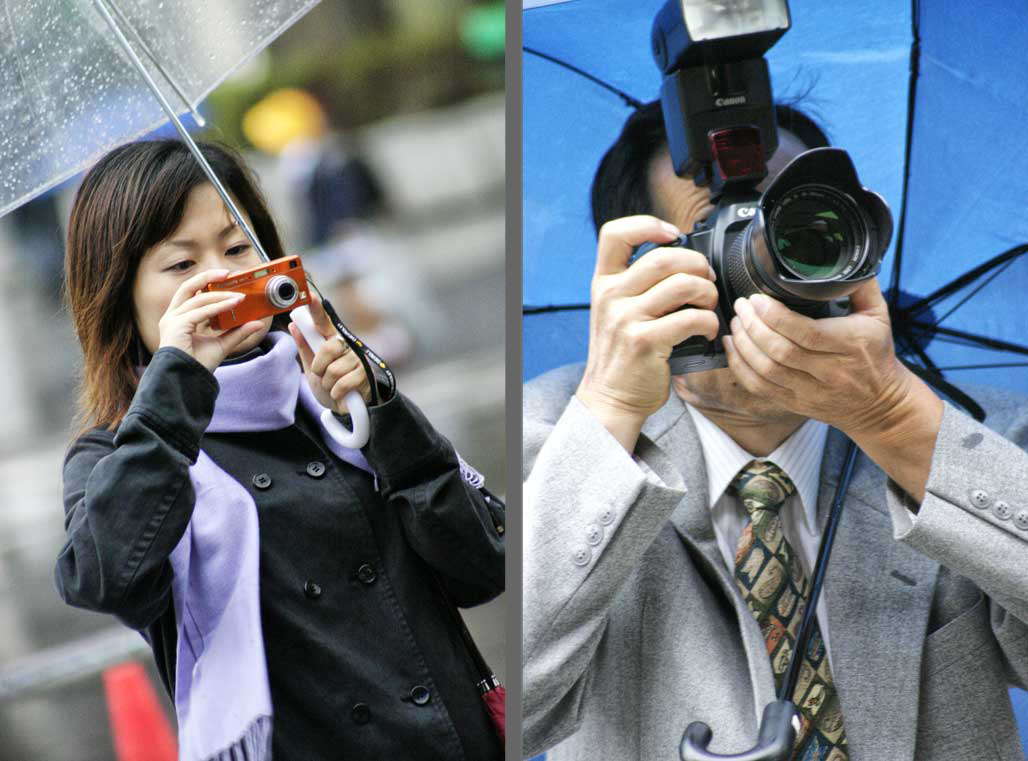 If it isn't already obvious, it's always a good idea to always pack a small umbrella when traveling, especially one that easily fits inside your camera bag. I use an inexpensive ($16) Totes Raines collapsible umbrella that folds down to 7 x 1 3/4-inches making it ideal for stuffing into a backpack, messenger bag or even cargo pocket of your pants or shorts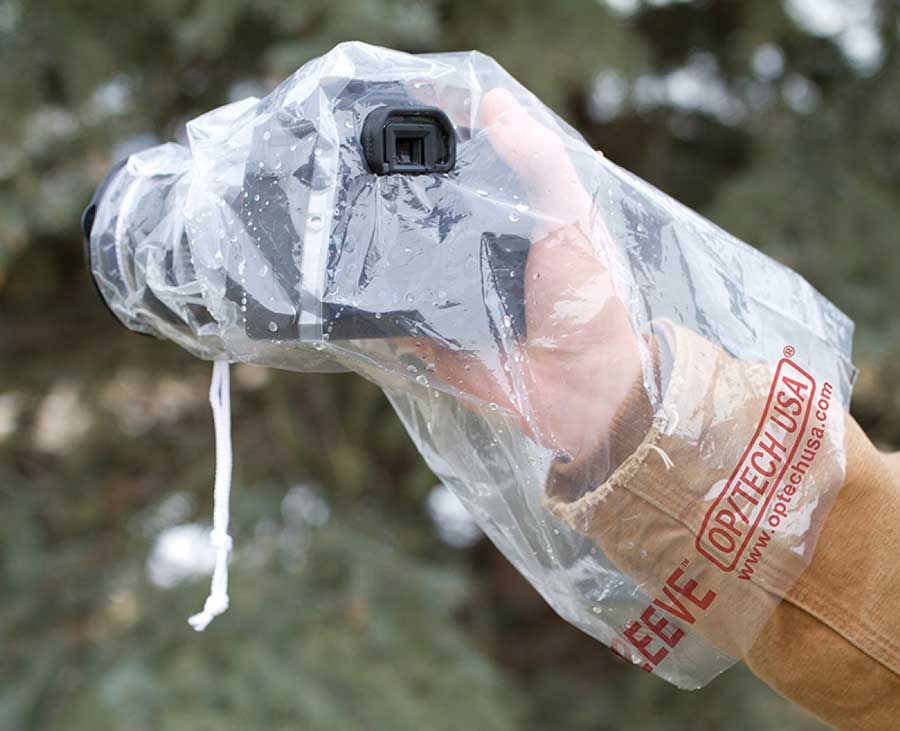 Travel tip: To keep my camera dry when I'm shooting in the rain, I sometimes bring along a protective cover that most hotels provide for free but for some reason are mislabeled as "shower cap."
For serious shooting in rain, snow, blowing sand or other challenging environments, you'll need something more dependable, rugged and almost as affordable. OP/TECH's 8-inch Small Rain Sleeve costs $7.70 and the package includes two of'em. The Rain Sleeve is designed to protect a camera and lens up to 8-inches in length and 4.5-inches in diameter. It can be used with a lens hood and has a drawstring closure and is customizable to your camera's eyepiece.
As I'm writing this and one of my favorite models is flying in from Utah this morning to work with me and wants to shoot outdoors. Rain is forecast for the day. Update: The day of the shoot started out started cloudy but became sunny during the shoot and didn't rain until later that day. You can see the results of that shoot tomorrow.
Postscript: And if you want to learn even more about the joys and perils of shooting in the rain, Part II of Stupid Photographers Tricks is coming soon. If you missed Part I, it's here.
---
If you enjoyed today's blog post and would like to treat Joe to a cup of Earl Grey tea ($2.50), click here.