Today's Post by Joe Farace
…in which I share some of the dumb things I've done over the years and that, for some reason, always seem to involve attractive women. Or as Bob Ross once said, "We don't make mistakes, we make happy accidents.
When photographing Michelle Monroe at a group shoot in Phoenix, AZ, I was working with two camera bodies something I don't often do because they usually end up banging into one another. I've tried some dual camera straps but the same thing happened. Maybe its me. And maybe after reading this you'll know why.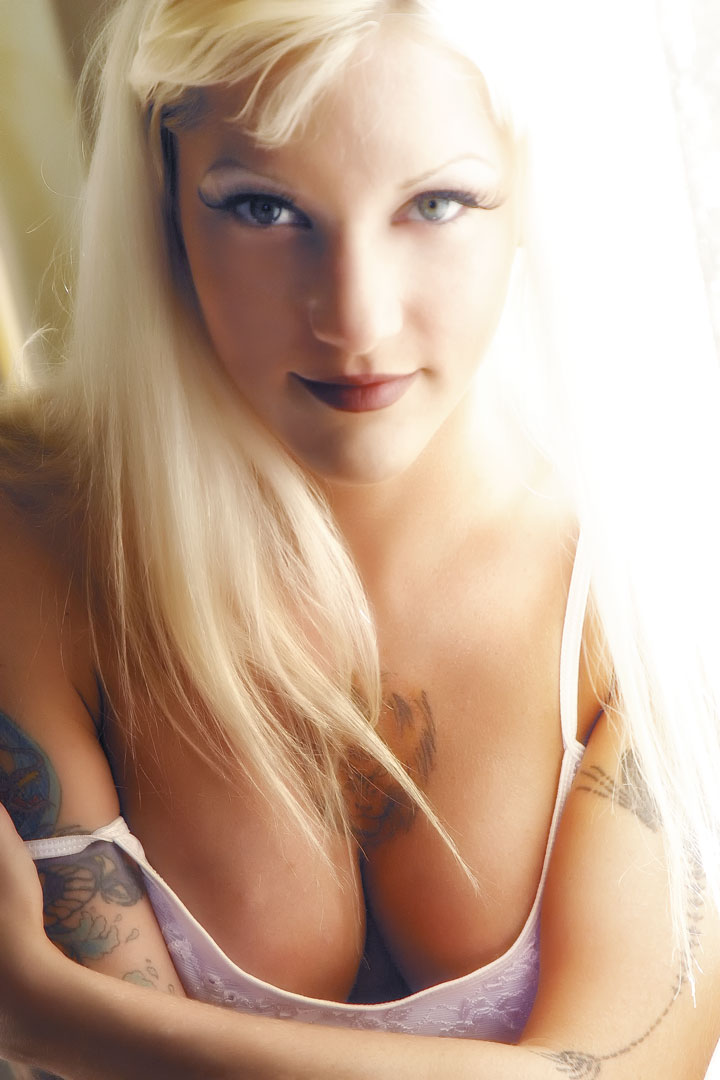 How I made this shot: I was making window light portraits of Michelle in an old building using a Canon EOS 50D with my old favorite EF 28-105mm zoom lens. You can read all about that lens in this post. My other camera was an EOS 1D N Mark II with an EF 135mm f/2.8 soft focus lens, that I used for this portrait and was during a time when I shot that lens for everything. Only window light was used with an exposure of 1/160 sec at f/5.6 and ISO 800. This produced some noise that was fixed with Define and also slight underexposure, that was repaired using a technique I explain here.
At one point during the session, I set the EOS 1D N Mark II down on a table that was directly behind me and while composing another portrait of Michelle using the EOS 50D I backed into the table. Next I heard was the sound of breaking glass and assumed I 'd knocked a ceramic figurine off the table. Wrong. I knocked the other camera off onto the hardwood floor and turned around to see the lens, still mounted to the camera, broken in three places like a twig. You're right, they don't make them like they used to.
After returning home, I e-mailed a photo of the broken lens to a friend at Canon who told me that the cost of repair would exceed purchasing a new one but since it was (and remains) one of my favorite lenses, I bit the bullet and bought a new one that I still use, even though it's long been discontinued by Canon.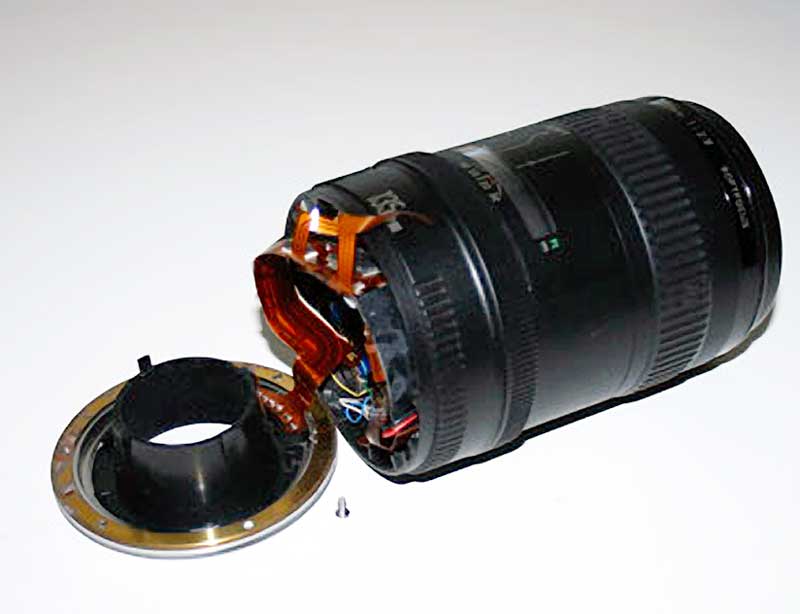 And now the story gets a little weirder: I sold the broken lens, as-is, on eBay as a package that included a copy of the photograph I was making. Tip: Don't throw any piece of broken gear away until you see if something similar is for sale on-line. At right  is the actual photo of the broken EF 135mm f/2.8 SF lens that ran on eBay and helped me sell the lens. OK, it sold for less than $35 but that was more than I expected.
But wait, as they say on TV, "there's more."  Stupid Photographer Tricks returns next week featuring an another attractive woman, another stupid decision that includes me getting really wet.
---