Today's Post by Joe Farace
Prologue: Several years ago John and Dawn Clifford graciously hosted group model shoots at their home in Northern Colorado. During one event, I was photographing a model and a bunch of other photographers started hollering, "Look at that dummy Joe, he turned the model away from the sun and is using flash." They thought the old Kodak-recommended way of having the sun over your right shoulder was the best way to shoot, when all it did was produce a portrait of their subjects squinting. All of which brings us to…
Recently, I was fortunate enough to photograph the famous Interest model Maria Cedar. The original plan was for studio shoots but she asked if we could also do some outdoor shots with her wearing "promo shirts." On the way back from the airport I drove her past the giant Jacks & Ball sculpture at the Parker, Colorado library and suggested we shoot there. She liked the idea and my next decision was what camera to use. The choice was simple: My Olympus E-M10 Mark I. Here's why –
Shooting models outdoors in a public place is always problematical and almost always attracts the attention of local gendarmerie. The Olympus E-M10 and its later iterations is a small, understated-looking camera and I thought it would make us look like a couple of tourists, which essentially we were.
The Olympus E-M10 is a terrific entry-level mirrorless camera and an excellent introduction to the Micro Four-thirds system. I've always been pleased with its image quality. For this series of portraits, I shot in RAW+JPEG mode, giving Maria the JPEGs for her social media use but processed and retouched the RAW files for other applications, including Maria's annual calendar and the above portrait.
How I made this shot: Although it was cloudy most of the morning, the sun broke through during the 95 shots we made around the sculptures. I used my preferred outdoor portrait technique posing Maria with her back to the sun, side lighting her hair and using the E-M10 Mark I's built-in flash (GN 19 in ft) as fill.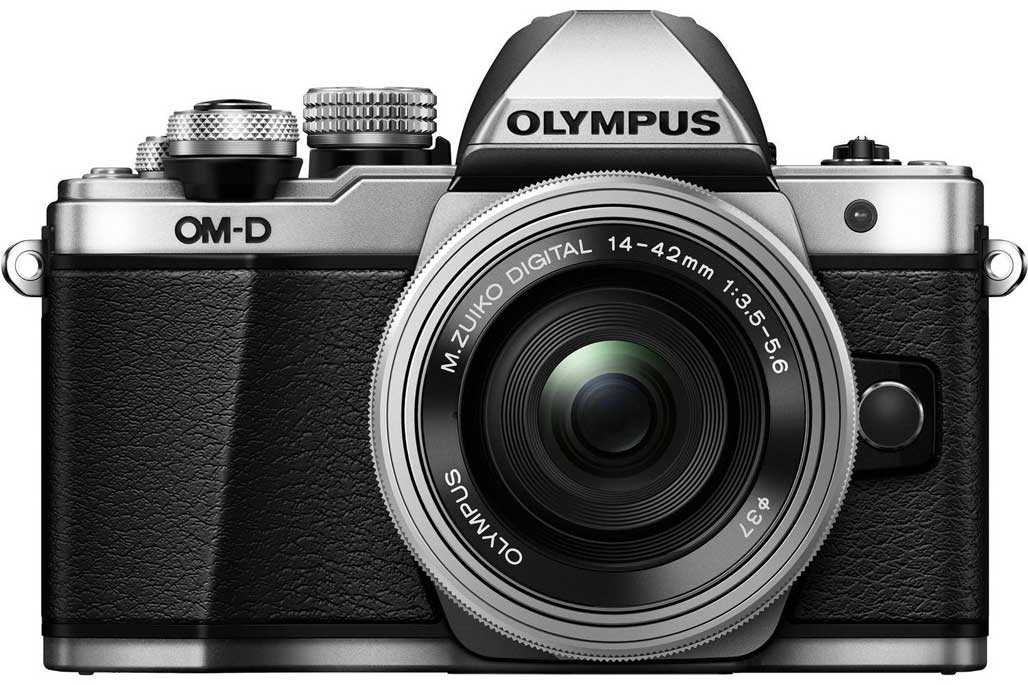 Surprisingly this little flash did an excellent job with some assistance from the camera's exposure compensation control. Lens was the wonderful M. Zuiko 45mm f/1.8 lens with an exposure of 1/250 sec at f/5.6 and ISO 320, and an exposure combination of plus 0.3 stops.
Olympus currently offers a Mark III version of the E-M10 although the buzz is that it's not quite as good as the Mark II. Click this link to learn what YouTuber David Thorpe has to say about the Mark III. The good news is that you can pick up a new Mark II for about $150 less than a Mark III, so you can get a slightly better camera and save a few bucks at the same time.
---
If you enjoyed today's blog post and would like to treat Joe to a cup of Earl Grey tea ($2.50), click here.
My book Joe Farace's Glamour Photography is full of tips, tools and techniques for glamour and boudoir photography and includes information on all of the cameras used as well as the complete exposure data for each image. New books are available from Amazon for $28.52 with used copies starting at $8.91, as I write this. Kindle version is $11.99 for those preferring a digital format.