Today's Post by Joe Farace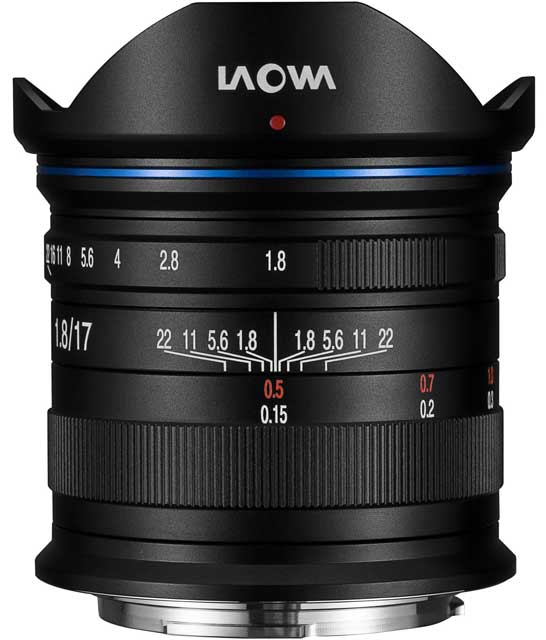 With a price tag of $149, as I write this, the Laowa 17mm f/1.8 for the Micro Four-thirds format appears to be a good deal. Like the Laowa 7.5mm f/2 lens that I previously tested, the build quality of this lens belie it's modest price, especially when compared to other specialized lenses.
But this is not a "specialized" lens, presenting the angle-of-view of a 34mm lens on a Micro Four-thirds camera like the Lumix GH5 I tested it with making it useful for all kinds of subjects ranging from landscapes to portraits. It is, like the other Laowa lenses I posted about, a manual focus lens, which would not be a big deal if I had a Lumix GH5 (that has manual focus assist) but one that, nevertheless, I had no trouble focusing using hyperfocal focusing.*
While physically larger than the other Laowa lens I tested it still features a compact design, weighing in at 6.07 oz and measuring 2.17-inches long. This lens uses 46mm filters, the same as Laowa's 7.5mm lens. The optical design features one Super ED element to reduce chromatic aberrations and color fringing. The lens's close focusing distance is a mere 5.9-inches and Frog Eye Coating has been applied to the front element to protect against water and dust. Its fast f/1.8 maximum aperture will be a help when shooing under dark and difficult lighting conditions. Lens specification say the lens has a built-in petal-shaped lens hood but my example clearly was removable. Nevertheless, it will block stray light from creating flare and also offers some physical protection to the front of the lens.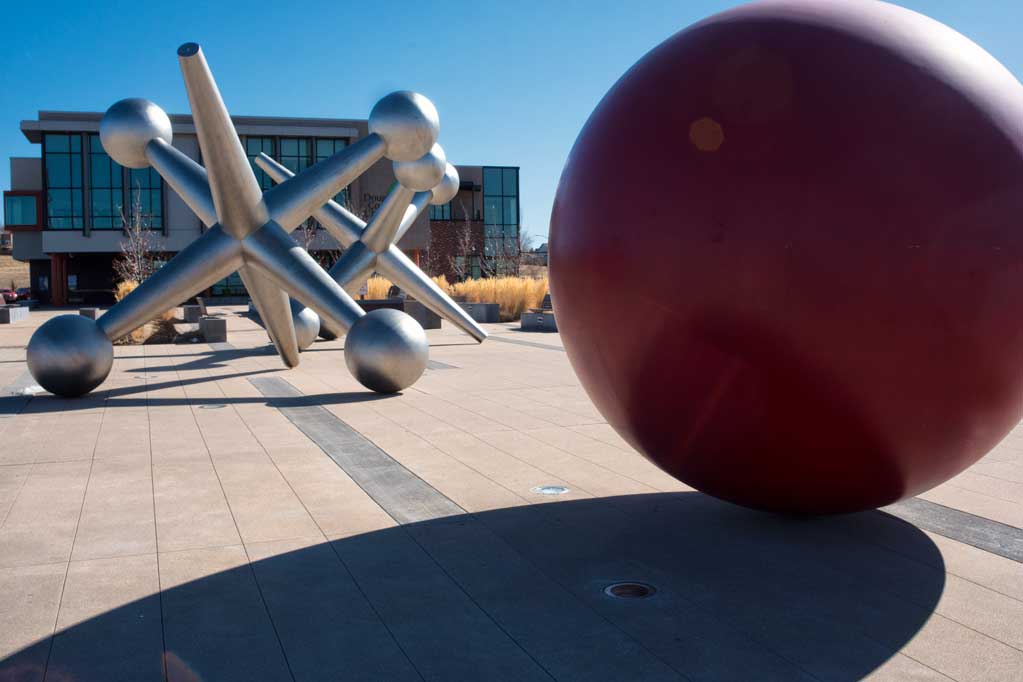 How I made this shot: I photographed the Jacks & Ball sculptures at the Douglas County library in Parker, Colorado with a Panasonic Lumix GH4 using hyperfocal focusing. Exposure in Av mode was 1/400 sec at f/11 and ISO 400.
Barry Staver who was shooting some of the other Laowa lenses with a Lumix GH5, had this to say: "Since they are manual focus—a bit small for big fingers to easily rack the focus—but like anything else once you get used to it, no problem.
Using Hyperfocal Focusing: You select an aperture on the lens, then rotate the focusing ring so that aperture appears opposite the infinity mark on the lens's depth-of-field scale. The minimum aperture on this Laowa is f/22, with lines on the depth-of-field scale at f/11 and f/22. I set  f/11 opposite the infinity symbol and all of the images I made at the library were in sharp focus.
Size matters: On Instagram I often see photographers posting images of themselves loaded down with DSLRs and large, heavy lenses like they're packed for a round-the-word trip. On the day I made the above photograph I met my friend Barry Staver at the library carrying two small camera bags. In one was four Laowa lenses and my Lumix G5 that was converted to infrared by Life Pixel. In the other tiny Domke White House Photographer's Association bag, there was the Lumix GH5 that I used to make the photo above, along with a battery and charger and G Vario 14-45mm f/3.5-5.6 lens. Plus some memory cards.
---
If you enjoyed today's post and would like to support this blog, you can help by making a contribution via Patreon, where memberships start at just $2.50, with additional levels of support at $5 and $10 that includes special benefits. And if you do, I would like to thank you for your support.