Today's Post by Joe Farace
Anhui Changgeng Optics Technology Co., Ltd aka Venus Optics was established in 2013 and sells lenses under the brand name Laowa. The Hong Kong-based company makes different lenses in different mounts including, Sony FE, Canon EF and RF and Nikon Z; I recently received a batch of four different Laowa lenses in Micro Four-thirds mount.
All of these lenses (and that may be the case for almost all Laowa optics) are manual focus and if you're relatively new to photography you may not be used to focusing manually but don't panic, it's not that hard. On the up side, manual focusing forces you to slow down and think about the photograph and its composition before clicking the shutter. One of my favorite tips is that after focusing but before tripping the shutter take a quick look at the four corners of the frame to see if there are any surprises lurking.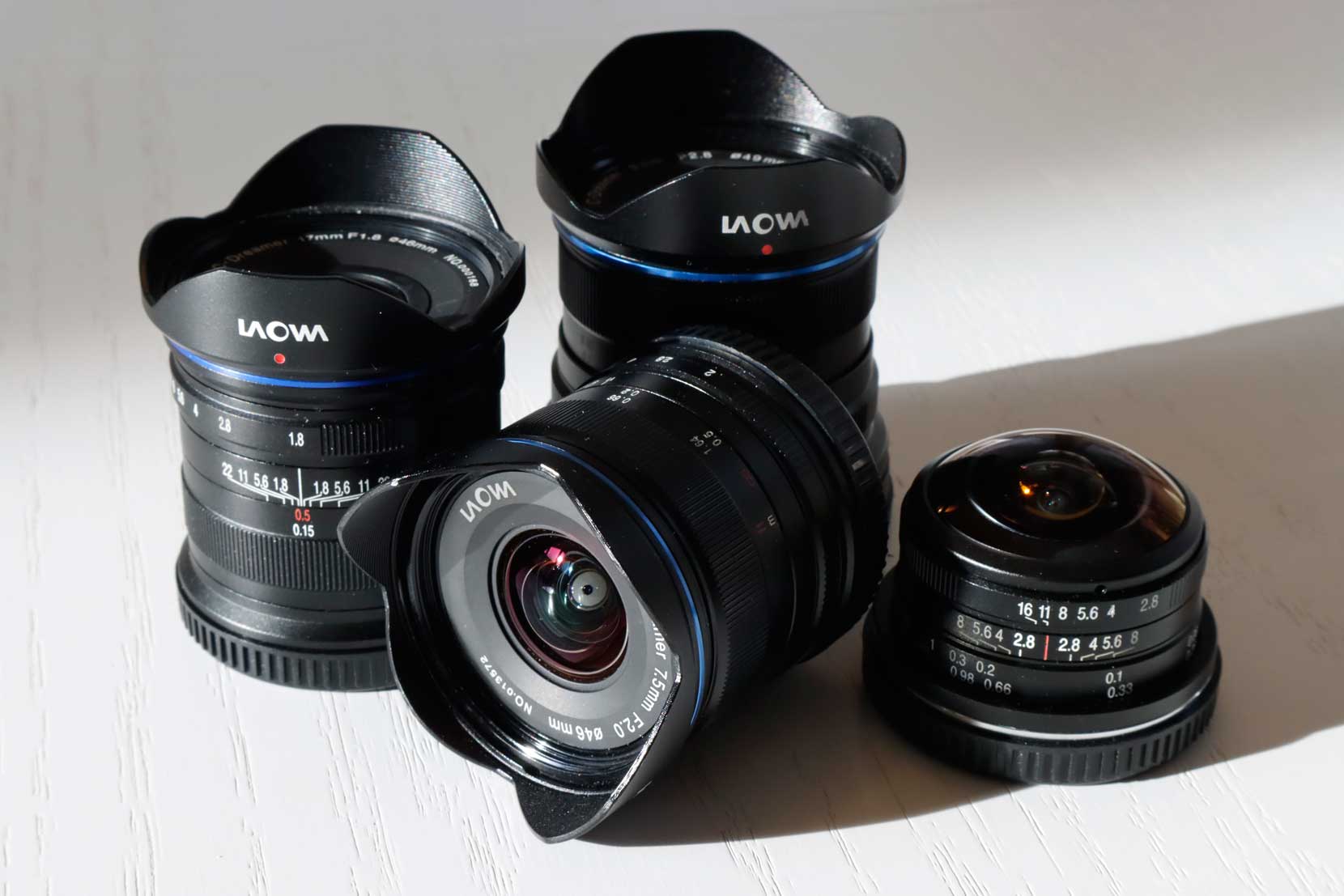 Here's a quick overview of the four lenses.
Look for individual reviews of each of these Laowa lenses real soon now:
---
If you enjoyed today's post and would like to support this blog, you can help by making a contribution via Patreon, where memberships start at just $2.50 a month, with additional levels of support at $5 and $10 that includes special benefits. And if you do, I would like to thank you for your support.