Today's Post by Joe Farace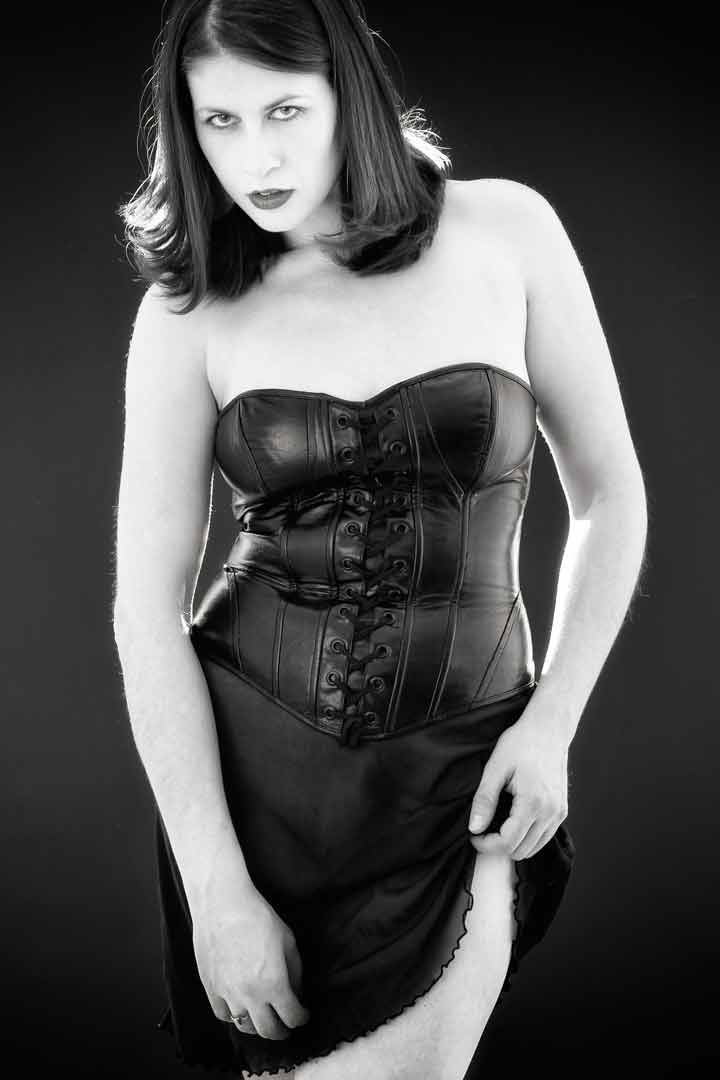 When deciding to work with a new model my first step is to schedule a test shoot with her.  But even before shooting the first frame, I start the process with an interview where I'll look at her portfolio (print or on-line) and then, if she's not familiar with my work, show her the kind and style of images that I produce. This exchange establishes rapport and the model has a chance to give feedback on my photography—and vice versa—that could affect the kind of images that we'll make togther.
My test shoots typically last two hours or so, during which I'll make 200-300 photographs. During the test shoot, I will often capture images in both color and black & white. In previous blog posts, I've mentioned my philosophy of shooting B&W and color (RAW+JPEG) at the same time; you can read it here. The model will receive a CD or flash drive containing all of the images to take home with her that day. This TP type of approach is spelled out in more detail on my post, Portrait Proofing and TFP: My Approach.
My method of lighting these test shoots is to keep it simple because establishing rapport with the model is just as important—maybe more — as any lighting technique that I might choose to apply. There are photographers who prefer using available light by which they usually mean "every light that's available" but I prefer to work with as few lighting tools as possible concentrating on working with the model, rather than the equipment. Although I confess that in recent years I have been loosening up on this concept as my lighting is slightly, and only slightly more complex than it was in the past, especially when cmpred to how I made today's featured image.
How I made this shot: For the shot of Dalia above I used Westcott's Strobelite Plus monolight with a 36-inch umbrella placed at camera left and a 32-in reflector that was placed at camera right for fill. Background is Savage's Black Infinity vinyl backdrop that I use for these kinds of low key portraits because it's non-reflective. Its hanging from my still falling apart JTL background stand. Camera used was my former go-to Canon EOS 60D with EF-S 15-85mm f/3.5-5.6 IS USM lens (at 59mm.) Exposure for the portrait was 1/125 sec at f/8 and ISO 100.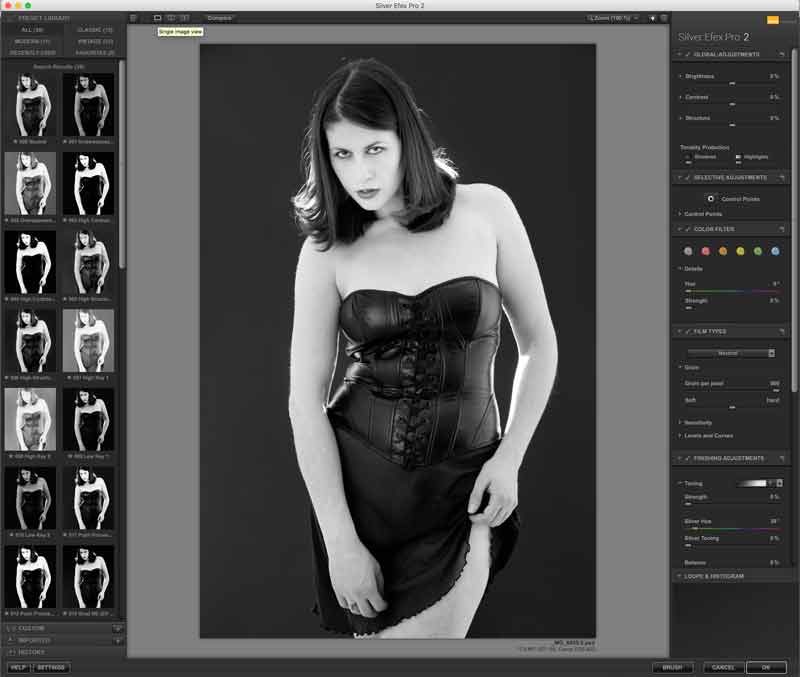 During these test shoots, I don't have a formula for posing people. I try to accent a model's good points and minimize the ones she's self-conscious about, even if I believe that she's wrong.
I tell each model and wholeheartedly believe that I want to make each of them too look as beautiful as possible. And that's my goal during a test shoot, to make great pictures that makes the model happy and one that helps us toward a longstanding partnership to create great photographs together.
Right now, I'm scheduling shoots with new models. If you're interested—and no experience is required—or know someone who might be interested in posing for the kind of portrait and glamour images you see on this blog, drop me an e-mail via the Contact link.
---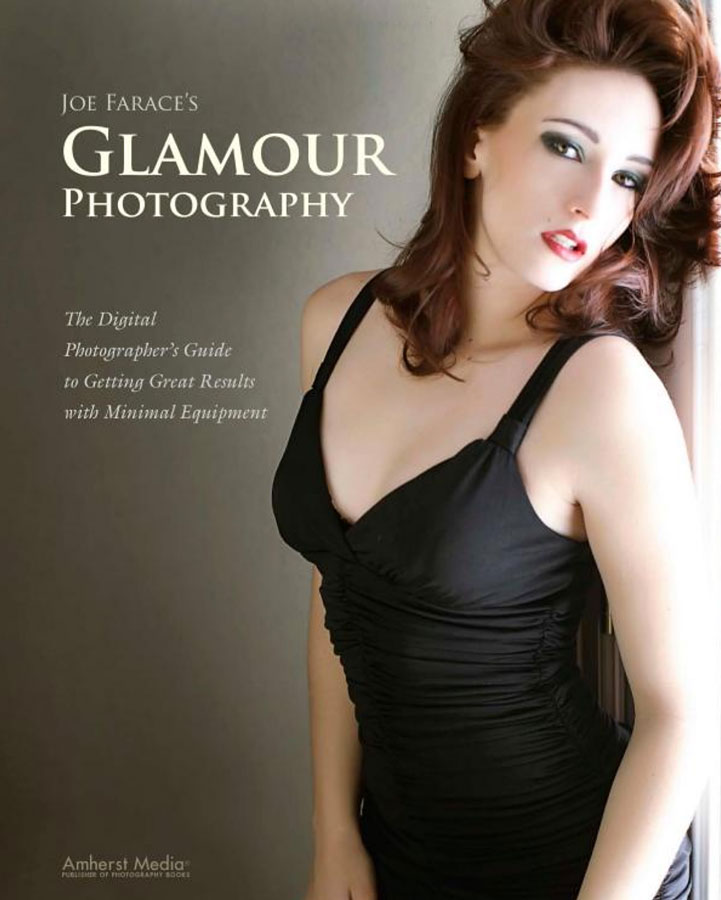 Joe is author of Joe Farace's Glamour Photography that features information about using minimal equipment demonstrating how to shoot glamour portraits in available light situations or using minimal lighting like speedlights. Affordable new copies are selling for $26.92 from Amazon with and used copies starting at less than nine bucks. The Kindle version is $19.99 for those preferring a  digital format.