Today's Post by Joe Farace
I don't know if you had been following the saga of some of the technical problems that I previously had with my first Panasonic Lumix GH4; you can read some of it in this post. But I am happy to report (fingers crossed) that all those problems are behind me. Flash forward to…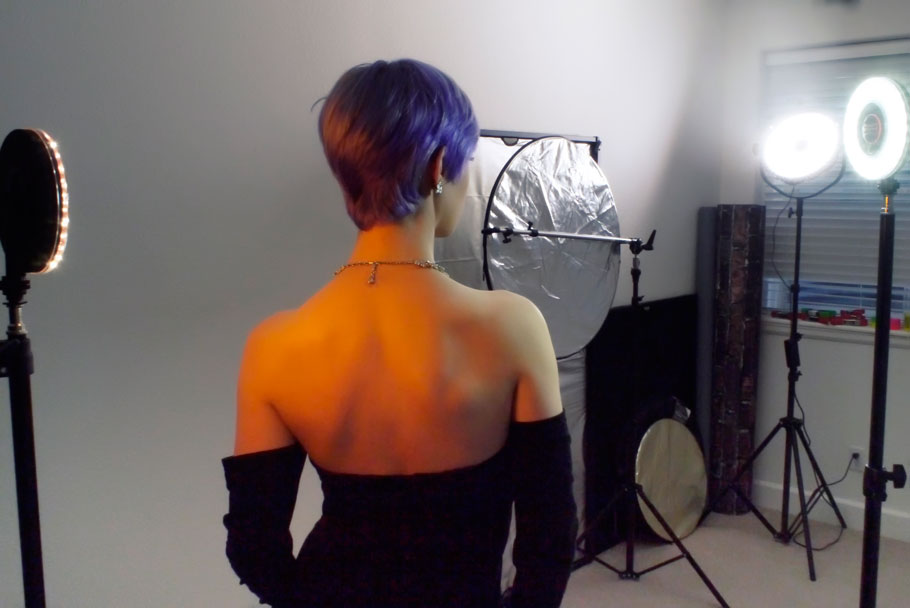 I've been looking forward to shooting with my new Lumix GH4 in the studio and had the opportunity while working on a story for the former print edition of Shutterbug about shooting with LED lighting.
How I made this shot: For this portrait of Pamela Simpson I used the three Rotolight LED lights in a more-or-less traditional arrangement with key, fill and backlight placements albeit in this case they were LED light sources.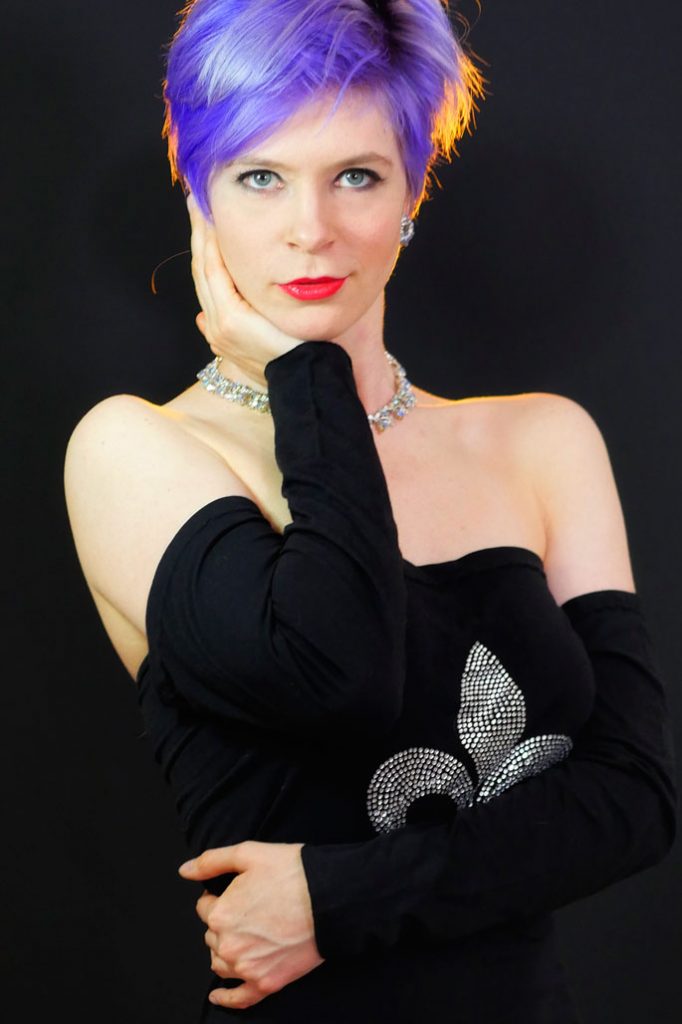 In the setup shot above, you will see that a Rotolight Anova is placed near the back of my 11×15-foot home studio and slightly to camera right. Since it's the most powerful of the three lights used, I bounced the Anova off the nine-foot plus ceiling using it as an overall fill light.
One of Rotolight's battery-powered RL48 LED lights, with diffusion filter, is placed at camera left and fairly close to the subject as a key light. A second RL48 was placed directly behind Pamela and contained a sandwich of three filters—two yellow, one orange—to create a golden glow against her violet tresses. Background used was Savage's Black Infinity vinyl backdrop.
Camera was a Panasonic Lumix GH4 with Olympus 45mm f/1.8 lens with an exposure of 1/60 sec at f/1.8 and ISO 800.
---
 If you enjoyed today's blog post and would like to buy Joe a cup of Earl Grey tea ($2.50), click here.
If you're interested in learning how I use cameras, lenses and lighting in my in-home studio and on location, please pick up a copy of Studio Lighting Anywhere which is available new from Amazon.com for $17.07 or used for $6.96, as I write this. The Kindle version is $11.99 for those preferring a digital format.