Today's Post by Joe Farace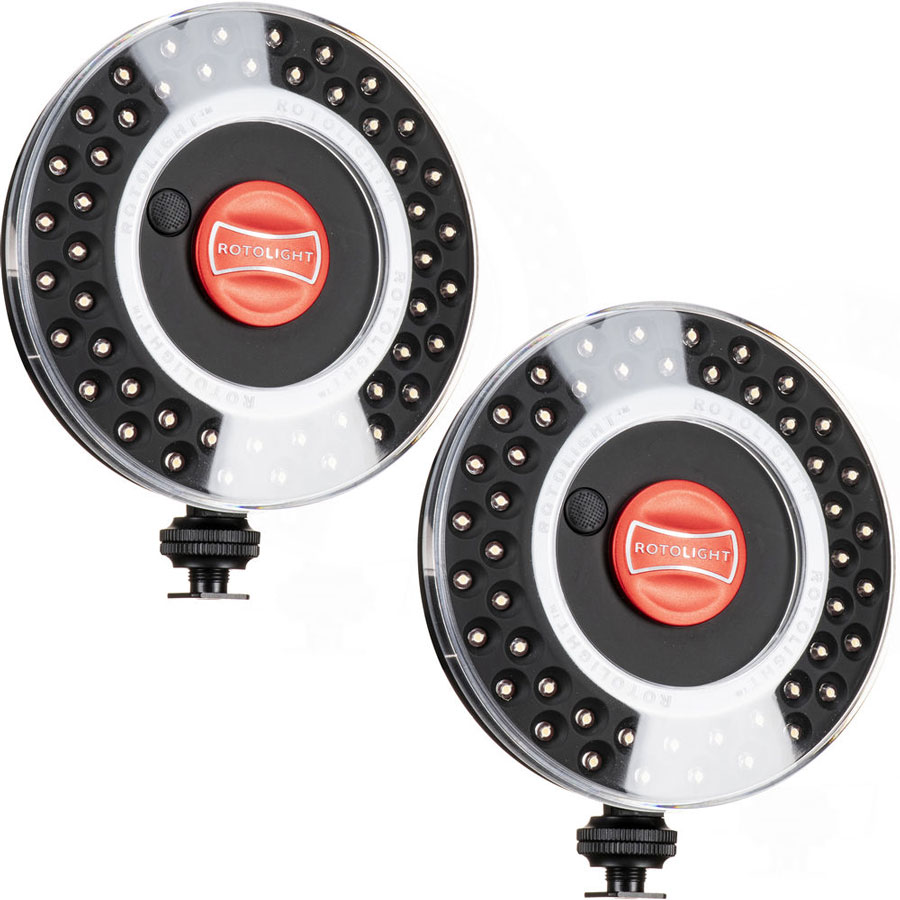 In the past several years years, the LED's use as a light source for portraiture has increased as more companies release products in this space. One of the most versatile and inexpensive LED lighting systems that I've used is Rotolight's RL48 Interview Kit which, as I write this, is selling for $99.95.
The kit includes two mounts with standard ¼-inch tripod screw thread for attaching a light to a tripod or lightstand. A storage pouch has room for filters, two lights plus a cell phone and six AA batteries; Each light is powered by three AA batteries. Rotolight offers swivel mounts, clamps and articulated arms giving you flexibility when shooting with the system. Since each light only weighs six ounces (plus batteries) these lights make for a fun kit that's easy to take on the road but I also shoot them in my in-home studio, as in the below portrait of Stevie.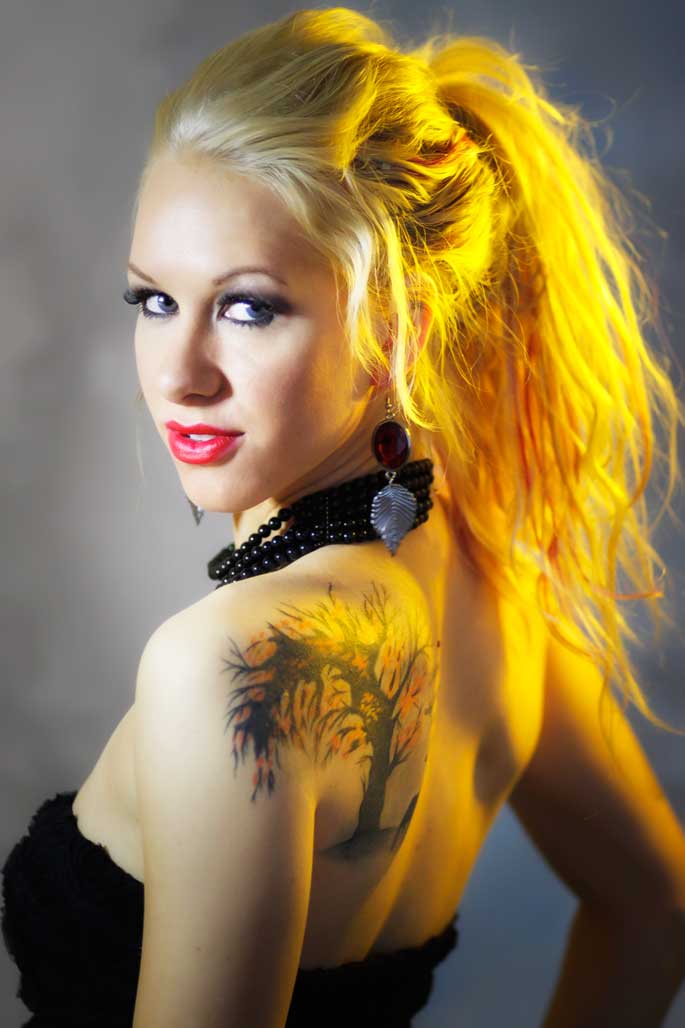 Inside the well-crafted pouch you'll find two RL48 lights along with 24 Filters including:
Color Temperature

2x 6300K Direct Daylight 1/8 CTB #218
2x 4100K Mixed Light 1/2 CTO #205
2x 3200K Tungsten 15/16 CTO #3200
Diffusion and Neutral Density

2x Diffusion Screen #216
2x ND 0.5 Stop #298
2x ND 1 Stop #209
Color and Cosmetic Effects

2x 1/8 Minus Green #279
Medium Amber 020
Light Lavender 052
Pale Blue 063
Bright Pink 128
Light Red 182
Bedford Blue 712
Liberty Green 730
Sunlight Yellow 765
Cosmetic Peach 184: complementary for most skin tones
Moroccan Frost 791
How I made this shot: One of the fun aspects of using  these compact Rotolight LED's is working with those filters. When photographing Stevie I used a Sunlight Yellow filter on a RL48 placed at camera right and slightly behind her to enhance her blonde hair. Another RL48 with a Moroccan Frost filter to soften the light was placed at camera left and about 45 degrees. Camera used was a Canon EOS 50D with my favorite EF 85mm f/1.8 lens. Exposure was 1/40 sec at f/1.8 and ISO 640 in Aperture Priority mode. Tweaked with Nik Software's Glamour Glow filter.
In my post Using Continuous Light in the Studio, you can see another approach on how I used the kit to create a completely different style of portrait while exploring all of the advantages of working with a continuous lighting system.
PS: For my take on using the 85mm focal length for portraits, please check out my post Lens Comparison: An Affordable 85mm f/1.4 Lens when you have the time.
---
Since I first discovered Rotolight products many years ago I've found the company has produced some interesting and useful products, especially the RL48's featured today. This is not a paid or sponsored endorsement, just my experience. Heck, they're not even an advertiser anymore.
My book Joe Farace's Glamour Photography is full of tips, tools and techniques for glamour and boudoir photography with new copies available from Amazon for $27.43, as I write this. Used copies start at the hard-to-beat price price of $5.38 and the Kindle version is $11.99 for those who prefer a digital format.