Today's Post by Joe Farace
Elinchrom's D-Lite RX 4/4 Softbox To Go Kit is a versatile two-light kit that includes a 26×26-inch softbox, an octagonal softbox, two light stands with a case, and a durable storage bag. An earlier version of the kit, that I used for this session, included two of the square versions of the softbox; I like the idea of having an octobox along with the square softbox because it's provides more lighting options.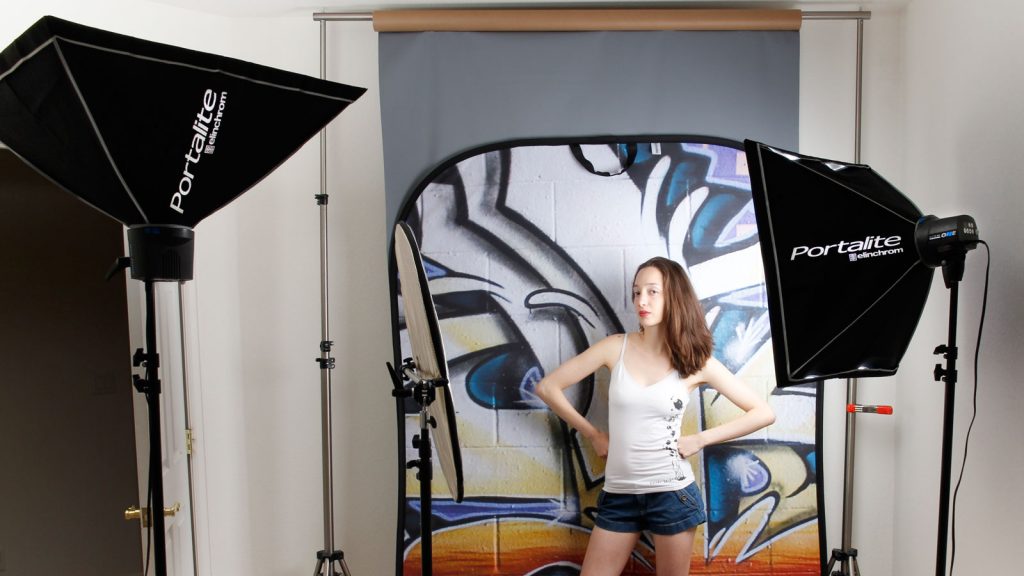 Assembling all of the pieces and parts that make up the D-Lite RX 4/4 Softbox To Go Kit should be easy for anyone who's even been around studio lighting gear. Newbies might glance at the 130-page six language User's Guide but I'm guessing most people will use the two-sided Quick Guide card and be up and running in a few minutes, not counting assembling the time requited to assemble the lightbanks.
The D-Lite RX 4 is a portable, multi-voltage 400Ws monolight featuring five-stop power control in 1/10th step increments. It has fast recycle times of as little as 0.35 sec and a 1/800 sec flash duration at full power. The flash has an integrated EL-Skyport receiver that's compatible with the included EL-Skyport Transmitter Plus for wireless remote triggering and power control from up to 656-feet away. A locking metal accessory shoe connector lets you attach the transmitter to a camera's hot shoe and a 2.5mm sync port is available for connecting an additional strobe.
How I made this shot: I photographed aspiring model Laura Bachmayer in my home studio against the Graffiti side of a Lastolite Urban Collection backdrop; the other side is Distressed Paper. This background, for some reason, seems to be no longer readily available although I did see one site still selling it. Maybe it's because photographers, like me, have beat it to death with overuse. If that's true, I apologize.
To achieve the available light look that I was after I bounced one of the softboxes off my home studio's 9.5-foot ceiling to produce an overall soft fill light. The other softbox was placed opposite the fill light and at camera right and was aimed at the subject as can be seen in the above lighting setup shot. To photograph Laura, I used a Canon EOS 60D and EF-S15-85mm f/3.5-5.6 IS USM lens (at 46mm) with a final exposure of 1/100 sec at f/13 and ISO 200.
---
If you enjoyed today's blog post and would like to buy Joe a cup of Earl Grey tea ($2.50), click here. And if you do, thank so very much.
My book Joe Farace's Glamour Photography is full of tips, tools and techniques for glamour and boudoir photography and includes information on all of the cameras used as well as the complete exposure data for each image. New copies are available from Amazon for $26.92with used copies selling for $8.84, as I write this, which is a bargain no matter how you look at it. The Kindle version is $19.99 for those preferring a digital format.