Today's Post by Joe Farace
"Some hats can only be worn if you're willing to be jaunty, to set them at an angle and to walk beneath them with a spring in your stride as if you're only a step away from dancing. They demand a lot of you." ― Neil Gaiman
One of the best pieces of photographic advice that I ever received from another was what the late Leon Kennamer told me when I was taking a week-long class with him at the PPA's former Winona School in Winona, Indiana. Whenever he would start a portrait session with a  client the first thing he would do was make a Polaroid test shot of the subject and then hand the print to them asking "how do you like your hair?"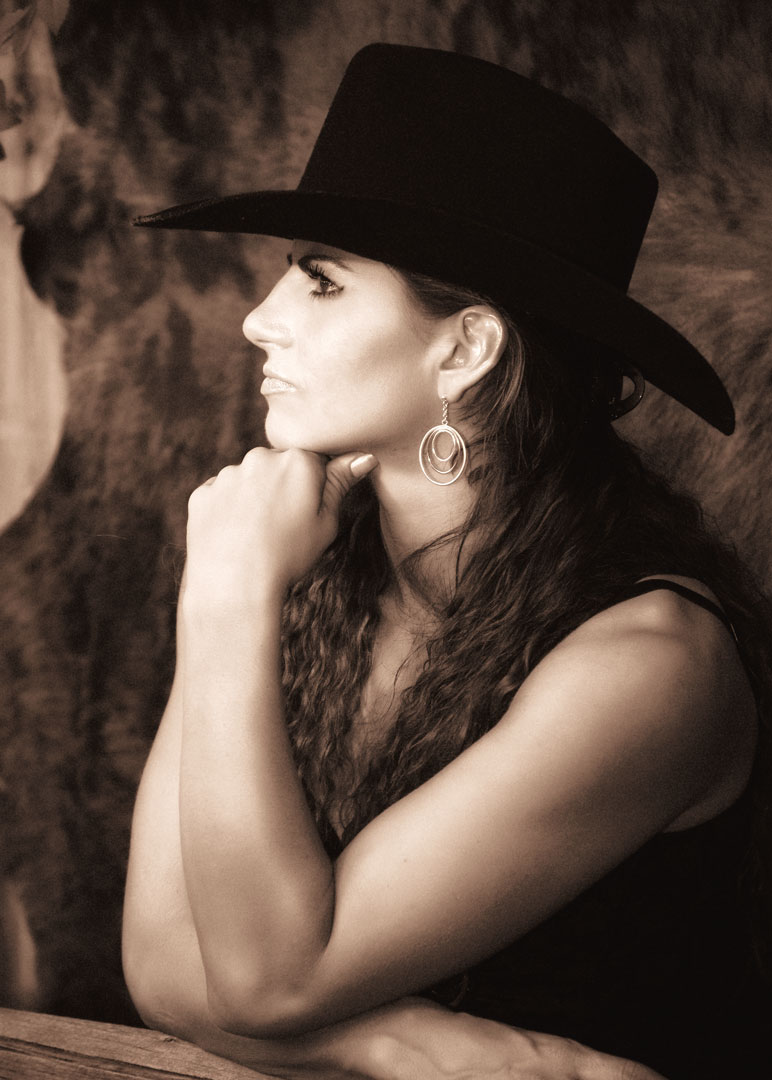 And the truth, boys and girls, is that if a subject doesn't like the way their hair looks they're not going to like their portrait no matter how skillfully lit or posed it may be.
Mr. Kennamer told me this back in the film days so we have it even easier now: Tip: Make a test shot and then show it to the subject on your camera's LCD and ask them "How do you like your hair?" If they don't, think about a hat. Hats can change the look of a subject's portrait too; look for fun and interesting hats in thrift and discount stores that may make a useful prop for your next portrait session.
How I made this shot. A combination of a two good props—hat and rustic background—adds something extra to this portrait of Jamie-Lynn. The subject is relaxed because she's leaning on a split-rail fence and I just asked her to bring her hand under her chin and notice that I had her make a fist so there's no dangling fingers near her face.
In the original full frame image there were some of Jamie-Lynn's dangling fingers—PPA judges hate this—resting on the fence rail but a combination of burning using Photoshop's Burn tool lowering the tones and using the 5×7 ratio cropping in Photoshop's cropping tool took care of that problem. Camera used was a Canon EOS 5D Mark I with EF28-135mm f/3.5-5.6 IS USM at 135mm. Exposure was 1/200 sec at f/5.7 and ISO 500 with an EX 550 speedlight used to add light under the hat brim, otherwise part of her face would have been in shadow.
---
If you liked this post and enjoy visiting this blog,  you can show your appreciation by buying me a cup of Earl Grey tea ($2.50) by clicking here or you can just click on Contact and offer a simple "thank you."
If you're interested in learning how I shoot portraits and how I use cameras, lenses and lighting in my in-home studio and on location, please pick up a copy of Studio Lighting Anywhere which is available new from Amazon.com with for $24.16 and starting around seven bucks used, as I write this. The Kindle version is $19.99 for those preferring a digital format.